There are some people who come into your life and feel like a gift. That's how I feel about Dr. Mark Ricigliano, a brilliant scientist and relentless champion for better pancreatic cancer treatments. When I first started this blog to write about my treatment experience with pancreatic cancer, I asked Mark if I could write about him.
He said, "Absolutely not. "
He did not want any attention drawn to him, and he was concerned about handling patient inquiries because he works on his own with only one laboratory technician.
But I persisted and kept saying that sharing his information more widely with pancreatic cancer patients and families could benefit so many people.
He agreed, and this is my attempt to describe his pioneering scientific process that has made clear advances for pancreatic cancer patients. Here is a picture of Mark.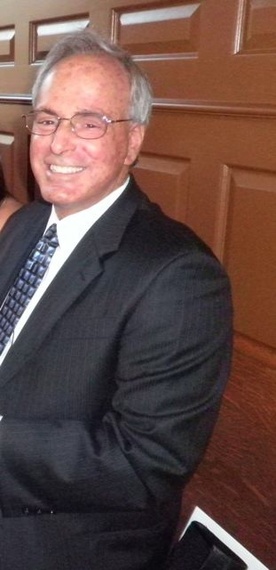 One of my oncologosts, William Isacoff, introduced me to Mark's research on circulating tumor cells focusing on specific genomic changes in those rare cells. These circulating tumor cells have metastasized from the primary pancreas tumor and entered the blood stream. Using complex modeling software, Mark works to determine the sensitivity of these circulating tumor cells to different chemotherapy treatments.
His research is based on the use of predesigned templates representing various treatment sensitivities to a broad range of chemotherapies. The genomic profile of the circulating tumor cells of the patient are matched by his software to the nearest similar template. Then the chemotherapy that is most effective for that template would be advised for a patient.
Mark noted, "In our ongoing clinical studies, we have seen a clear benefit for study participants that were treated with chemotherapy regimes predicted to be effective.
What makes Mark's research also exciting is that the process of obtaining circulating tumor cells is a minimal risk to patients. Circulating tumor cells are obtained by a simple blood test, not by any invasive biopsy procedure that extracts tissue.
In collaboration with oncologist Ken Yu at Memorial Sloan Kettering, Mark is actively working on validating specific blood tests for pancreatic cancer patients:
- A blood test that can indicate whether there is disease progression or not before being evident on CT scans;
- A blood test for late stage pancreatic cancer patients that can predict the sensitivity to many different combinations of chemotherapies after standard of care no longer works;
- A blood test that can help oncologists determine which standard of care treatments would work best for each individual patient.
They hope to have these tests available to medical laboratories for licensing within the next few months, so all oncologists and their patients can benefit.
Here is an article on Mark's previous collaboration with Ken Yu.

I enrolled in Mark's investigational study last year, and his data provides guidance to my doctors, William Isacoff and Allyson Ocean in shaping my treatment. This is important because over the course of chemotherapy, the pancreas tumor develops drug resistance. Thus, having continual data about circulating tumor cell sensitivity is extremely useful.

I knew that Mark is an extraordinary scientist dedicated to using his talent and intellect to pursue new ways to treat pancreatic cancer. But I did not know what kind of human being Mark was until I emailed him last summer to thank him for working on my blood analysis.
He answered by saying that, "He had just that day gotten out of the hospital, and he was going to the lab to work on my test that afternoon and would get an analysis completed over the weekend!"
His commitment to help was stunning, and frankly this commitment and his scientific talents have kept me energized and optimistic over the course of my treatment. He is humble and funny -- and in speaking to him his dedication to helping pancreatic cancer patients and oncologists is paramount.
"I work with oncologists who are early adopters and are interested in providing novel alternatives to their patients. The data we generate will hopefully in the future help oncologists get beyond the guessing game of what combination of drugs will work for pancreatic cancer patients."
As part of the modeling techniques crucial to the circulating tumor cell analysis, Mark is concentrating on the "extraordinary responders" to standard of care chemotherapy and using their genomic profile as a software template to test other therapies that may be used for pancreatic cancer. This can provide valuable information on patient treatment response for oncologists. As the modeling expands, he told me "there will be more predictive models on how combinations of chemotherapies will work."
I hope sharing information about Mark and his work can benefit others. Despite the sobering fact that there are no cures or early detection tests for pancreatic cancer, there is also the undeniable fact that there are determined scientists and innovative doctors willing to take risks and shape treatment that may prolong our lives.
Families and patients need to share this kind of information with each other. We need to empower ourselves with as much information as possible about what's available in treatment and innovative science so we can create a greater sense of urgency among our doctors about exploring new treatments.
I have been working on developing an interactive website where pancreatic cancer patients and families can communicate about innovative science based treatments they may be receiving. It would be a place where we all share information about our experience. The interactive website also would have the latest scientific news and information about clinical trials so we can be empowered and informed to seek out scientists and therapies that may work. I call it "Let's Win." What do you think?
Related