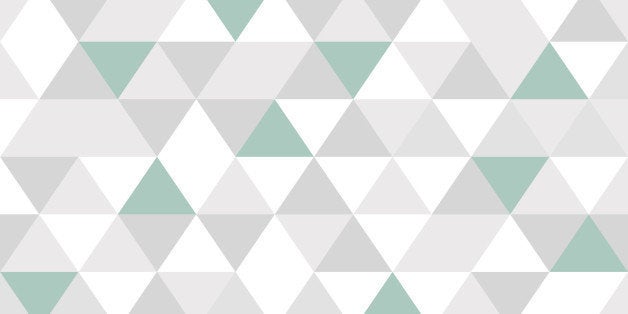 Co-authored by: Armond Jones, Khalil Bryant, Malik Overton, Travis Moore
 
High school senior Armond Jones wasn't excited to work with educators. He didn't like the idea of working with people who wore suits and ties or of being "a certain way."
 
But something unexpected happened during his summer internship at Minneapolis Public Schools' Office of Black Male Student Achievement (OBMSA). People helped and listened to him. And to Jones' greatest surprise, the "people" who seemed to listen and appreciate him most were teachers he met in Minneapolis and from throughout the country when he attended the National Urban Alliance's (NUA) Summer Academy.
 
"We did a lot of things this summer, but the ones that stood out to me were the times we talked with teachers, where they learned from us and we learned from them," Jones said.
 
He was not alone. Conversations with educators also were a highlight for other interns who attended the Summer Academy and OBMSA.  
 
The interns suggested ways to engage Black males in the classroom and shared school challenges that made them feel shut out during the school year. They also coached new teachers in establishing positive relationships with students. Said intern Travis Moore: "It was great to tell teachers what we think and how to approach students differently."
 
Initially, there was some trepidation. High school intern Malik Overton said that, "At first, I was a bit nervous, but when I got to know the staff and others in the school building [and at the Academy], they seemed so nice and supportive of what OBMSA was all for and what the office is trying to accomplish."
 
Chances are you won't hear much about these courageous internships, or Minneapolis' and several school districts in the region's dedication to creating culturally responsive classrooms that can support the success of all students. Districts increasingly may claim to recognize the value of engaging students in planning and evaluation, but too few openly discuss plans to improve relationships between students and teachers in a sustained and coherent way. 
 
That can be a fatal flaw in efforts to improve educational opportunity and equity. Open communication and "two-way" teaching between students and teachers ought to be embraced by every school district in the country.
 
Ask James Comer, a child psychiatrist at the Yale Child Study Center. Along with his colleagues, Dr. Comer founded his signature School Development Program in 1968, recognizing that the secret to school success isn't just found in the pages of a book or answers on a test, but through a combination of social-interactive, psycho-emotional, ethical, physical, cognitive and linguistic factors.
 
"No significant learning occurs without a significant relationship," Dr. Comer writes.
 
President Obama would agree. He launched the My Brother's Keeper initiative last year with the goal of preparing all children for lifelong success, through such milestones as having all students start school ready to learn; read at grade level by Grade 3; graduate from high school; pursue post-secondary training; and successfully join the work force in a manner that leads to lifelong learning and self-actualization. 
  
Yet along with these practical milestones, the President set a philosophical commitment: to keep children on track and give them a shot at success.
 
"I had people who encouraged me -- not just my mom and grandparents, but wonderful teachers and community leaders -- and they'd push me to work hard and study hard and make the most of myself," he said. "And if I didn't listen they said it again.  And if I didn't listen they said it a third time. And they would give me second chances, and third chances.  They never gave up on me, and so I didn't give up on myself."
 
Inviting students to actively participate in the professional development of educators is a powerful way to build these types of relationships, as students and teachers alike learned at NUA's Summer Academy. Clearly, schools need to do a better job of successfully engaging "minority" students in the classroom. Who better to ask for guidance than the students themselves?  
 
Educators in Robbinsdale, Eden Prairie, Inver Grove Heights, St. Paul, Osseo and Minneapolis schools in Minnesota, as well as those in Greene County (Georgia,) Buffalo, San Francisco, Newark (New Jersey) and Groton and Windsor (Connecticut) know, first hand, the importance of deepening respect and relationships among students and teachers -- not only for the sake of improving school climate, but especially for the long-term benefit of students.  Some of these districts have included students in district-wide professional development.
The value will only increase as the Black Lives Matter movement continues to grow and evolve, reminding us of the human tragedy of lost lives and squandered potential.  For the nation to reach its full potential, schoolchildren and youth must be engaged in leadership roles and acts of interrogation -- addressing the current crisis that threatens too many of our urban communities, and all too many young lives.  As Ta-Nehisi Coates wrote to his teenage son in Between The World And Me, "This is your country, this is your world, this is your body, and you [we] must find some way to live within the all of it." 
 
It can be a critical experience, as Armond Jones, Malik Overton, Travis Moore, Barack Obama and Khalil Bryant will tell you.
 
Bryant, another high school intern at Minneapolis' Office of Black Male Student Achievement this summer, described it this way:
 
"Before I became an intern, I had thoughts of never even becoming who I am today," he wrote. "I had thoughts that working a job was going to be a difficult experience for me just because of what I was used to -- just being outside and not really knowing and caring. I think this was a life-changing experience for me: gaining responsibility, and putting my mindset forward to becoming a more mature young Black male."
 
Institutional racism, where the intellectual capacity of children is codified and often damaged, is a current that, sadly, continues to course through all too many of the country's school communities -- rural, suburban and urban. As Coates powerfully suggests: "Race is the child of racism, not the father."  The hope of the American dream weighs heavily on those to whom it has been denied.  It is time to learn with, from and for those children, whose burden we share.
Armand Jones, Khalil Bryant, Travis Moore and Malik Overton are Minneapolis Public School High School students who have intern positions with the school district's Office of Black Male Student Achievement. 
Calling all HuffPost superfans!
Sign up for membership to become a founding member and help shape HuffPost's next chapter