A naked man swimming on Hawaii's Big Island became the latest victim of a shark attack last Tuesday after one of the creatures bit his right ankle.
Paul O'Leary, 54, was a frequent swimmer at Kehena Black Sand Beach in Pahoa, so he didn't panic after the bite last Tuesday. Instead, he swam to shore, where beachgoers called for help and clothed him while waiting for emergency services.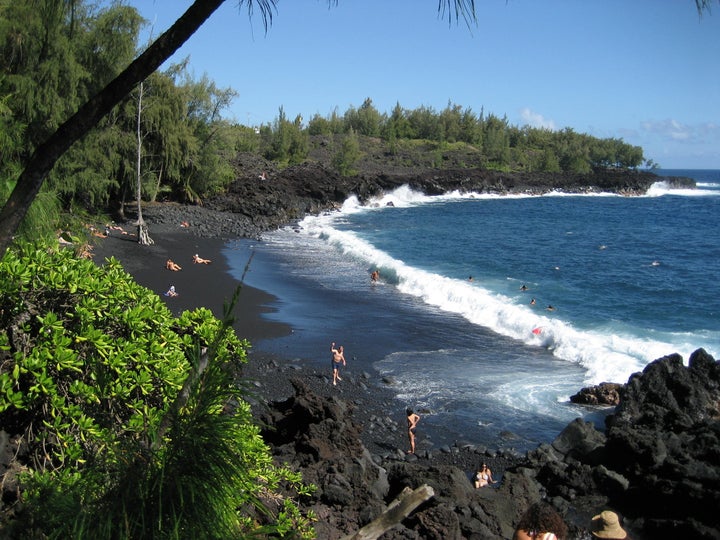 The relative uptick has prompted many to wonder if there's something in the water -- and according to shark experts, there is.
In Hawaii, one-third of all shark bites occur in October and November. This is around the same time that adult female tiger sharks travel to coastal waters around the main Hawaiian Islands for their birthing season, according to Carl Meyer, assistant researcher at the Hawaii Institute of Marine Biology's Shark Lab.
Similarly, North Carolina had a record-breaking string of eight shark bites this summer. But according to experts, human seasonal rhythms likely have a lot more to do with the increase in national shark encounters than anything the animals are doing.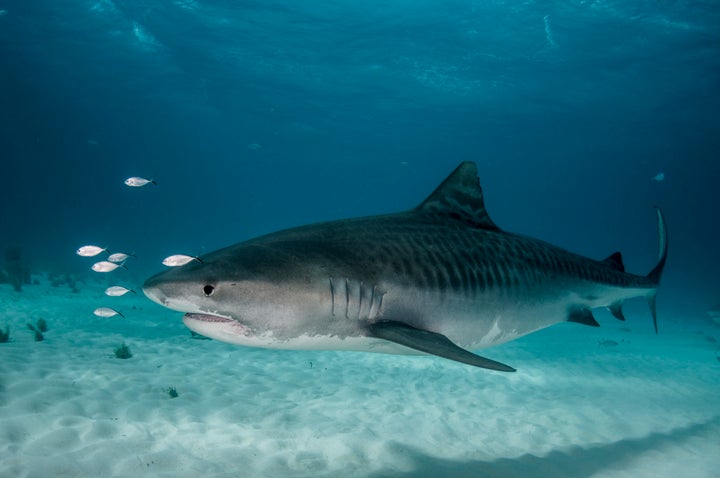 George Burgess, director of the Florida Program for Shark Research, also thinks human behavior likely has a lot to do with it. Florida, for instance, is the state with the most shark attacks. But most of Florida's attacks take place during the daytime in the summer, which matches the human patterns of when we go to the beach and when we don't, Burgess said.
"The reality is that the human population continues to grow every year," Burgess told The Huffington Post. "The number of attacks is generally rising every year as a result of an increasing human population."
Below are four things experts want you to know about shark attack trends and why you really shouldn't worry.
1. Expect to see a rise in shark attacks every decade. Don't freak out.
The chances of interactions between humans and sharks are dictated more by human demographics than the number of sharks, Burgess said. As the population increases, more people will enter the ocean, and there will be more opportunities for shark-human interactions.
"What it means is that humans are basically elbowing sharks out of their usual waters," Burgess said.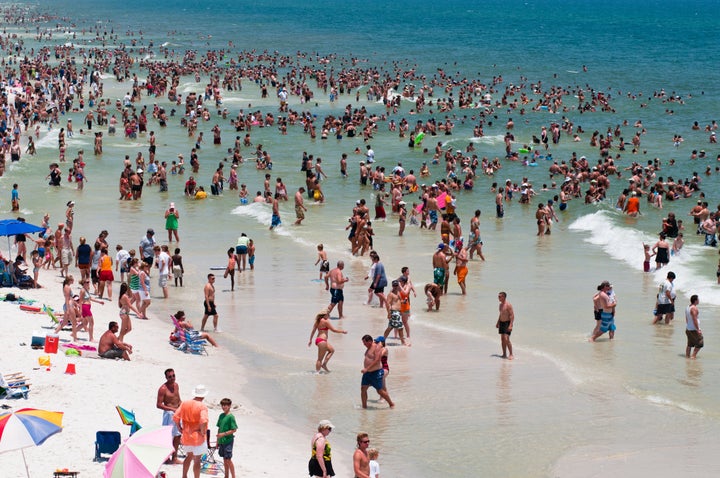 2. People do "crazier things" in the ocean.
Chris Lowe, director of the Shark Lab at the California State University of Long Beach, said that the increase in attacks might be attributed to what we're doing in the ocean.
Across the country, people "are doing crazier things now than they did 20 years ago," Lowe told HuffPost.
"Aside from the surfers that are still doing the same surfing, we now have [more] people kayaking, doing long-distance swims, fishing out of kayaks," he said.
These kind of activities "attract curious sharks," Burgess added. "They usually involve kicking and splashing -- all these things are provocative [to sharks]."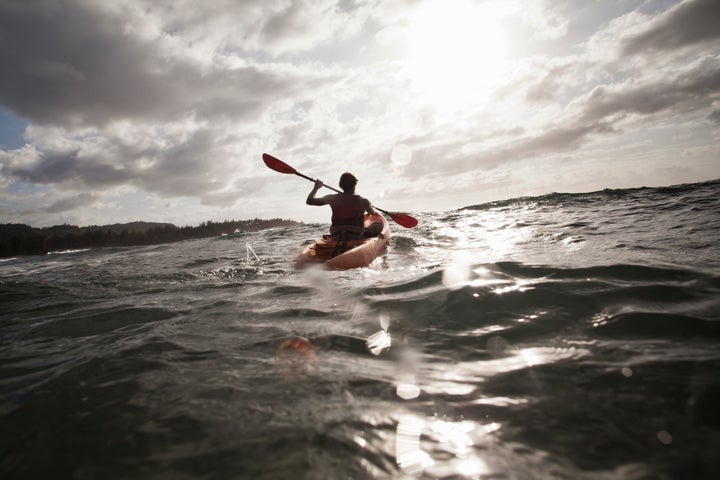 3. The chances of a shark attacking you are still extremely low.
While it can feel like there has been a "spike" in shark encounters, most marine biologists agree that an individual's risk of being bitten by a shark is still very low. A study completed by Stanford University this summer found that an individual's risk of attack in California -- where people are more likely to enter the ocean year-round -- has dropped by more than 90 percent in the past six decades.
If the study doesn't dull your fear of sharks, Burgess says to consider this: Millions of people enter the ocean every year, yet in 2014, Burgess' team recorded only 130 shark attacks from around the world in the International Shark Attack File. Seventy-two of those were unprovoked attacks on humans.
This year is pretty much an average year, according to Burgess. "We're right on target right now for essentially the same kind of totals we've had for the last three, four or five years," he said.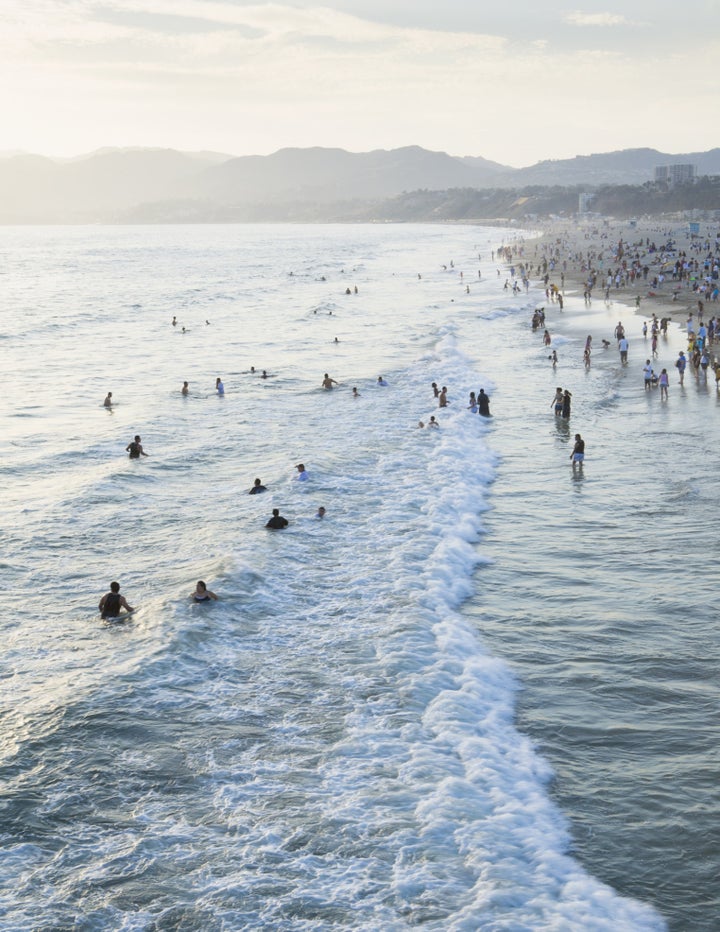 4. Despite the headlines in Hawaii and North Carolina, there are actually fewer sharks worldwide. And that's bad news.
As a result of overfishing, around one in four species of sharks, rays and skates are threatened with extinction, according to the World Wildlife Fund's 2015 Living Blue Planet Report.
We are still learning about the effects that declining shark populations have on the ocean, but according to the report, the loss of apex predators (animals at the top of the food chain) almost always damages the delicate balance of the marine ecosystem.
"Sharks are at the top of the food chain. They are the poster children of the health of the sea." Burgess said. "We want to maintain that equilibrium at some level."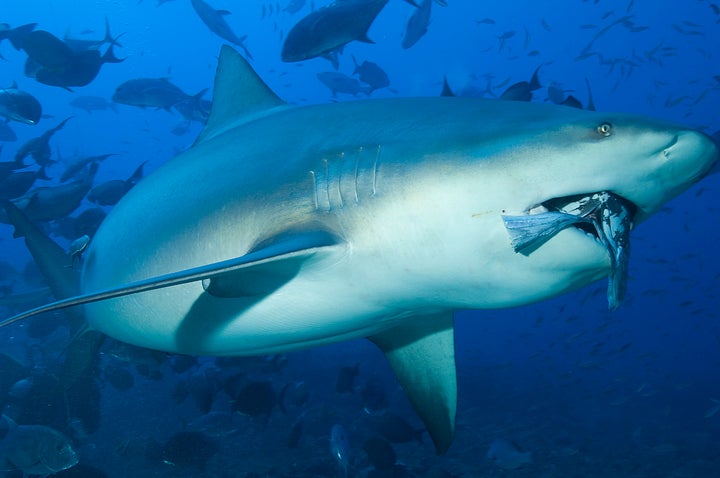 Also on HuffPost: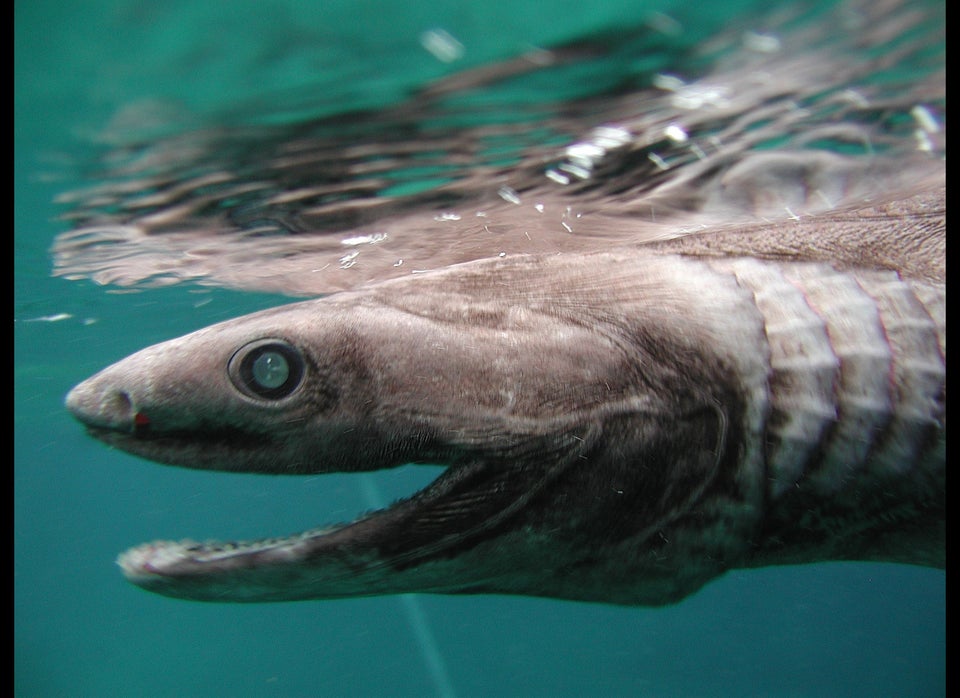 Sharks!
Popular in the Community