 The Australian federal government is facing heavy criticism from both its constituents and the international community after it recently issued an exemption to environmental laws, thus clearing the way for a state-sponsored "shark mitigation policy."
In the past two years, six people have died from shark attacks in Western Australia's waters. Following the most recent fatality in November, the government decided to respond with a "catch and kill" policy to hopefully clear the waters at some of the most popular beach destinations. (Western Australia enjoys a $8.5 billion tourism industry.) According to the policy, commercial fishermen will set baited hooks a half mile offshore at various beaches from now until April 30. Any white shark, tiger shark or bull shark measuring over 3 meters (9.8 feet) that is caught by the hooks is to be "humanely destroyed."
Great white sharks are considered vulnerable in Australia and are typically protected under the Wildlife Conservation Act. But Australia's environment minister, Greg Hunt, issued the exemption (thus allowing the killings) because the recent increase in shark attack fatalities is "well above the historic norm." Hunt argues that the policy is an appropriate response and in line with national interests.
Western Australian Premier Colin Barnett, who pushed for the policy, has been quite vocal about his openness to culling. In Sept. 2012, Barnett told reporters, "We will always put the lives and safety of beachgoers ahead of the shark. This is, after all, a fish -- let's keep it in perspective."
Not everyone agrees. Earlier this month, thousands of protesters rallied at a Perth beach to express their opposition. Various Facebook pages call for boycotting and picketing whichever fishing businesses are involved in the policy and some have sworn to dismantle the fishing lines. Public ire has grown so fierce that the policy's implementation has even been delayed after the fishing companies contracted to set the lines received death threats and backed out.
Humane Society International called the policy a "complete disgrace" and a "farce," arguing that shark culling isn't proven to reduce human fatalities. "The proposed policy and consideration by the federal environment minister lacks any real scientific approach, and fails to sufficiently consider the wider marine implications of the program," Alexia Wellbelove, a senior program manager at the conservation group, said.
Opponents are also drawing attention to the indiscriminate nature of the lines, which could attract turtles, dolphins, or other fish. "When you have dead animals hanging on the line," Shark biologist Ryan Kempster said, "this attracts in more so essentially you're attracting more animals to the area." (Including sharks.)
Even if you're not opposed to the shark culling program, beach-goers in Western Australia might want to follow the tweets as an extra precaution. Pam Allen, a campaigner for the Australian Marine Conservation Society, reminded folks that one shark caught on the lines clears the way for another to swim inland.
Related
Before You Go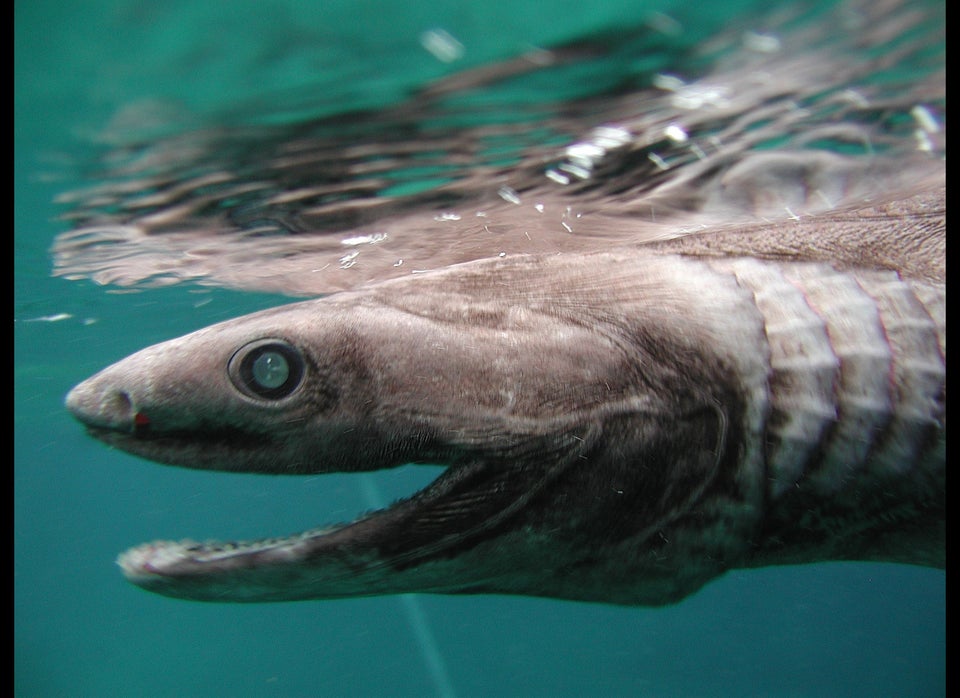 Sharks!