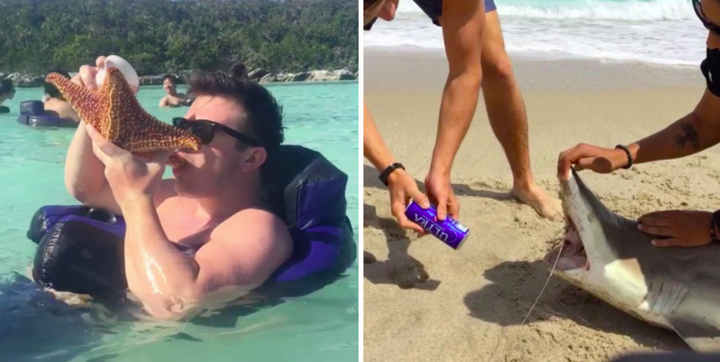 Spring break is a time for college students to go out, get wild and indulge in a bit of alcohol-fueled hijinks. But some drunkards are spoiling the fun for everyone and harming wild animals in the process.
Take this clip titled "The shark shotgun," which shows a guy using a beached shark to open his can of beer:
It's unclear whether these guys found this animal dead or alive on the beach, but the fishing line and hook connected to its mouth suggests the shark was reeled in from the sea. (The location of the video is unknown, but fishing for some shark species is legal in states such as Florida, Virginia and South Carolina.)
The video has been viewed more than 590,000 times since it was posted over the weekend. The bros' cruel and unnecessary handling of the shark has elicited comments slamming the duo for animal abuse.
But that wasn't the only Total Frat Move video displaying a disregard for wildlife.
One video showed a guy pouring his drink into a large starfish, before slurping the liquid from the starfish's leg. Another dude in a Hawaiian shirt caught a live seabird and paraded around the beach and into a room with the struggling animal.
Similar to the shark shotgun clip, comments on the above videos are a mix of people who are amused with the drunken antics and people who are appalled.
"That is not cool dude :( Leave the bird alone, it's not a toy," one Instagram user noted on the seabird video. "Somebody call [PETA]," noted another.
To be fair, the rest of Total Frat Move's photos show typical spring break scenes, which may suggest the guys in the videos above are just a few bad fish in a sea of drunk vacationers.
But using ― and hurting ― animals for the sake of imbibing will never be OK.
Here's a PSA, spring breakers: Next time you want to drink a beer, pour it in a glass or down your various body parts like a normal college student.
Before You Go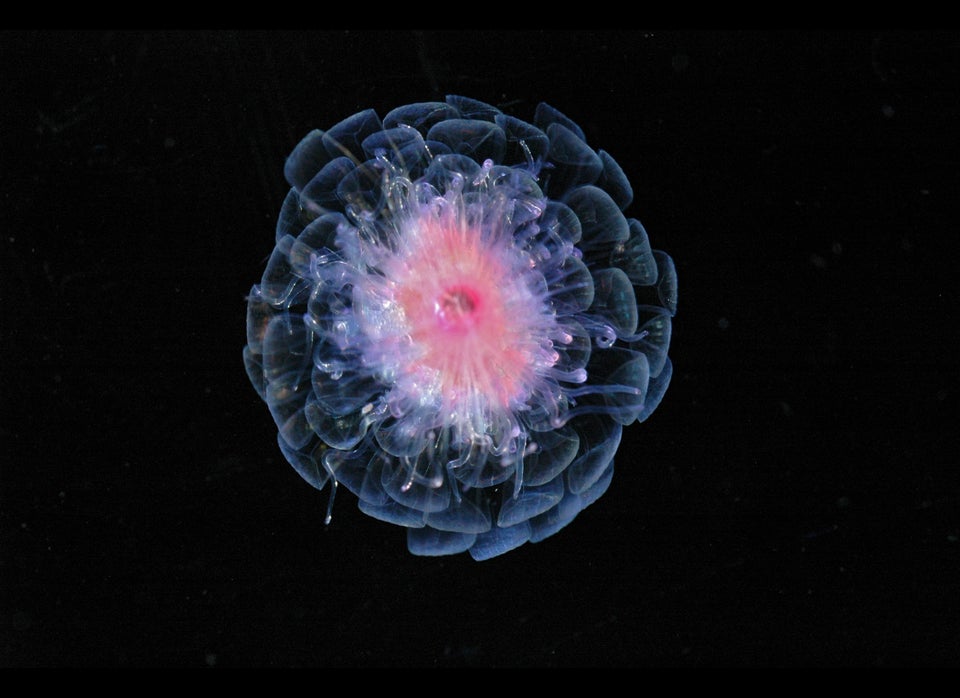 Most Bizarre Deep-Sea Creatures
Popular in the Community