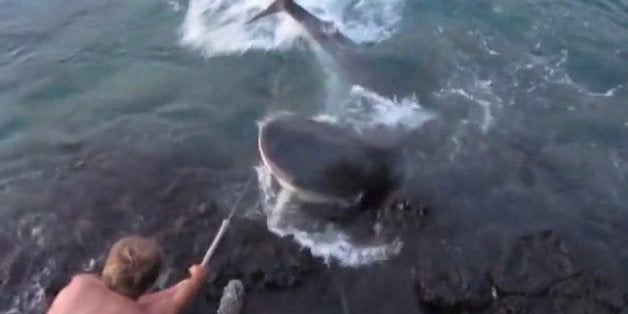 On August 30th, Mikey McCrum posted the below video on YouTube, entitled "Catching a 12-14 Ft Tiger Shark!" and described it as "Big Rope + Big Cable + Big Hook + Big Bait = LIVE ACTION with a Big SHARK!!!" It shows Mikey and his friends catching, fighting, and seemingly torturing a tiger shark in Honokohau Harbor on Hawai'i Island. Not surprisingly, the video made its way around Hawaii and the outcry has been fierce.
Oriana Kalama, who founded the non-profit Maui-based organization Ocean Defender Hawai'i, is calling for an apology from McCrum and told Hawaii News Now that the video is offensive. "It's viewed around the world as a person who lives in Hawaii who disrespects, not only our environment, but our cultural beliefs," she said. The shark, it turns out, is a tagged local resident of the area, lovingly named Laverne and fed regularly by the fishermen in Kona harbor. According to Kalama, "She's used to being in there and this kid took advantage of the situation and tortured her and abused her, and this is not acceptable."
At the moment, it does not look like any legal action can be taken. Fishing is not prohibited in the area, and, as Hawaii News Now points out, fish aren't protected by animal cruelty laws, meaning the men didn't do anything illegal.
The YouTube video described the event as a "catch and release," but never actually shows the release of Laverne.
Ocean Defender's Facebook page erupted with comments and calls for justice. One man wrote, "Even if it was catch and release they still messed up the upper portion of the sharks tail! Maybe they meet the same shark fair and square in the ocean one day, then we'll see how cool they are!!!" Another commenter wrote, "Karma or Mother Earth my friends will take care of these low life people."
This video contains explicit language and may be disturbing to some viewers.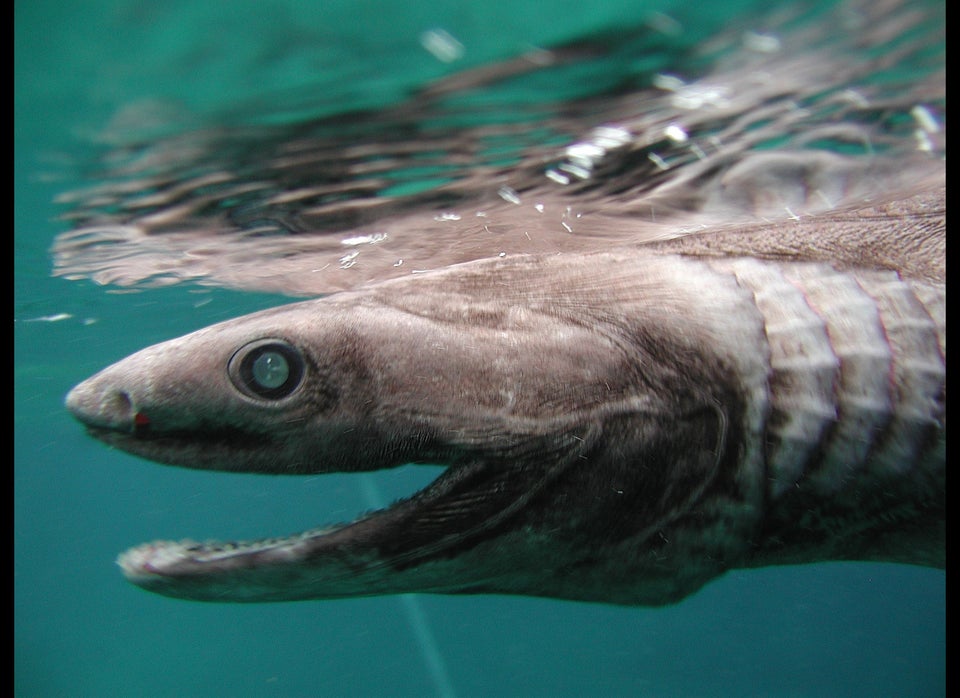 Sharks!
Popular in the Community