"That night I went out to dinner with my friends, and I was telling them about this crazy script I just read, and everyone was just crying laughing. 'Tara, you have to do this. It's hilarious.' It's classic!" Reid said.
Both Reid and Ziering said they were shocked that the "shlock-buster," as Ziering dubbed it, turned into an overnight cult-classic. Reid has been doing a ton of press for the film's international release. And it was so popular on the small screen, "Sharknado" was actually released in theaters. The film sold out midnight screenings in New York, Boston and Seattle.
"Shark After Dark Live" airs every night during Shark Week on Discovery at 11 p.m ET.
TV Replay scours the vast television landscape to find the most interesting, amusing, and, on a good day, amazing moments, and delivers them right to your browser.
Related
Before You Go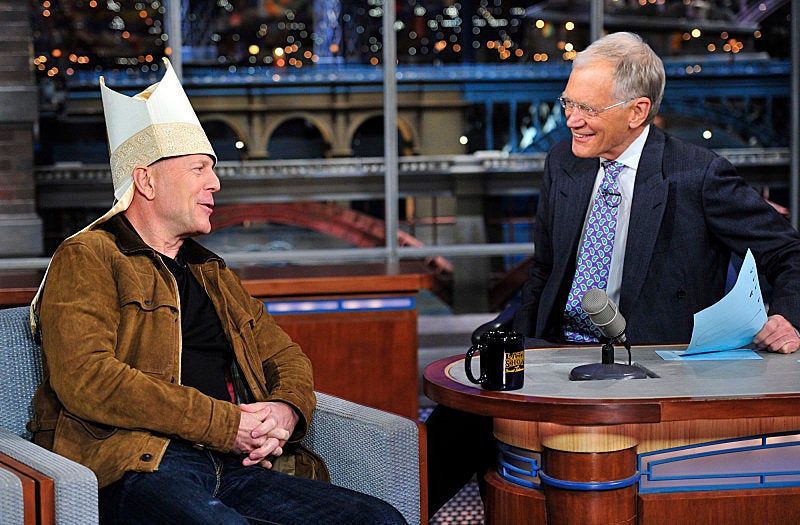 Late Night Talk Shows
Popular in the Community