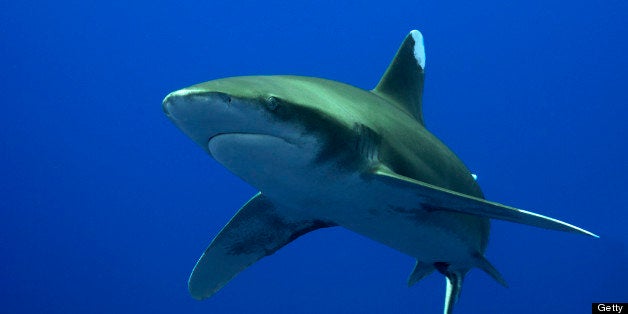 Before you dive into Shark Week on the Discovery Channel (Aug. 4 - 11), check out six things you may not know about sharks.
From anti-shark wetsuits to "Sharknado," you don't have to wait to find out what's new in the watery world of sharks.
1. Researchers have begun tagging great white sharks to learn about the still-mysterious animals.
During the initial tagging, researchers will take blood and tissue samples to test their health and diet and also attach GPS tags to track their swimming patterns. These measures are being taken by these groups to understand the elusive great white sharks and to educate the public on their importance to the ocean.
2. An Australian company created "anti-shark wetsuits" to help protect swimmers and surfers from attacks.
Although it's presumed most shark attacks on humans usually only occur because sharks mistake swimmers for seals or other tasty marine life, a company is looking to decrease that risk by creating anti-shark wetsuits.
The "Diverter" wetsuit is colored with black and white stripes, to mimic poisonous fish that also sport that pattern. The "Elude" model uses blue wavelike patterns to camouflage swimmers within the water. While they can't be proven to deter shark attacks with any certainty, the company is continuing to test them in shark-infested waters. Good luck to the test subjects!
3. Stay apprised of lifeguard station flags to stay safe from wild marine life.
Wyatt Werneth, Spokesman for the American Lifeguard Association, explained that when a blue flag is raised at the beach, it means that marine life was spotted in the water. When a red flag is raised, it means the marine life was likely a shark and the area should be avoided. When these flags are raised, Wyatt recommends that people exit the water calmly, "You don't want to splash and make a sudden rush to the shoreline and panic. If a shark is sighted, get out of the water."
To make the most of your beach vacation, remember to stay alert of any marine life. "Realize that humans are land animals and anytime we go into the ocean we are challenging ourselves," Greg Skomal, a Shark Specialist at the Massachusetts Marine Fisheries, said. "It's a wild environment."
4. "Sharknado" creates a wave in social media; could it really happen?
The SyFy channel aired a new movie, pragmatically named "Sharknado," about a shark-bearing and hurricane-spawned tornadoes hitting Southern California.
5. If you are afraid of sharks, don't go swimming in Fiji!
Namena Reserve, off the southern coast of Fiji's second largest island, is a protected space for sharks with strict no-fishing laws. As a result, the shark population is thriving. You can find up to four times the amount of sharks in the Reserve as compared to non-protected zones.
6. There has been a significant increase of shark sightings in the New England area.
Seal populations have boomed in New England over the past few decades, which Tony LaCasse, biologist and spokesperson for the New England Aquarium in Boston, attributes to conservation efforts and the 1972 Marine Mammal Protection Act. Since then, reported sightings of great white shark have greatly increased as well.
Though the number of shark sightings has increased, they are not necessarily presenting a bigger threat, as there has not been a shark-related death in New England since 1936. LaCrosse also attributes many of the shark sightings to basking sharks, which do not eat mammals and present no threat to humans. However, their dorsal fins resemble that of great whites which raises fears among beach-goers.
Now that you've dipped your toes in the shark-infested waters, tune into Discovery Channel's Shark Week beginning Sunday, Aug. 4.
Related
Before You Go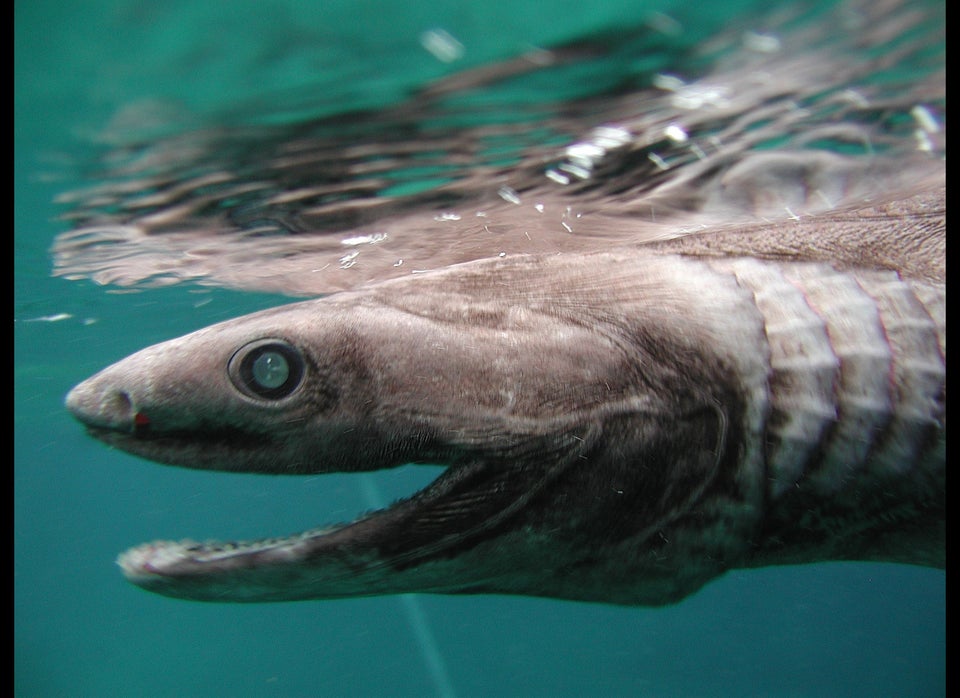 Sharks!
Popular in the Community