According to the Facebook post, a 3-foot-long shark known as a dogfish swam up and snatched the bait moments before a large female sand tiger shark swallowed the dogfish.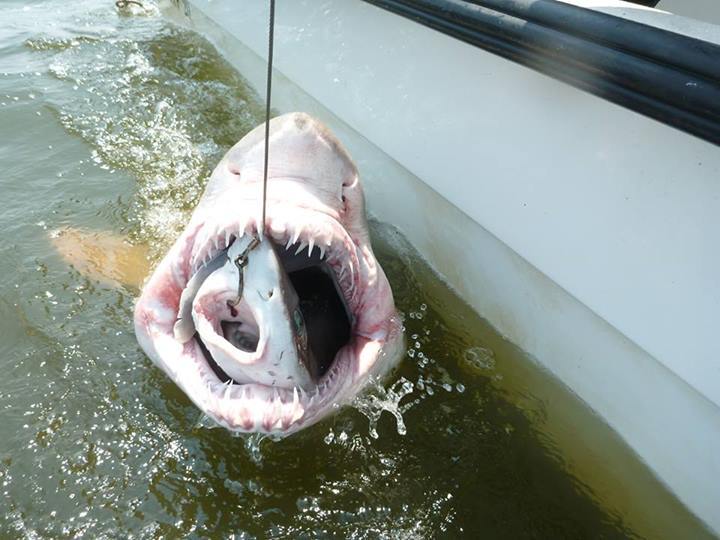 According to ORB LAB, the sand tiger shark was released alive after researchers gave it a small ID tag.
For those humans who fear ending up in the same position as the inner shark, you may want to take a look at this infographic, which demonstrates just how much greater a threat we are to sharks than sharks are to us.
PHOTO CREDIT: Facebook: ORB LAB
CORRECTION: A previous version of this article incorrectly stated that the dogfish was tagged and released alive. The sand tiger shark was tagged and released alive, while the dogfish was eaten by the sand tiger shark. The sand tiger shark was also incorrectly called simply a "tiger shark" on subsequent references.
Before You Go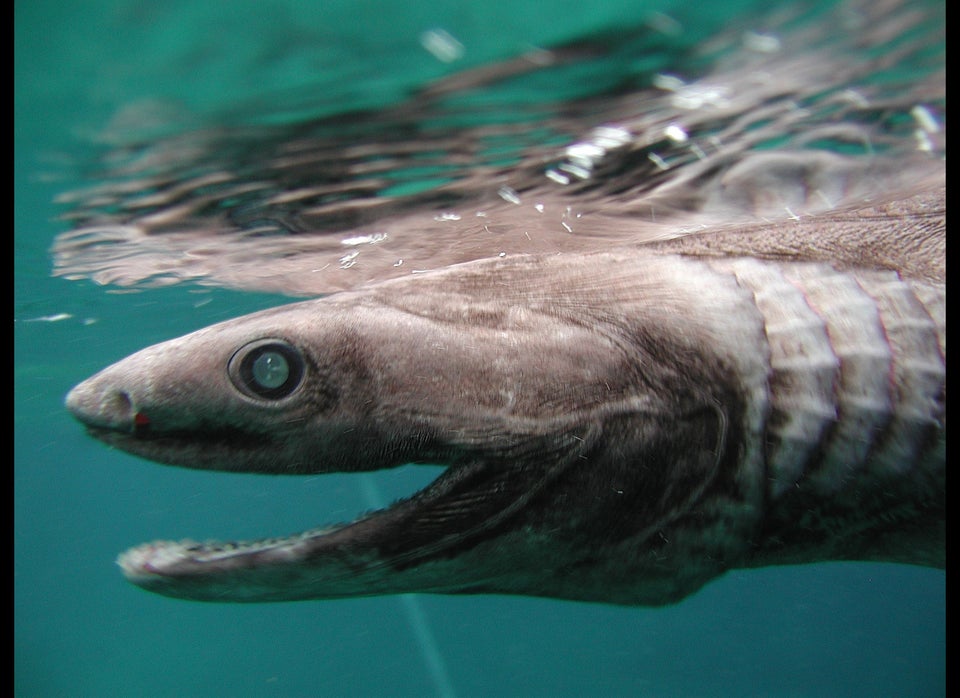 Sharks!
Popular in the Community