"Sharknado" debuted in 2013 to lots of social media fanfare. It trended online for hours, with viewers and celebrities alike chiming in on the absurdity of the shark and tornado premise.
Now, four years later, the surprise hit is still going strong: Syfy will debut the fifth "Sharknado" installment on Sunday. Dubbed "Sharknado 5: Global Swarming," the movie follows Fin (Ian Ziering) and April (Tara Reid) all over the world, including London and Rome, fighting sharks and trying to survive. With the tagline "Make America Bait Again," the new film explores what happens when the storm goes global. And, following tradition, it features a slew of guest appearances, including Clay Aiken, Bret Michaels, Olivia Newton-John, Gilbert Gottfried, Chris Kattan, Fabio and more.
Both Zeiring and Reid have starred in the movies from the start, but initially, it took a bit of convincing to get them on board.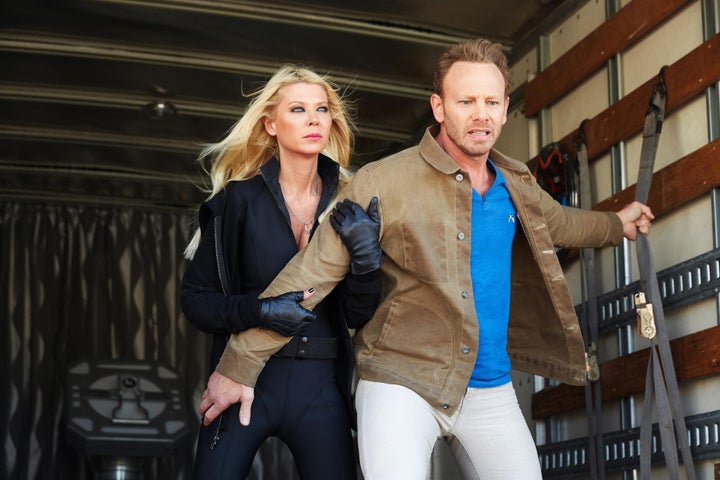 "I got the call and it was a direct offer to be shot three or four days after I got the script, which to me told me that somebody fell out. You don't cast a movie three days before you start shooting," Ziering told HuffPost at Build Series, noting that to this day he's still not sure who Syfy originally cast as Fin. "I read the script and I had my concerns. I told my wife I didn't think this was a good stepping stone. She told me, 'You need to go to work.' I really only did it to provide for my family."
Reid had a similar reaction, thinking it was the silliest script she had ever read in her life.
"It was so bad that I was just laughing out loud about how absurd it was," the actress said. But later that night, she told some friends about the project during a night out. "Everyone was laughing so hard and they said, 'Tara, you have to do this movie. It's brilliant."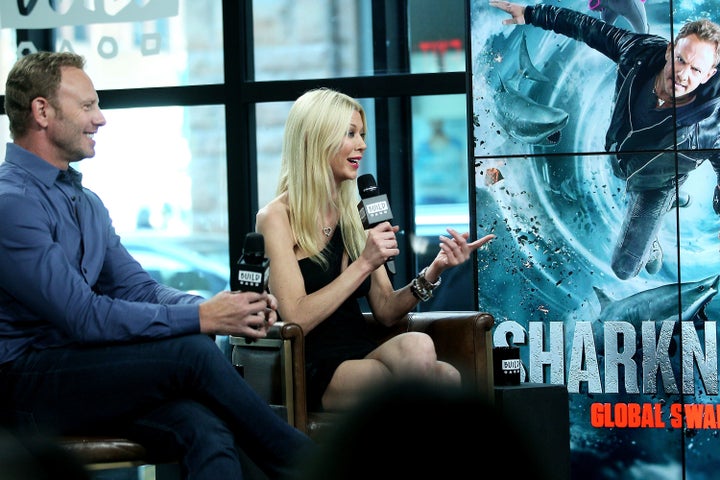 "Sharknado" turned out to be one of those "so bad it's good" kind of movies, and both Ziering and Reid were grateful. The success of the franchise helped thrust them back into the spotlight.
Ziering says it's helped him stay "topical and relevant in an industry that's very superficial."
"It's opened so many opportunities and doors again for me," added Reid, who memorably starred in "American Pie." "For a long time, I was playing the high school girl or college girls. I never had the chance to play a mother. But now I've had the chance to play a mother, people are seeing me in a different light. I have six films coming out this year, and I'm a mother in all of them. I think this helped me break that barrier."
The fifth movie definitely leaves the door open for a sixth. But "Sharknado" has already been all over America, the world and even outer space, so where could it touch down next?
Even Ziering and Reid have no idea what the scriptwriters will come up with.
"It's going to take some alcohol-induced creativity," Ziering joked.
"Sharknado 5: Global Swarming" premieres Sunday at 8 p.m. ET on Syfy. Check out the full Build Series interview with Ziering and Reid below.
Before You Go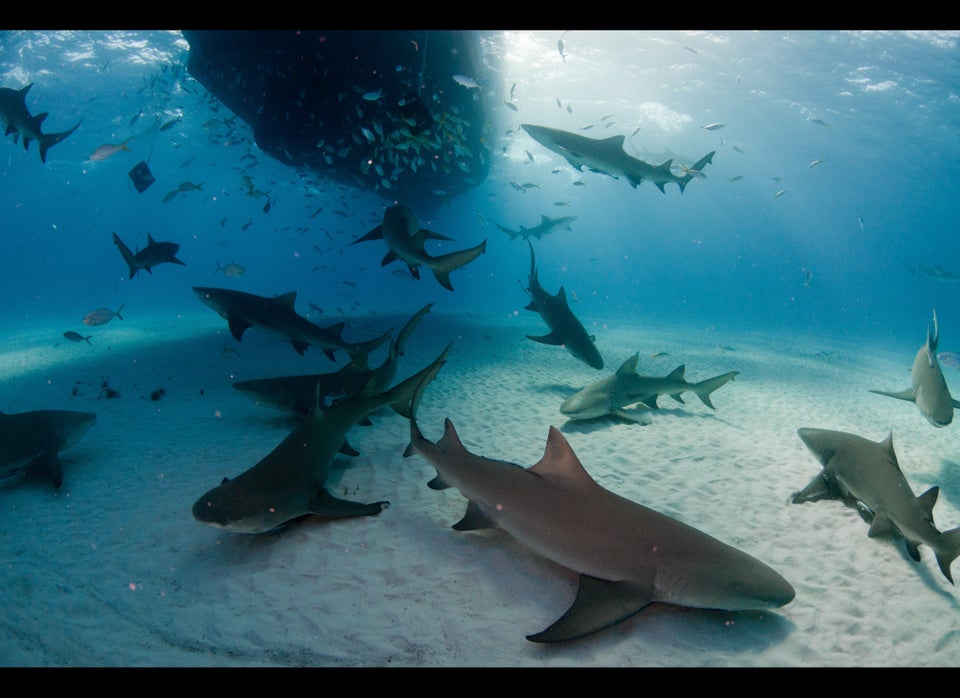 Amazing Places to Swim with Sharks
Popular in the Community