A search is underway for a Canadian filmmaker and shark conservationist who vanished Tuesday during a dive off the Florida Keys.
Rob Stewart, 37, who directed and produced the award-winning documentary "Sharkwater," was last seen near Alligator Reef off Lower Matecumbe Key around 5 p.m., the U.S. Coast Guard said in a statement.
The Toronto resident was using closed-circulation rebreathing equipment while exploring a shipwreck with a small team, his friend Paul Watson wrote on Facebook.
This rebreathing system eliminates bubbles by removing carbon dioxide from recirculated air, making a diver less likely to scare off fish. However, the equipment can carry more risks than conventional scuba tanks, the Miami Herald reported.
Speaking to CTV News on Thursday, Stewart's sister said that after surfacing from their third expedition of the day, one team member passed out. During the rescue, the boat "lost sight" of her brother, she said.
Stewart, who had been working on a sequel to his film, likely also passed out before floating away, Watson wrote.
"When last seen Rob was wearing a drysuit and a rebreather apparatus," Watson added. "Hopefully the drysuit will keep him afloat but the fear is that he sank near where he was last seen. Divers with deep water experience are participating in the search."
Stewart's father, Brian, confirmed details of his son's disappearance to Florida's Sun-Sentinel, noting that Rob is a "very, very experienced diver" who has dedicated his life to conservation efforts.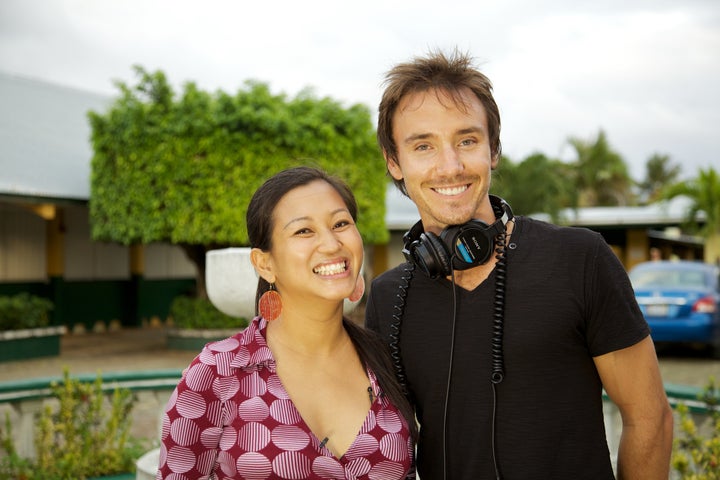 "His mission in life is to save the world's oceans from the devastation being wreaked upon them," his father said.
Stewart's friends and family have asked the public to help with the search. A GoFundMe page to help cover the costs has been set up. As of Thursday it had raised more than $115,000.
"All excess funds not used will be donated to www.finfree.org to help address the global slaughter of sharks," the page reads.
REAL LIFE. REAL NEWS. REAL VOICES.
Help us tell more of the stories that matter from voices that too often remain unheard.
BEFORE YOU GO