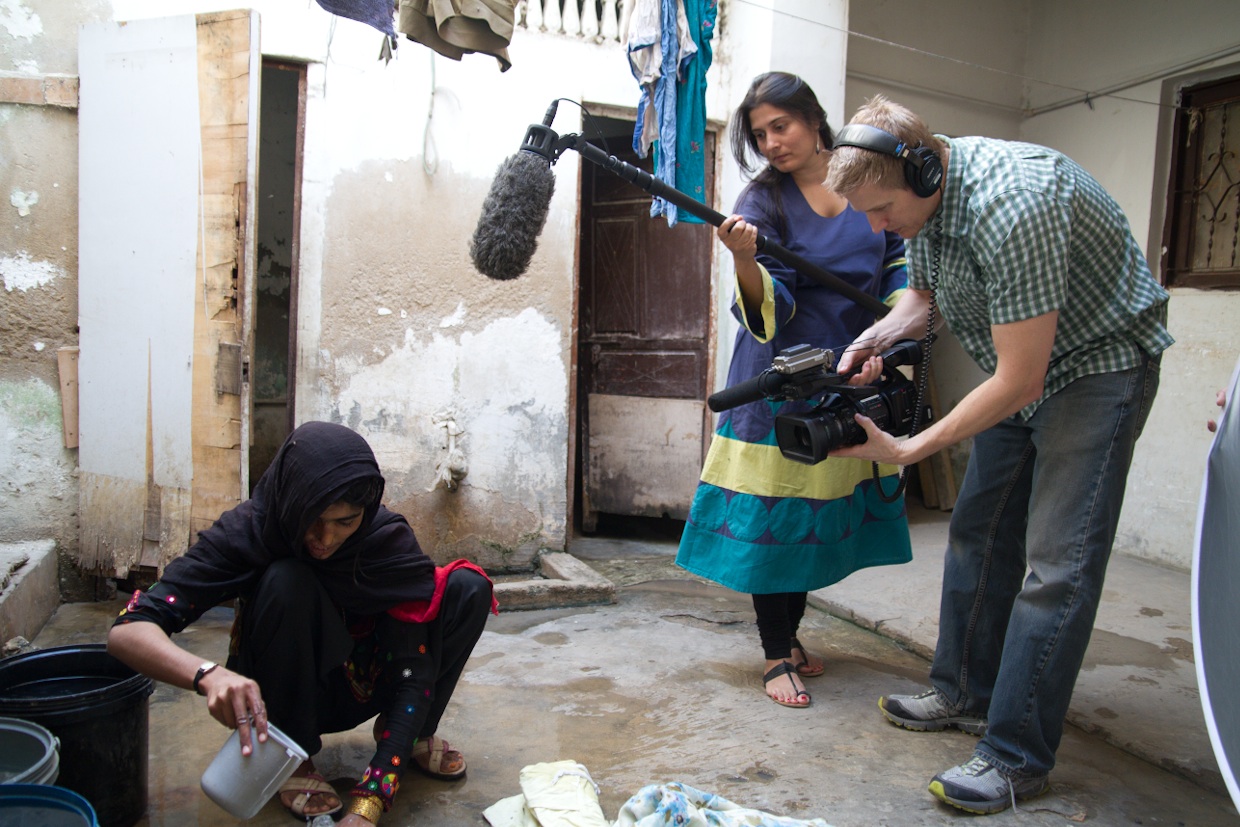 Documentary filmmaker Sharmeen Obaid-Chinoy is a warrior for truth. Her courageous work gives voice to those marginalized by society. She accepted an international Emmy award in 2010 for her documentary Pakistan's Taliban Generation, which analyzes the Taliban's recruitment of young boys and their destruction of educational opportunities for girls. And now, her documentary Saving Face, co-directed with Daniel Junge, is winner of this year's Academy Award for Best Documentary Short. The film brings international attention to acid attacks on women. These domestic assaults leave the victim physically and psychologically scarred, while the assailant -- usually the victim's husband or someone she knows -- rarely faces retribution. Shot in Pakistan, Saving Face shares the personal journeys of two acid attack survivors, Zakia and Rukhsana, and the London-based plastic surgeon, Dr. Mohammad Jawad, who returns to his home country to rehabilitate them.

I feel so honored to have had the chance to ask this trailblazing investigative journalist and documentary filmmaker some personal questions after her recent Academy Award win.
What was the first thing you thought when you woke up after winning Pakistan's first Oscar?
I woke up thinking about what I should do next; what my next film should be, what issue I would like to address, which country I would like to explore! I am currently working on an animated series that is set to air on local television in Pakistan later this year, after which I aim to start working on my next film.
Your filmmaking is incredibly gutsy and personal. How are you able to unveil the injustices and dark side of humanity and still fall asleep at night? In other words, how do you find balance?
My films are motivated by a keen interest in highlighting issues that affect marginalized populations who are caught in difficult circumstances. There have been many times during the course of shooting when I have felt emotionally overwhelmed, but I have found hope and inspiration in my subjects and their ability to persevere when faced with unimaginable circumstances. In terms of Saving Face, I was inspired by the stories of survivors who didn't let their attacks stop them from pursuing justice and seeking treatment. Similarly, the selfless nature of Dr. Jawad and the invincible commitment of Pakistani parliamentarians made me strive harder to capture the story and instilled me with a sense of purpose. When I'm not working on the ground spending time with my husband and daughter puts me at ease. My family restores my sense of ease and keeps me balanced.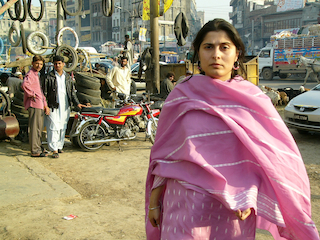 You currently live in Karachi, Pakistan with your husband and young daughter Amelia. Has motherhood affected your work?
Motherhood has motivated me to work harder; I want to give Amelia a better Pakistan than the one she currently lives in. I am lucky to have an incredibly supportive husband and family thus allowing me to balance motherhood and work with relative ease.
Your documentary Saving Face became a worldwide Twitter trend during the Academy Awards. In December, there was #DearYoungerMe Twitter trend. What advice would you give to your younger self? And what do you think your 15 year-old self would say to you?
I would tell my 15 year-old self not to be so serious and that I have my entire life ahead of me to work and make a difference. I would remind her that teenage years are for playing and being youthful. My 15 year-old self would lecture me about the fact that I am a workaholic who really needs to get back on the tennis court!
What do you love most about yourself? What are you learning to accept?
I love how disciplined I am, however I am also learning to accept that I cannot do everything and should stop trying to.
As a student in Karachi, Pakistan, what attracted you to Smith College in Northampton, Mass.? (I have to ask because we were on campus at the same time.) And how did your experience as an international student change post-Sept. 11, 2001?
I had always wanted to attend a small, liberal arts, women's college and I was inspired by the strong-headed and successful alumnae of Smith College. It seemed that the Pioneer Valley was a very progressive and stimulating environment to be in, and hearing about the various traditions at Smith comforted me. Being the first girl in my family to attend college in the U.S., my family and I wanted my school to be the perfect mix between homey and cultivating. Although my experiences as an individual did not change post-Sept. 11, the attention that the Muslim world was getting from the Western media pushed me to become an adequate representative. I felt it was my responsibility to speak out about issues in the East in a way that the West would understand.
Who has had the biggest influence on your life?
I've been lucky enough to have many mentors in my life, but my father has always been my biggest inspiration. He raised me to never take no for an answer, and this message continues to guide my work today.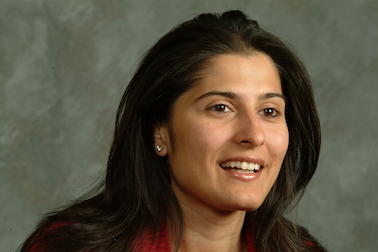 What is the biggest setback you have faced in your work? And how were you able to overcome it?
The Shanaakht (meaning identity) festival showcases Pakistan's history through art and is the largest free festival of arts in Pakistan, put up by the Citizen's Archive of Pakistan. In 2009, on our opening night, a group of thugs backed by the ruling democratic political party barged in and ransacked our event. They claimed to be outraged by an art piece that we had showcased. While we were forced to shut down that festival, we did not get discouraged and put up a bigger and better Shanaakht just later that year!
What do you imagine the next 48 hours will look like for you? The next year?
The next 48 hours are going to be incredibly busy! The next year is going to be very exciting; I will be launching an acid awareness campaign when I return to Pakistan later this month in which I intend to use Saving Face as an educational tool. We will be traveling all over the country and will host screenings in villages, towns, schools and universities. I am also working on two televisions series that will air locally in Pakistan.
How do you think this Academy Award will facilitate your documentary filmmaking in the future? And will this bright spotlight make some aspects of your work more difficult?
In terms of Saving Face, the Academy Award has served as a platform to spread my message to a larger audience, thus allowing for greater conversation and social change. In general, the award has introduced me to an array of wonderful people, many of whom I hope to collaborate with in the future!
Watch "Saving Face" Thursday, March 8 (8:30-9:15 p.m. ET/PT), exclusively on HBO.
Calling all HuffPost superfans!
Sign up for membership to become a founding member and help shape HuffPost's next chapter