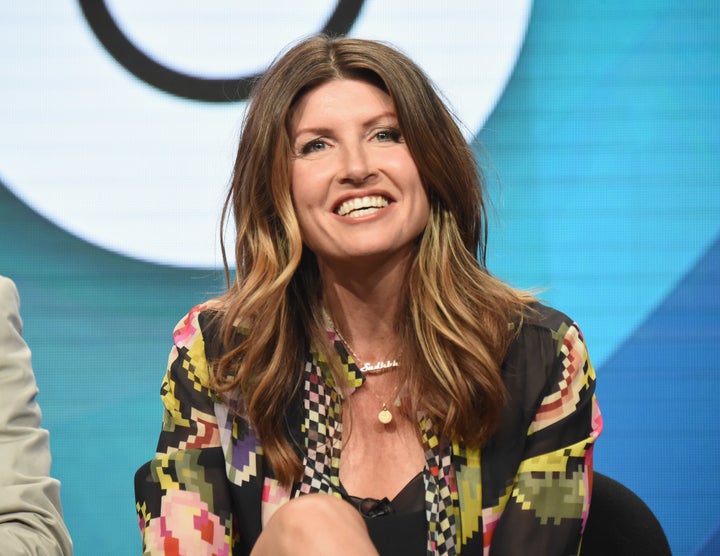 Motherhood, as anyone who's living it knows, is all kinds of crazy. It's miraculous, frustrating, hysterical, draining and yet often completely fulfilling.
Enter Sharon Horgan. She's the creator and writer of "Catastrophe" and has a new comedy coming stateside called, appropriately, "Motherland." Though it's set in England, its premise is pretty universal: Mom is in desperate need of a tribe, and the one she stumbles on leads to hilarious, spot-on situations about what it means to be a parent today.
Parenthood, after all, can be cringeworthy and rife with a lot of stuff. Horgan summed it up pretty succinctly when she told HuffPost by phone: "Funny shit happens and thank God, because if you weren't laughing you'd be in a terrible state. The extraordinary comes out of ordinary things."
The comedian opened up about when she's her most volatile as a parent, nannies, and, most importantly, how to not completely screw up your kids.
What's the funniest or most ridiculous part of motherhood to you?
Being offended in any way. What they can say cuts so deep and it gets me devastated how much you hate yourself when you're late or missing something. The level at which you're willing to beat yourself up about stuff is hard.
Whether in "Catastrophe" or "Motherhood," your characters have a dark side. Does it ever get better?
No, [as a parent] you're not a person anymore anyway! There are many rewards that make the whole thing bearable, but no, I don't think it gets easier. I don't think it ever gets easier. Although, if your children are happy, then things relax a bit. It's a difficult world for kids to be happy in at the moment. But when they're happy, it gets easier, but God it's hard.
There's a great scene in the season finale that's a classic "what would you say to the nanny if you could" scenario. Where did that come from?
I did that! I had this nanny who I hated and was scared of. I lied and told her I was moving to America to get her to leave.
Lastly, and most importantly: How do you not fuck up your kids?
I have fucked up my kids, there's no doubt about it. There's nothing you can alter, just the level of fuckedupness and how much you dilute it with all the love and support you give them.
"Motherland" debuts May 10 on Sundance Now and is available to stream via devices such as Apple TV and Roku. Check out the trailer below.
Related