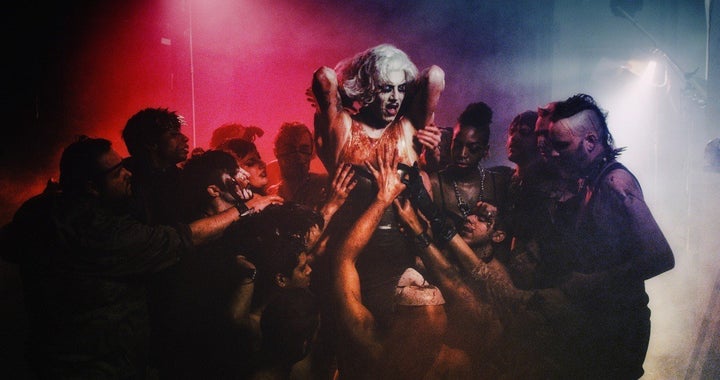 The first time I laid eyes (and ears) on Sharon Needles was about this time last year. Just prior to the season premiere of RuPaul's Drag Race, all the contestants were asked to make short video introductions. I recall Sharon being one of the last in line, but it was immediately clear that I needn't go further: I had found my cause célèbre, and I was going to do everything I could to make sure she won. Because I have absolutely no power whatsoever in this regard, this mostly consisted of singing her praises to my Drag Race-addicted friends, most of whom were equally smitten, I quickly realized.
For those of you who have no idea who Sharon Needles is, let me attempt to briefly describe her. It's true that she is, in her own words, "beautiful, spooky and stupid," but she's much more than that. She's smart and brave enough to make her performance a mirror reflecting the less savory aspects of our celebrity-obsessed culture. Her shtick is a brilliant sendup of the truly vapid among us, and, like the horror-clown she is, she does it in a way that enlightens rather than offends. Conversely, and at the same time, she has fashioned herself into a defender of the outsiders and the marginalized, especially within the LGBT community. She proudly waves her freak flag. Her enthusiasm is contagious, and she inspires a kind of fan devotion and loyalty that I have rarely seen. Simply put, she is feeling it.
Fast-forward several months, and I find myself at the Dream Downtown, a chic Chelsea hotel, photographing Ms. Needles, "America's next drag superstar." She had indeed won Drag Race, and I can say with complete honesty that my devotion to the show in general, and to her effort specifically, had not once lagged. The day we first met in person, I was about halfway through an enormous editorial assignment for Out, making portraits of the 100 most interesting and influential LGBT persons of the year. The assignment had me photographing such legends as Sir Elton John, Boy George and David Hockney, but it was this shoot that made me the most nervous. Sharon's razor-sharp wit and her ability to level withering remarks had me sweating. On top of it, we were all hoping to leave the shoot with a possible cover, so my team and I were pushing extra hard. (In the end, we did get that cover, and I believe that it turned out to be the most popular of the four we made for the special double issue.)
During the shoot Sharon played a track from a studio album she was working on. At the time I didn't pay too much attention to it, my mind being focused on the matter at hand: getting a cover. When you are on location shooting, it can sometimes be difficult to properly ascertain the quality of the images that are being made. Usually there are challenging time constraints as well as physical limitations within the space itself, and this shoot was no exception. I kept looking at my camera screen and getting excited about what I was seeing, but it wasn't until after we wrapped and everyone said their goodbyes that I was able to sit at my computer and discover what we had. I was immediately blown away by the confluence of good luck, great energy and, most of all, Sharon's unquantifiable and enigmatic presence in front of the lens. I knew then that I really wanted to work with her again, so, just a few days later, I suggested that I make her first music video.
Sharon and her manager, David, agreed, and over the past six weeks we have been working hard to make a memorable debut. Below are images of just a handful of the three or four dozen incredible extras who appear in Sharon Needles' debut music video, for the single "This Club Is a Haunted House," from her forthcoming full-length album, PG-13. (The video premieres this evening on Logo, and the album drops tomorrow on iTunes.) Having the opportunity to see their devotion and admiration put to the test was nothing short of inspiring. The days were very long and filled with endless buckets of fake blood -- fun, perhaps, but tremendously messy. Thank you all again!
Below, get a behind-the-scenes look at some of the cast members -- and friends and fans of Sharon Needles -- from the "This Club Is a Haunted House" video shoot. A sneak preview of the video premieres on Logo on Monday, January 28 at 5:26pm ET.
Interviews conducted by Paul Brickman.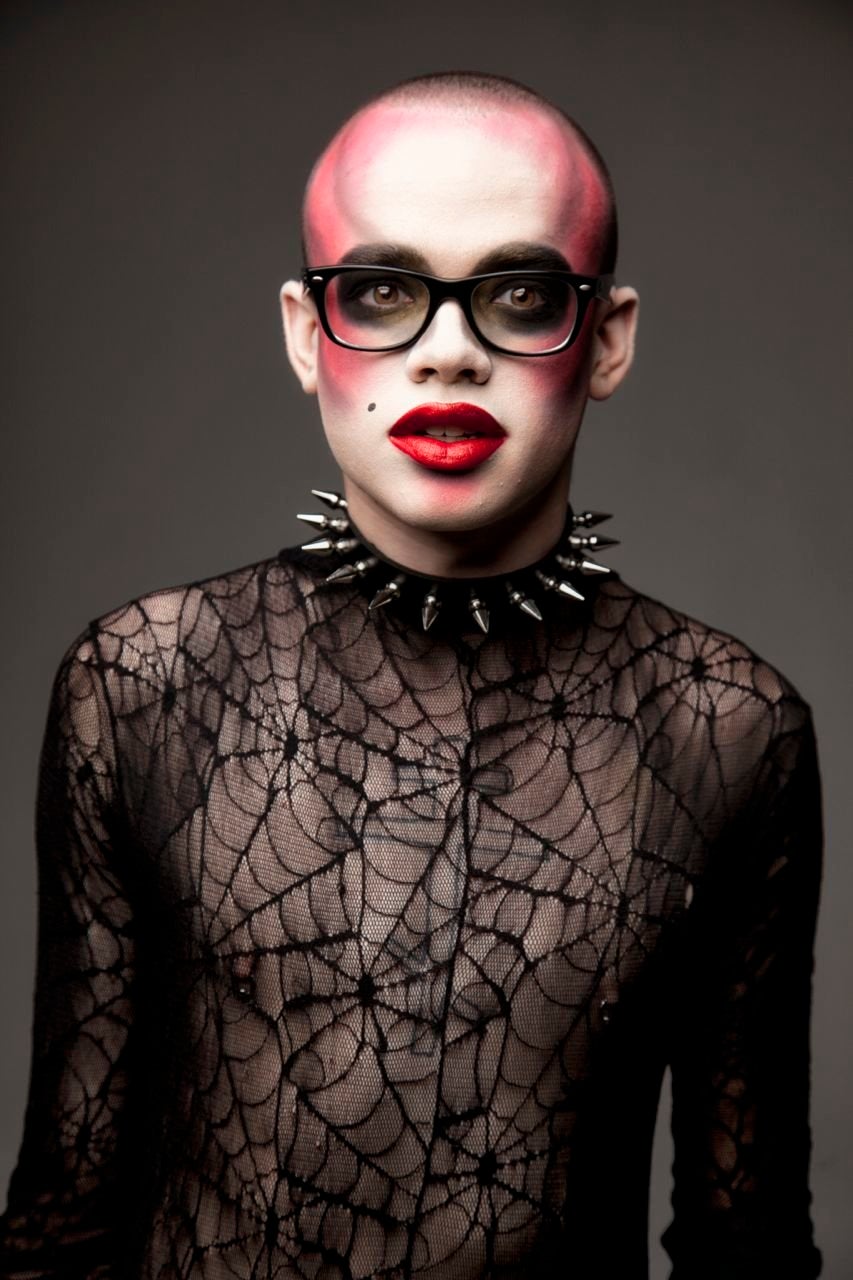 The Cast Of Sharon Needle's 'This Club Is A Haunted House'
Popular in the Community