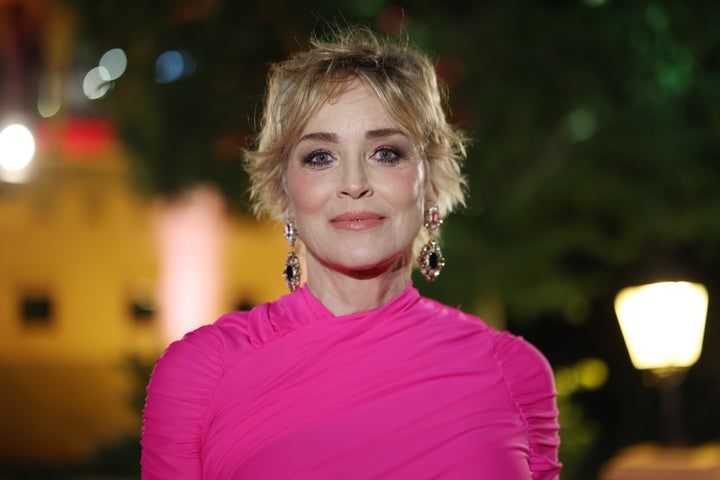 The actor said on Tuesday's episode of "Table for Two with Bruce Bozzi" that the 1992 Paul Verhoeven film, an erotic thriller quite risqué for its time, became so infamous that Stone wound up losing custody of her son more than 10 years after its release.
"I lost custody of my child," Stone told Bozzi, a former restaurateur. "The judge asked my child, my tiny little, tiny boy, 'Do you know your mother makes sex movies?' This kind of abuse by the system ― this kind of abuse, that I was considered what kind of parent I was because I made that movie."
"People are walking around with no clothes on at all on regular TV now," she added. "You saw maybe like a 16th of a second of possible nudity of me, and I lost custody of my child ... I ended up in the Mayo Clinic with extra heartbeats in my upper and lower chamber of my heart."
Stone married investigative journalist Phil Bronstein in 1998 and adopted their son Roan in 2000, according to Page Six. Bronstein filed for divorce in 2003, however, leading Stone to request full custody — only to be denied in 2004, she now says, because of the Verhoeven film.
"It broke my heart," Stone told Bozzi. "It literally broke."
At the time, it was reported that the judge merely denied Stone's request to move her son from San Francisco, where Roan lived with Bronstein, back to Los Angeles with her. The judge reportedly found that Stone had a tendency to "overreact" to Roan's various health issues, and that Bronstein was better able to provide consistent care.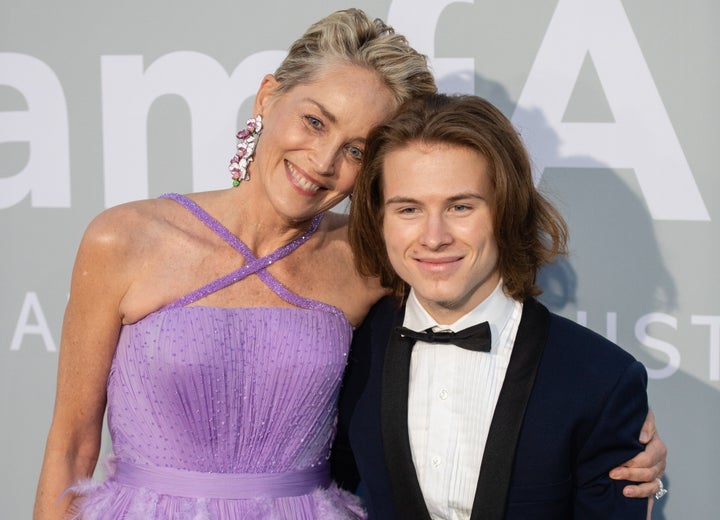 "It also ended my dating world," Stone remarked on this week's podcast, when Bozzi asked if her role in "Basic Instinct" scared suitors away. "And I also think that men didn't want to date a woman that other men thought of like that. And that's also a failure of the male reality. I can't wade through that."
Stone previously reflected on the custody loss in her 2021 memoir, "The Beauty of Living Twice," per "Entertainment Tonight." She wrote that she was "punished for changing the rules of how we see women," and that she "slept every afternoon" and "couldn't function" for years.
"Now people walk around showing their penises on Netflix, but, in the olden days, what we were doing was very new," Stone told The New Yorker in 2021. "This was a feature film for a major studio, and we had nudity, sex, homosexuality, all these things that, in my era, were breaking norms."
On Tuesday's podcast, Stone and Bozzi talked about what happens when actors are unfairly conflated with the people they portray.
"The guy that played Jeffrey Dahmer, no one thinks that he's a [person] who eats people," Stone said, referring to Evan Peters in a recent Netflix series. "It doesn't turn him into a serial killer who eats people, or make him an antisocial person. It makes him a very complex person who took an incredibly difficult part."
Stone's son, for his part, reportedly changed his name in 2019 — from Roan Bronstein to Roan Joseph Bronstein Stone.
Popular in the Community