Sharon Stone says her acting career hasn't recovered since her 2001 stroke and brain hemorrhage.
Stone spoke about her struggle to return to work while discussing diversity and accessibility at The Hollywood Reporter's "Raising Our Voices" luncheon in Los Angeles last week.
The "Casino" actor revealed how the decades old injuries are still impacting her life in Hollywood, saying, "I recovered for seven years, and I haven't had jobs since."
"When it first happened, I didn't want to tell anybody because you know if something goes wrong with you, you're out," Stone said, noting the real bias people with disabilities and long-term health issues regularly face.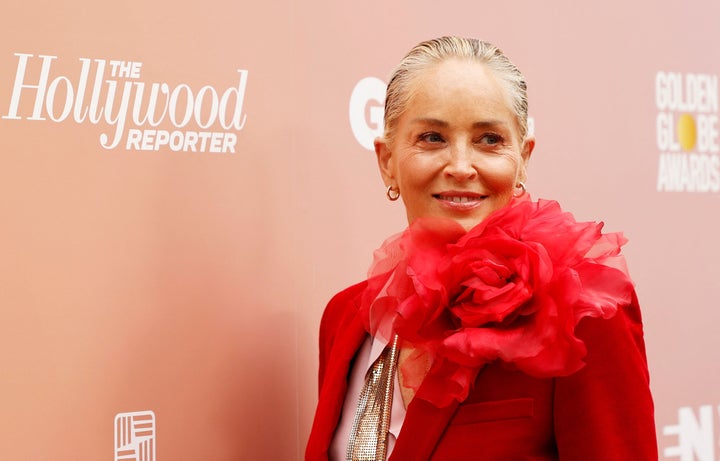 "Something went wrong with me — I've been out for 20 years," she went on. "I haven't had jobs. I was a very big movie star at one point in my life."
Though Stone's work seems to have slowed down, she hasn't been completely off the radar. While she hasn't had a blockbuster in recent years, she's enjoyed appearances on TV series like HBO's "The Flight Attendant," Fx's "Ratched" and the Steven Soderbergh-created murder mystery miniseries "Mosaic" since her health scare.
Stone went on to call her journey its own "diversity issue," telling audiences, "Diversity can mean more than one thing. Diversity can be an injury, diversity can be the color of your skin, diversity can mean standing up for yourself. If you are diverse, you must demand a position in this business."
She also called out the current political climate. "It is important to me that your diversity does not get wiped out by this anti-woke bullshit idea in our country."
Not just paying lip-service to inclusivity, the luncheon made sure to be as accessible as possible. The venue was equipped with ADA-compliant ramps and access points, and the stage program was amplified by two ASL interpreters. There were also accessibility volunteers throughout the event.
Popular in the Community