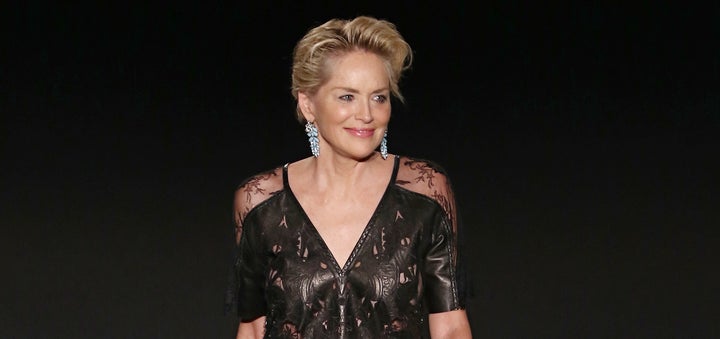 The gender pay gap affects all women -- even high-profile actresses like Sharon Stone. 
At a Nov. 6 Funkshion Fashion Week event in Miami, the actress spoke with People.com about how she's personally been impacted by the wage gap and why the issue is so important for all women. 
"After 'Basic Instinct,' no one wanted to pay me," Stone said. "I remember sitting in my kitchen with my manager and just crying and saying I'm not going to work until I get paid," later adding that she "still got paid so much less than any men." 
The 57-year-old is not alone in her experience, both in Hollywood and outside of it. In recent months, A-list actresses such as Jennifer Lawrence, Jessica Chastain and Amanda Seyfried have all spoken up about getting paid less than their male co-workers. 
Stone told People.com that the wage gap is not just an issue in Hollywood, but across all industries. She said that change "has to start with regular pay, not just for movie stars, but regular pay for the regular woman in the regular job."
"More than 50 percent of marriages end in divorce and the women are working and taking care of their kids and that's how it goes and you have to say 'yes' because you have to feed your children," Stone said. "It's a sort of economic blackmail."
PHOTO GALLERY
Equal Pay For Women
Calling all HuffPost superfans!
Sign up for membership to become a founding member and help shape HuffPost's next chapter