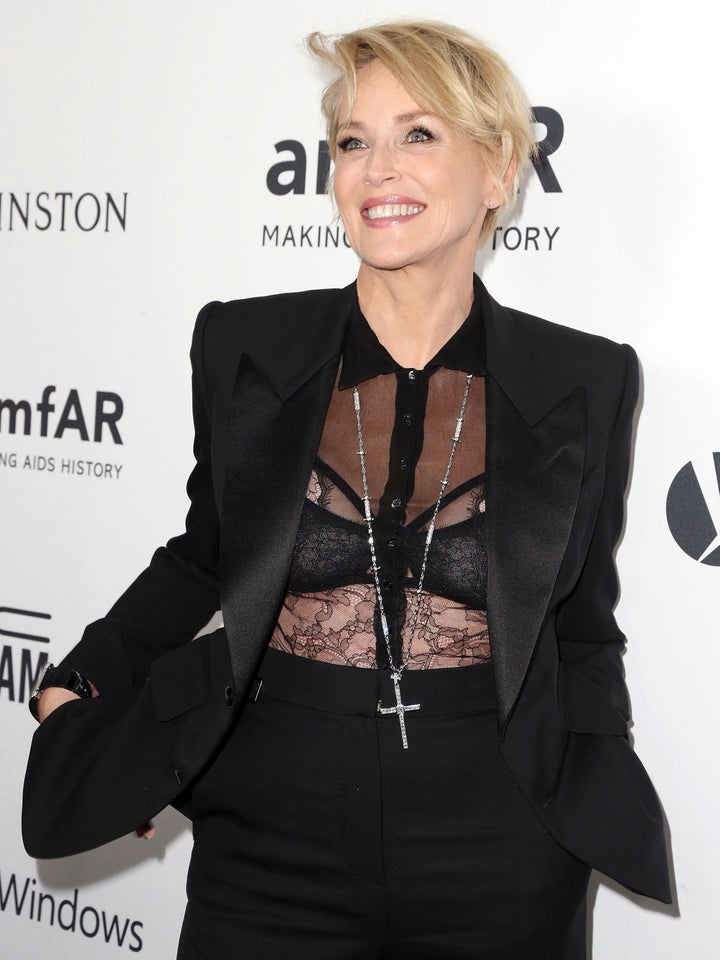 The 57-year-old stepped out to the amFar's Inspiration gala in Hollywood Thursday night in a form-fitting tuxedo with high-waisted trousers and a transparent button down top over a black bra.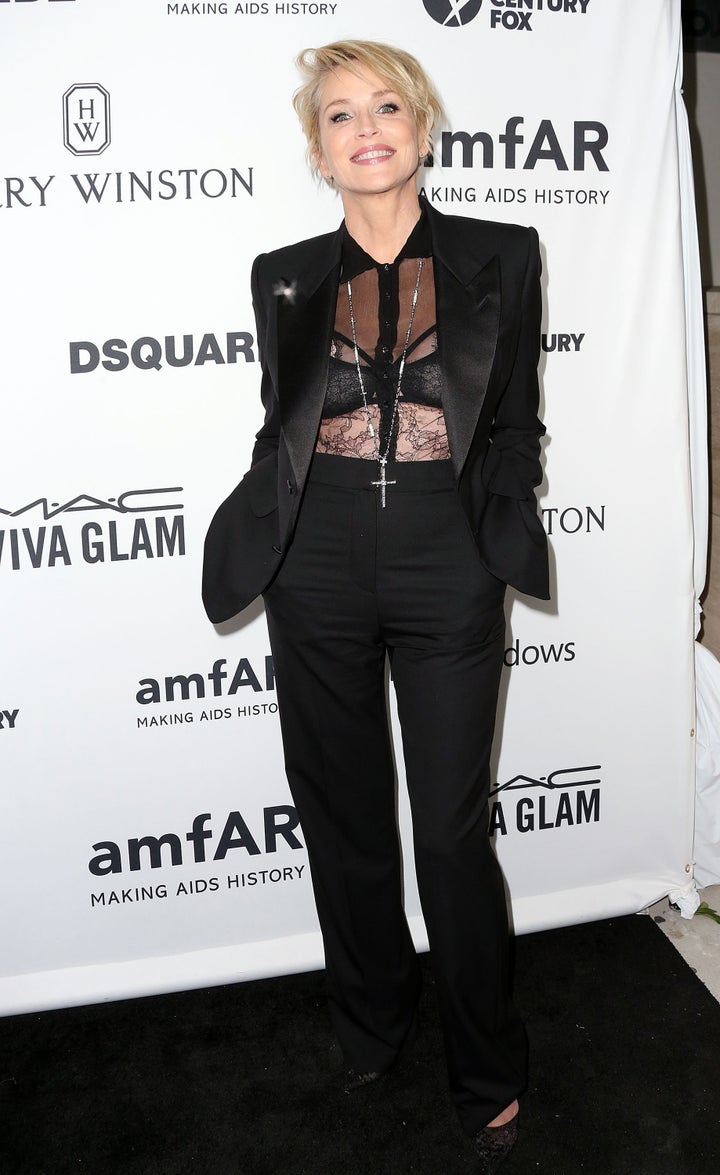 She accessorized the look with simply with a long silver cross necklace and a playful short hairdo, proving that an outfit this bold speaks for itself.
We all have much to learn from the actress, but pulling off a sheer top with sophistication might be the most important lesson of all.