Sharon Stone has had it with big-shot actors, particularly men — save for a few exceptions.
"I've worked with some of the biggest stars in the business, who will literally talk through my close-up, telling me what they think I should do," Stone told Variety in an interview published Wednesday.
"They're so misogynistic — now, that is not Robert De Niro," she continued. "That is not Joe Pesci, that is not those guys."
In addition to her "Casino" co-stars, Stone also had fond memories of George C. Scott, saying she had the "great luxury" of acting with him in 1999′s "Gloria."
"He put his hand on my face and said, 'You're the best listener I've ever worked with except for my wife,'" she recalled — a gesture so moving that it left her in tears.
But Stone's comments have naturally left many wondering which rude scene partners she might have had in mind. Throughout her career, the Emmy winner has starred opposite a number of A-listers, like James Woods and Arnold Schwarzenegger — but she stayed cryptic in her latest remarks.
"They just will not listen to me, and will not allow me to affect their performance with my performance," she told Variety of the unnamed celebs. "I get that you're great and everybody thinks you're wonderful. But listening, being present for those fractured moments, is really the human experience."
Stone added that because of opinions like these, she's "not the most popular actor in town."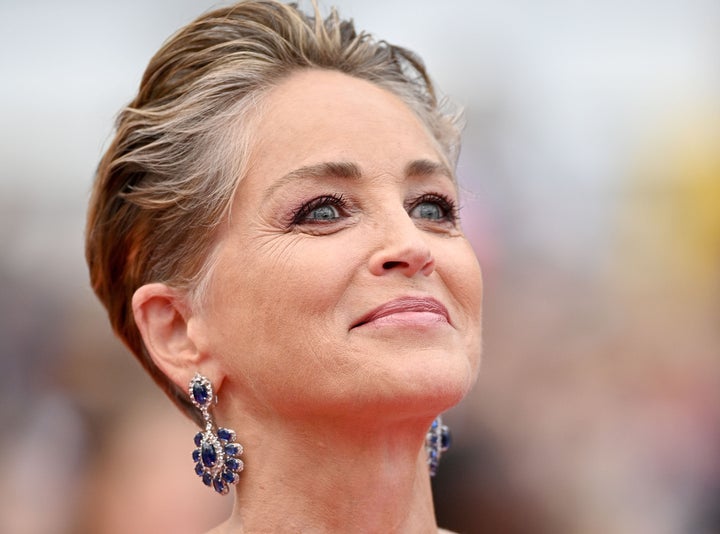 This isn't the first time that Stone has lifted the curtain on some of her past projects.
In a 2021 memoir, she suggested the "Basic Instinct" production team got her to go without underwear for the movie's risqué interrogation scene under false pretenses. (Director Paul Verhoeven has disputed her account.)
"I was never comfortable around him, and I don't think he was comfortable around me," Stone said at the time, adding that this might have actually benefited the project. "I really felt that he and I could have a certain strange, dynamic energy together. ... I think that kind of discomfort lends itself to this kind of movie."
Popular in the Community