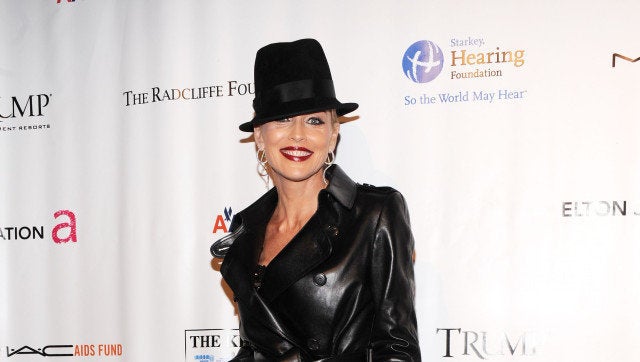 Stone's first role was a small one in Woody Allen's "Stardust Memories." From there, she had small parts in TV series like "Magnum, P.I." and a short, uncredited role in a French film called "Les Uns Et Les Autres."
It wasn't until "Total Recall" that Stone really took off. The 1990 thriller starred Arnold Schwarzenegger, and gave Stone a chance to show off her dramatic acting skills alongside her equally dramatic figure. The film redirected her career, leading her to a second film with "Recall" director Paul Verhoeven: "Basic Instinct."
Most famous for an upskirt shot of Stone, "Instinct" solidified her reputation as an actress unafraid to explore her sexuality on-screen. Stone's next notable role, opposite Robert De Niro in Martin Scorsese's "Casino," was nominated for an Academy Award, and won her a Golden Globe.
Since then, Stone's trajectory has been uneven, including a sequel to "Basic Instinct" and indie roles in films like "Broken Flowers." She's hopped from fiancé to fiancé, adopted two children and picked up Buddhism. But we're always eager to see what Stone will wear next. Her wardrobe is much like her career: dark and moody, rich with black textures, like silks, leather and furs, and adorned with edgy accents. And then, Stone will throw in a more unexpected choice, like an animal print or a full-skirted pink gown. And no one can forget her seminal style moment, when she hit the red carpet at the 1998 Oscars wearing her then-husband's button-down shirt with a ballgown-style skirt.
Regardless of what she wears, Stone's famous physique is always on display. Though she may turn 55 today, Stone's model body is in as fine a form as ever. To pay tribute to her long career and even longer legs, look through her most memorable outfits in the slideshow below.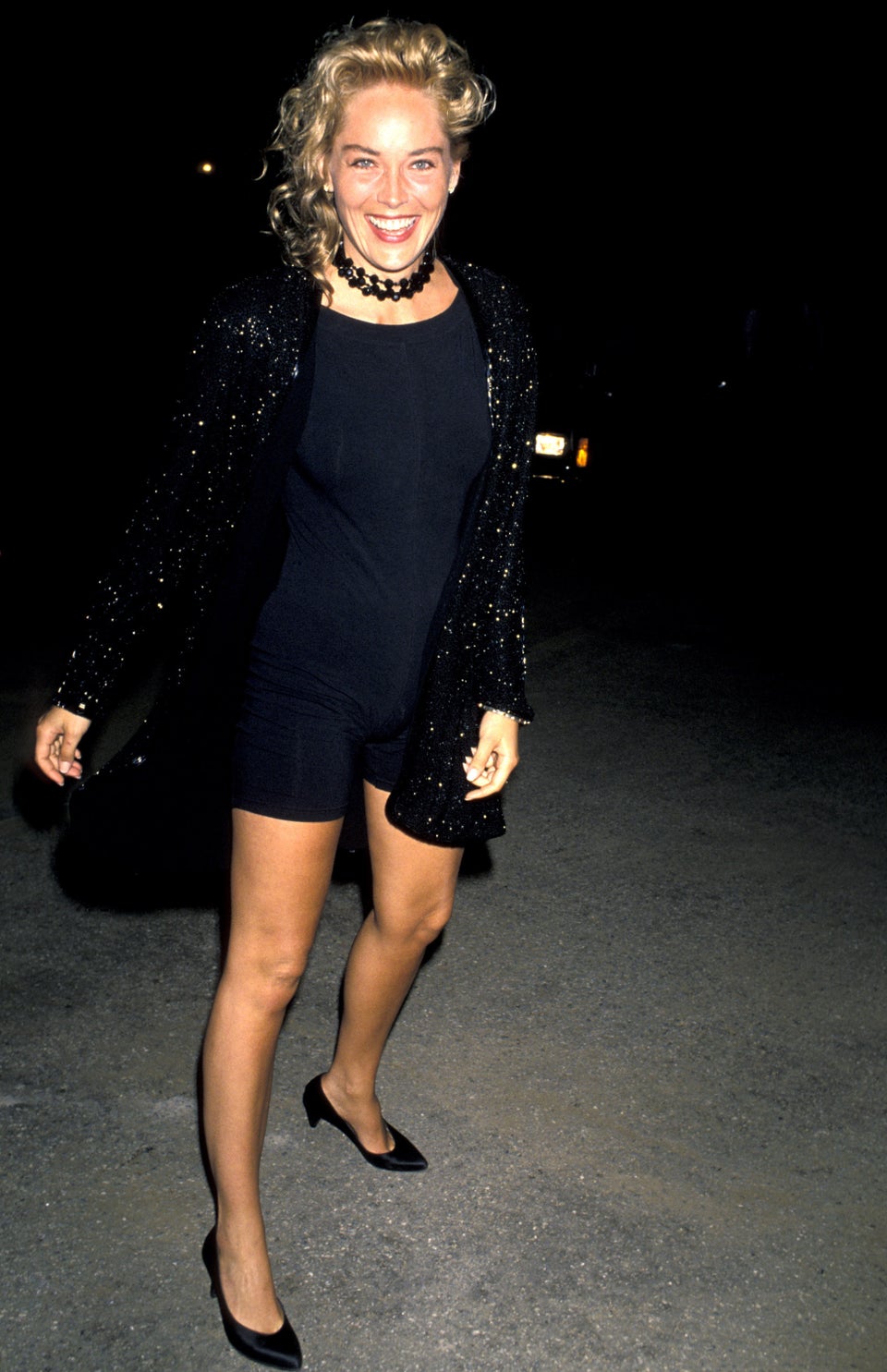 Sharon Stone's Style Evolution