In 2001, actress Sharon Stone says she was knocked over with a pain was so severe, she felt as if she had been shot in the head. In her "Oprah's Master Class" interview, Stone recalls the terrifying details of her near-death experience.
"I called my mom and I said, 'Mom, I'm calling you from the emergency room...I'm having a brain hemorrhage,'" she says in the above clip from the episode.
Stone says the brain aneurysm changed everything for her and ushered in a dark period that ultimately gave her a new outlook on life. "I had to learn to walk, hear, write, talk, remember and everything all over again," she says.
"I thought that I was dying for a long time, even after I came home."
In the years that followed, her life came apart at the seams. In 2004, Stone and her husband Phil Bronstein divorced. In 2008, he was granted full custody of their son.
"There was a part of me that felt like wow, I lost so much," Stone says. "My career was basically over, my family was over, I got divorced, my child was taken away -- a lot of my identity, I thought."
"I got down, down to it," she says. "And when I got down to it, it's like being a phoenix. I was burned to the ground. Because everything I had been before, I thought, 'I'm not any of those things anymore.'"
Losing everything was like a death, she says. "But it's not a bad thing. You know, death isn't all it's cracked up to be. Everything got richer for me through this experience. Everything got better for me through this experience."
"It was like starting over," she says. "Every death is a rebirth."
Before You Go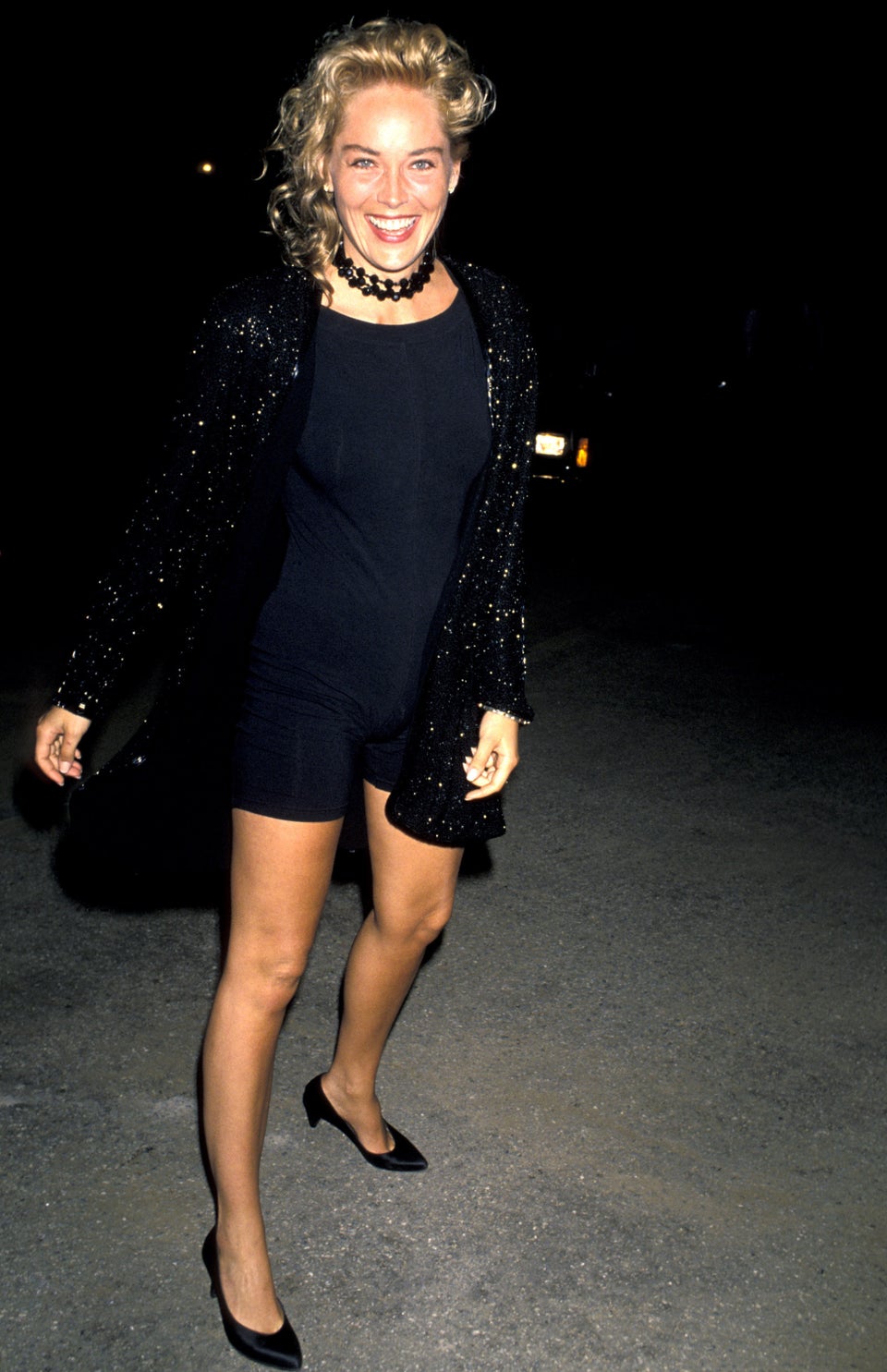 Sharon Stone's Style Evolution