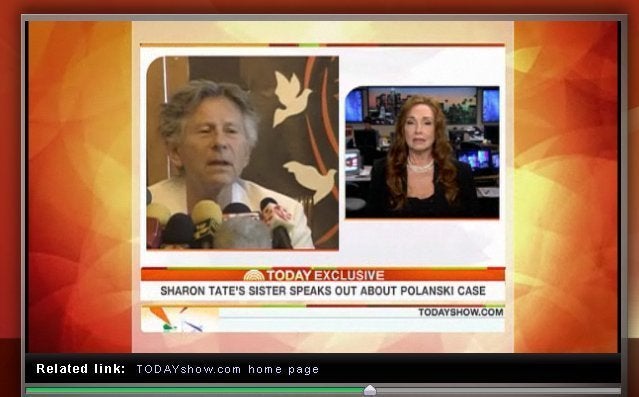 (AP Text, Scroll for Video)
NEW YORK - Debra Tate, the sister of Roman Polanski's second wife, actress Sharon Tate, says Polanski is brilliant and a "good guy" and she doesn't think her former brother-in-law can get a fair trial in the United States.
Tate tells NBC's "Today" show on Wednesday that the U.S. justice system is broken.
Polanski was arrested Saturday in Zurich. The U.S. has been seeking his extradition for having sex with a 13-year-old girl in 1977.
Tate says Polanski did not forcibly have sex with the girl, calling it a "consensual matter."
Sharon Tate was murdered in Los Angeles in 1969 by followers of Charles Manson. She was eight months pregnant.
Debra Tate says it's been a devastating few weeks for her, with her sister's killer, Susan Atkins, dying Sept. 24 and now her late sister's husband jailed.
WATCH:
Popular in the Community