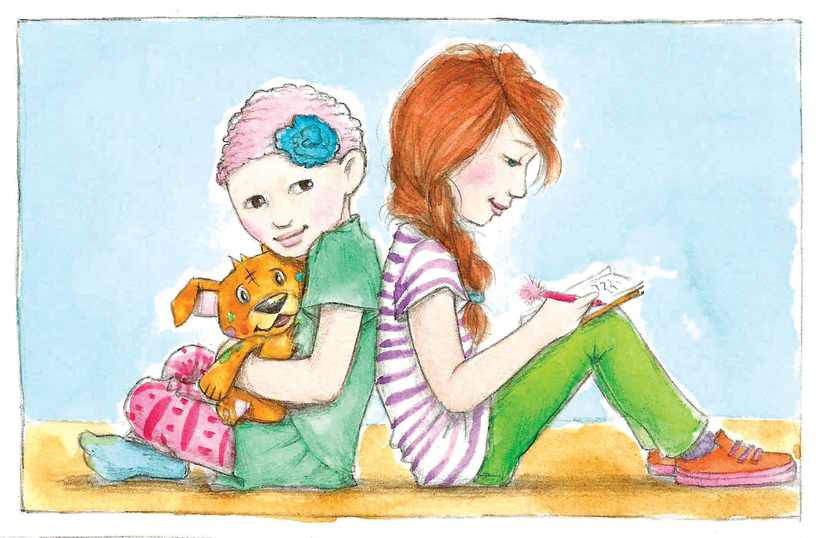 Sharon Wozny's first book was inspired by her years of volunteering with the Children's Cancer Network (CCN). It's written specifically for the siblings of pediatric cancer patients to help them manage the life-changing effects of a brother or sister's cancer diagnosis. Wozny, who spent 30 years in the classroom teaching children how to write, says she followed her own advice in crafting this book. "I always told my students to write from their heart … to write what they were passionate about," she says. "This book comes from my heart."
Wozny grew up in Massapequa, New York. "My parents were educators," says Wozny. "College was a priority in our household, as well as creating family memories and relationships." As a girl, Wozny loved to read. "I always had a book in my hand," she says. "My parents were wonderful role models. We were always going to the library with our wagon to carry all our books home. Downstairs in our basement we had a playroom with a bookcase. It was filled from the tippy top to the bottom." Wozny read all of the Nancy Drew and Hardy Boys series, but her favorite book was Screwball by New York Mets player Tug McGraw, which she received for her 13th birthday. "We went to a baseball game for my birthday and I had him autograph it," she says. "I still have it! Reading is still one of my most favorite pastimes."
Wozny earned a bachelor's degree in elementary education from Oswego State University and a master's degree in counseling education from Arizona State University. She taught for nearly 30 years. "I was blessed to be at the same school, Taft Elementary in Mesa, for my entire career," she says, citing the passion and expertise of her colleagues as the driving reason she stayed there.
In 2010, as a volunteer with the American Cancer Society's East Mesa Relay for Life, Wozny was a guest at the CCN annual fashion show where the models are survivors and their siblings. "I was ready for a change in my volunteering," Wozny said. "At that show, there was a quiet nudging on my heart that said, 'This is where you need to be.'"
A few months later, Wozny started volunteering with CCN. She got to know many families affected by cancer while planning health and wellness programs in the hospitals and resource centers. This past February, Wozny was hired as the Program Specialist for CCN.
While with these families, Wozny saw firsthand how the young siblings of cancer patients often felt forgotten with so much attention being focused on their sick brother or sister. These healthy siblings inspired Wozny to write Jamie's Journey: Cancer from the Voice of a Sibling. "As I listened to stories, engaged in conversations, and had the honor of getting to know various families, I knew there needed to be a book for these siblings to know that what they were experiencing was normal," Wozny says. 
In the book, 13-year-old Jamie is bombarded with emotions after learning that her 10-year-old sister, Jordan, has cancer. Wozny says the sisters aren't based on any real set of siblings. "Jamie and Jordan are a compilation of all the siblings and survivors I have had the privilege of meeting," she says. "The diagnoses of the survivors are different, but the rollercoaster of emotions are the same. It was with that knowledge that Jamie and Jordan came to life."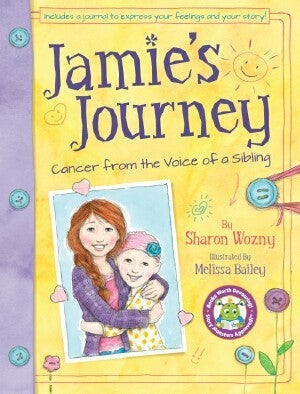 The unique format of Jamie's Journey offers a compelling story followed by a journal where the reader can explore their feelings on paper. "For me the journal is the most important part of the book," says Wozny. "A journal gives the siblings a safe place to allow healing to start. It is theirs and theirs alone. The journal lets their voice be heard."
Wozny is a strong believer in journal writing. "I have many journals from different chapters of my life," she says. "Keeping a journal is healing. Having a place to share your thoughts and release feelings is validating. It's therapeutic to chronicle your feelings, watch your growth and reflect on hard times as well as happy times. Journaling is not just writing. It can take many forms that fit your mood at the time. Maybe it's drawing, maybe it's words or photos, or even a combination of many things. It's all okay! Journaling gives you freedom to let your voice be heard."
The journal portion of Jamie's Journey includes prompts to help young writers focus on their feelings and decide what to put on the blank pages. "They are just that, prompts, not an end all, not right or wrong, just an inspiration to get the writer started," Wozny says. "Sometimes we just need that urging, that hint that it's okay, let it go, and just write." 
Jamie's Journey even has a mascot, a cute dog named Speckles who appears on many of the book's journal pages. "I wanted a cuddly lovable character with gold (the color for childhood cancer) as the base, along with various 'speckles' of colors representing different cancers, who would be a friendly companion to the siblings through the journal part of the book," Wozny says.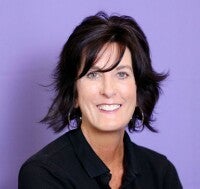 Wozny finds it incredibly rewarding to hear from siblings who found comfort in reading Jamie's Journey and she hopes that her book will continue to make a difference in the lives of young people. "My goal is to make sure Jamie's Journey reaches the hands of as many siblings as possible, all over the world," says Wozny. "To the siblings of the cancer survivors, I am humbled by you and wish you love and healing on your journey. Thank you for being the unsung heroes."
In time to honor Childhood Cancer Awareness month in September, Jamie's Journey is slated for national release on September 5 and is now available for pre-order. For more information about Wozny and Jamie's Journey: Cancer from the Voice of a Sibling, visit www.siblingcancerbook.com.
REAL LIFE. REAL NEWS. REAL VOICES.
Help us tell more of the stories that matter from voices that too often remain unheard.
This post was published on the now-closed HuffPost Contributor platform. Contributors control their own work and posted freely to our site. If you need to flag this entry as abusive,
send us an email
.