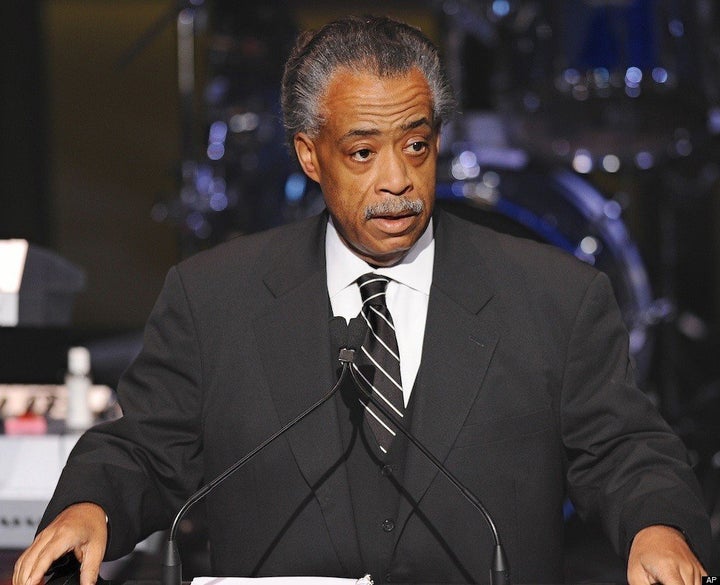 A year ago, we thought this date was never going to arrive. It's the one year anniversary of last year's "Measuring the Movement" forum, where Rev. Al Sharpton brought together a list of black public figures to produce constructive solutions for problems being faced by the African American community. The list of invitees was a virtual "who's who" of black leadership that only Sharpton could put together: NAACP President Ben Jealous, Urban League President Marc Morial, radio show host Tom Joyner, CNN's Roland Martin, Georgetown University Professor Michael Eric Dyson, Harvard Professor Charles Ogletree and even men like Judge Greg Mathis got together to talk about the direction of black America.
I was personally invited to speak at the forum, given my role as founder of the Your Black World Coalition and the Athlete Liberation Academic Reform Movement (ALARM). The forum was unique in that it demanded both action and accountability on the parts of everyone involved, and everyone agreed to be measured against a list of promises the following year. The day of reckoning has arrived, as the forum is set to take place in Harlem next month.
With regard to the direction of black America, the debate seems both perpetually engaging and consistently volatile. It is further complicated by the famous black guy in the Oval Office, President Barack Obama. Some seem to feel that having a black president eliminates the need for progressive black leadership. But after having two years of a black president who won't even say the words "black man" or "black woman" in public (at least not since the Henry Louis Gates debacle in 2009), we are learning that black leadership is needed more than ever before. The millions of African Americans who loyally support Obama are standing knee-deep in double-digit unemployment rates, massive home foreclosures, a persistent wealth gap, bankruptcy, mass incarceration, unaddressed racial discrimination in the workplace and failed inner city schools. All the while, the black community is determined not to disturb the president as he does favors for other constituencies who've threatened to abandon his administration.
An obvious outsider to the Measuring the Movement forum is Tavis Smiley, who's been at odds with Sharpton and President Obama for the last three years. Cornel West (a close friend of Smiley's) likely won't attend either, and I am not even sure about Rev. Jesse Jackson. This is unfortunate, given that it makes no sense that black American leadership has been divided by a president who has made it abundantly clear that he has little interest in targeting the black community for any form of specific advocacy or support. In their nearly unanimous conclusion that Obama is the best that Washington has to offer, black America must also understand that Washington never has offered us very much. Keeping in sync with their loyalties toward President Obama, it seems that Sharpton, Jealous and Morial can still find a way to reconcile with Smiley, Jackson and West.

By pulling together the most progressive and respected minds in the African American community, it might be possible to produce an agenda that truly reflects the best that black leadership has to offer. But in order for the healing to occur, Smiley and company would have to express a greater degree of empathy toward those in the black community who hold President Obama in high regard. In my weekly on-air conversations with Sharpton, we've often debated the merits of the Obama Administration, and by agreeing to disagree on key points, Sharpton seems open-minded toward those who disagree with the president. In a fundamental sense, we cannot allow the Obama Administration's massive political power to divide and conquer black America by rewarding one group over another as a function of their individual loyalties.
In politics, they say that in order to be effective, you must govern from the center. Well, the same thing might be true for black leadership. As a community, we must ask ourselves just how much of our future we are leveraging in exchange for a few years of Obama power in the White House. The long-term sustainability of genuine black advocacy is far more important than nearly any other mechanism for our community's advancement. Thus far, Obama's tangible impact on the state of black America has been minimal, so the millions of African Americans who are suffering must find alternative paths for personal peace, security and social liberation. The leaders at the Measuring the Movement forum are among our greatest hopes as it stands, so it is important that they find a way to work together.

Calling all HuffPost superfans!
Sign up for membership to become a founding member and help shape HuffPost's next chapter