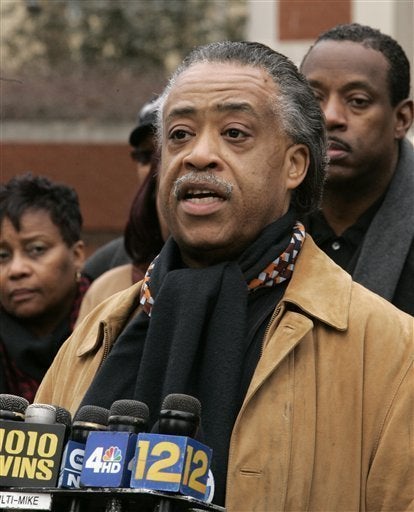 The Rev. Al Sharpton is backing Barack Obama, but he's made the strategic decision to keep his support quiet.
That's the message Sharpton delivered to his flock last Saturday as he boasted of talking to Obama "two or three times a week" - and insisted the Democratic front-runner knows the rev is in his camp.
"I said, 'I'm gonna do whatever I gotta do to help you. Hillary Clinton has never done nothing for us,'" said Sharpton, recounting a conversation with Obama for his followers at his group's weekly rally.
Popular in the Community