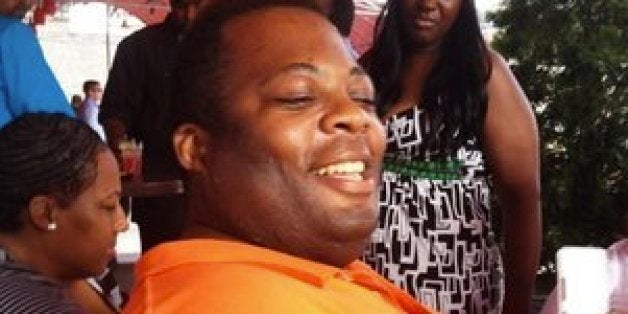 Sharrif Wilson, who spent over half his life behind bars for three murders he didn't commit, died on Saturday, only 11 months after being exonerated.
The 38-year-old Harlem resident was pronounced dead at Manhattan's Mount Sinai hospital at 10:59 p.m. Saturday, the New York Daily News reported. Wilson, who had been hospitalized since the end of December, suffered from acute respiratory distress syndrome.
His lawyer, Adam Perlmutter, told The Huffington Post that Wilson's death is a "terrible tragedy," and that Wilson's health problems were due in part to the nearly 22 years he spent wrongfully imprisoned.
"He was a healthy 15-year-old boy when he went into prison, and he emerged obese and unhealthy," Perlmutter said.
Wilson and a friend, Antonio Yarbough, were convicted in the 1992 murders of Yarbough's mother, sister and cousin in a Coney Island housing project. Both Yarbough's sister and his cousin were 12 years old.
Wilson, then 15 years old, confessed to the murders and implicated Yarbough in exchange for a lighter sentence. But in 2005, Wilson wrote a letter recanting his confession, saying that police had coerced him into it. He also apologized to Yarbough for implicating him in the killings.
Additionally, DNA evidence found on the body of Yarbough's mother matched the DNA found on another murder victim, Magdalia Ruiz, who was killed in 1999 while Wilson and Yarbough were still in prison.
This past February, in his second month in office, Brooklyn District Attorney Kenneth Thompson agreed that the two men should be exonerated, and they were released.
"I find it heartbreaking that a boy could serve 22 years for a crime he didn't commit, and finally come home and only have 11 months to spend with his family," Yarbough said after Wilson's death this weekend, in a statement released by his attorney, Zachary Margulis-Ohnuma.
"My heart goes out to his mother Gloria and his sisters," Yarbough continued. "I would ask for everyone to pray for them. It's sad to have to go through what he went through. My heart breaks for his mother who lost her son not once, but twice."
Margulis-Ohnuma added that Yarbough has "every reason to be bitter" toward Wilson, but that his "reaction is one of forgiveness."
Margulis-Ohnuma also said that Wilson's death "proves that the mechanism to compensate people harmed by the government is totally inadequate."
"His estate will collect, but it's too late for Sharrif," he said. "He's dead."
Like Yarbough, Wilson had filed a notice of claim to sue the city and state over their wrongful convictions. Perlmutter told HuffPost that Wilson's family -- whom he described as "in shock" -- intend to pursue the litigation.
"But for right now," he added, "we're going to focus on Sharrif's funeral and memorial service. We will take this process one day at a time."
The exonerations of Wilson and Yarbough marked the beginning of a concerted effort by Thompson's office to re-examine dozens of murder cases prosecuted by his predecessor, Charles Hynes, during the 1980s and 1990s, when there were record levels of violent crime in the city.
"The sudden passing of Sharrif Wilson, after being out of prison for less than a year, underscores our obligation as a nation to correct miscarriages of justice and to do so as quickly as possible," Thompson told HuffPost in a statement Monday. "May he rest in peace and my deepest condolences go to his family."
Popular in the Community