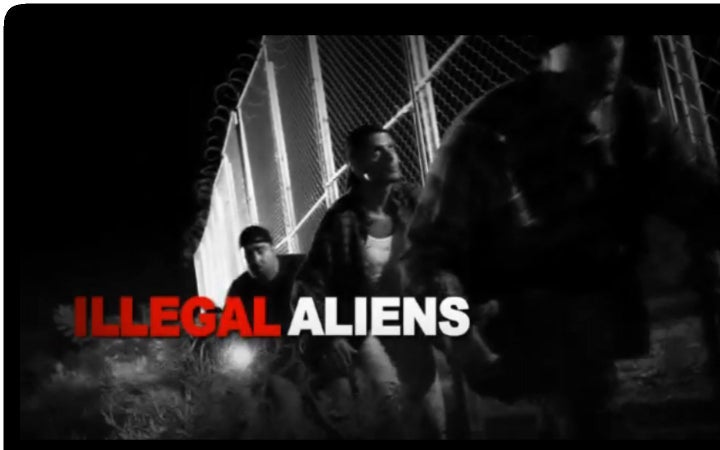 Sharron Angle's latest ad, a black and white spot that seeks to highlight an already deflated love affair between Democrat Harry Reid and illegal immigrants, serves the perceptible purpose of hammering a wedge between white Nevadans and the "scary" brown people supposedly hell-bent on stealing their livelihoods.
"Harry Reid voted to give special tax breaks to illegal aliens," the ad reads, over a shot of three brown people slinking by a chain link fence.
"And Harry Reid voted to give Social Security benefits to illegals, even for the time they were here illegally."
The ad doesn't stop there:
"And now Harry Reid is fighting for a program that would give preferred college tuition rates to none other than illegal aliens, using your money to pay for it," the ad continues, using a clear juxtaposition between Hispanic youths and a group of jubilant, white graduates.
This ad, however, includes Reid's recent pursuing of the DREAM Act as an addendum to the defense reauthorization bill last month.
Andrea Nill at Wonk Room explains the DREAM fallacy present in the ad:
The DREAM Act wouldn't give undocumented students special tuition rates, but it would eliminate a federal provision that penalizes states that provide in-state tuition without regard to immigration status. Angle's ad doesn't mention that it would also allow certain undocumented immigrant youth who were brought to the U.S. by their parents at a young age to eventually obtain legal permanent status by enlisting in the military or attending a university. A June 2010 national poll of 1,008 adults revealed that 70 percent of voters support the DREAM Act, across party lines.
As Adam Serwer writes at the Washington Post:
The ad's message is pretty straightforward: Reid wants to take the opportunity for a college education away from white Nevadans, who deserve it, and give it to a bunch of Latino illegal immigrant criminals. Given the current political climate, with most Americans supporting restrictive immigration laws targeted at Latinos like Arizona's SB 1070, it's probably to Reid's advantage to keep focusing on Angle's extremism rather than attacking her for flagrant race-baiting. But that doesn't make it any less reprehensible.
And, in case Sharron Angle's commercial needed an additional criticism, Wonk Room now points out that Sen. David Vitter (R-La.) used the exact same picture of looming Latino men in one of his ads.
Calling all HuffPost superfans!
Sign up for membership to become a founding member and help shape HuffPost's next chapter