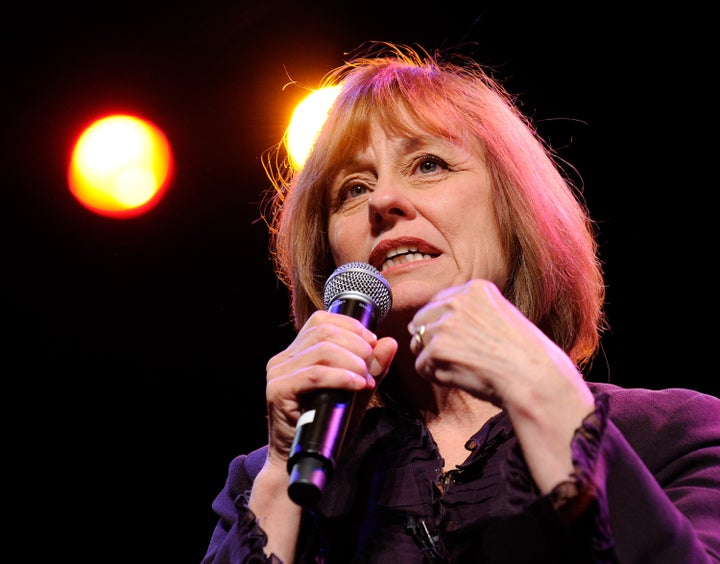 During a recent trip to New Hampshire to promote a new conservative religious film, Nevada Republican Sharron Angle characterized Senate Majority Leader Harry Reid as "public enemy number one," the Concord Monitor reports.
According to the local outlet, Angle described herself as a "fighter and warrior" in speaking out against her former Senate race rival and in discussing her positions on various issues.
The Nashua Telegraph reports that the Tea Party darling also addressed an icy and complicated relationship she developed with the press over the course of her campaign:
Nevada Republican Sharron Angle sure was unhappy, but admitted the flap over her ducking the press in the waning weeks didn't cost her a U.S. Senate seat to Senate Minority Leader Harry Reid last November.

"I'm pleased to say it wasn't a decisive factor, because it got blown way out of proportion,'' Angle said.
Despite Angle's loss in what shaped up to be an extremely contentious race, the Union Leader reports that the former candidate suggested the nature of the contest only motivated her to push harder. "The Founding Fathers envisioned a citizen government and a rough and tumble arena where you challenge in the public square the other's opinions," she reportedly said.
As for any political ambitions Angle may have for running for office in the next election cycle, according to the Leader:
Angle left the door open to another run for federal office, but said she is not running for President, even if her tour takes her to Iowa, New Hampshire, South Carolina and her home state of Nevada: the states with the first four presidential nominating events.

Angle made the trip to New Hampshire for the premiere of The Genesis Code, a film that reportedly advocates for teaching creationism in public schools and enacting severe restrictions on abortion.
"Why can't we present both theories to our children and let them choose?" said Angle, according to the Monitor. She reportedly noted that when she was a teacher, she instructed children on creationism as well as evolution.
Popular in the Community