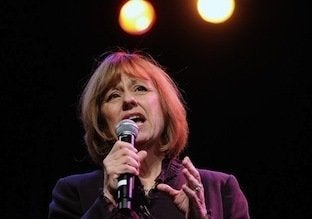 Several years ago, in the wake of Hurricane Katrina, Republican Senate candidate Sharron Angle said that she would have voted against emergency legislation designed to bring financial assistance to victims of the disaster.
"I think government needs to live within its means," explained the Tea Party-backed hopeful during an interview with conservative radio station KLAV. "I would like to go and join my voice with Mike Pence and others, who when the $62 billion came out to be spent on Katrina relief, he said wait a minute, I'm voting no, and the reason is because I want to know where it's going, what it's going to be spent on, and who's going to be spending it. So I'd like to join my voice there."
Except, Pence cast a vote in favor of the relief package, which not only passed in the House, but also was approved unanimously in the Senate, at the time, under control of a fifty-five seat Republican majority.
Meanwhile, the campaign of Senate Majority Leader Harry Reid, who Angle is vying to unseat, was quick to take aim at the conservative contender over the remarks.
"Sharron Angle's extreme agenda includes a deplorable indifference to the human suffering in the Gulf -- both back during Hurricane Katrina and extending through today as she stands up for BP and the big oil companies," said Kelly Steele, campaign spokesman for the four-term incumbent. "While every single US Senator agreed to set partisan differences aside and support emergency aid to the victims of that horrific tragedy, Sharron Angle is so extreme she would have stood alone on the floor of the US Senate and, on behalf of all Nevadans, opposed relief to alleviate the massive human suffering following hurricane Katrina."
LISTEN: Sharron Angle In 2005: : I Would Have Voted 'No' On Katrina Relief Funds
Popular in the Community