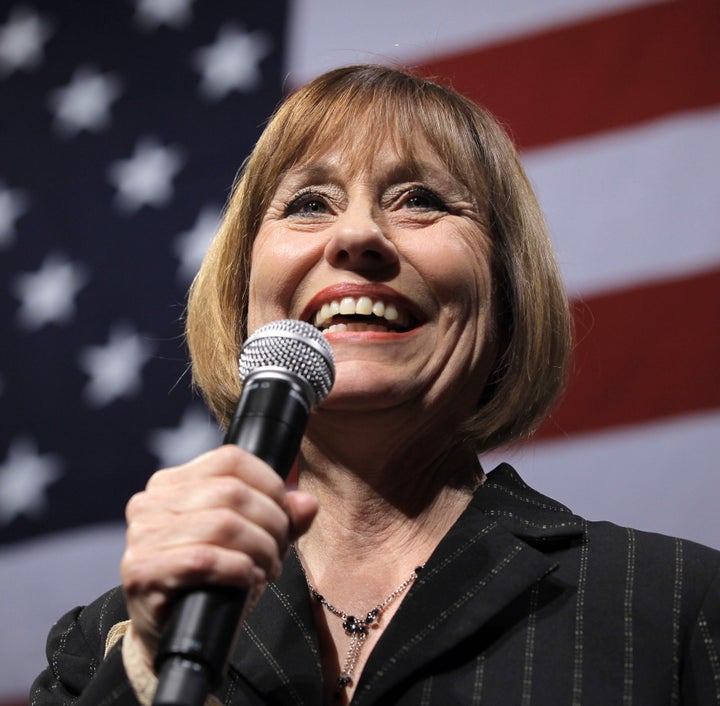 Many were quick to play down failed Nevada GOP Senate candidate Sharron Angle's recent trip to Iowa as a simple journey to partake in a red carpet screening of a Christian conservative film, and not a precursor to potential presidential run, but apparently Sharron Angle wasn't one of them.
Asked if she was planning a run for the White House, Angle, who lost to Senate Majority Leader Harry Reid in a tightly contested race in November, appeared unwilling to close any doors.
"I'll just say I have lots of options for the future, and I'm investigating all my options," Angle responded, according to the Des Moines Register, before asking the organizers to "Please, just invite me back."
Whatever ulterior motives there may or may not have been behind her trip to Iowa, Angle was scheduled to head to the Hawkeye State to attend the premiere of "The Genesis Code," put on by the Iowa Christian Alliance Education Fund and the Patriots Fund. The movie's socially conservative message seems to fit nicely with Angle's one-time campaign platform. It also stars former Tennessee Republican senator and 2008 presidential hopeful Fred Thompson, as well as Academy Award winners Ernest Borgnine and Louise Fletcher.
Popular in the Community