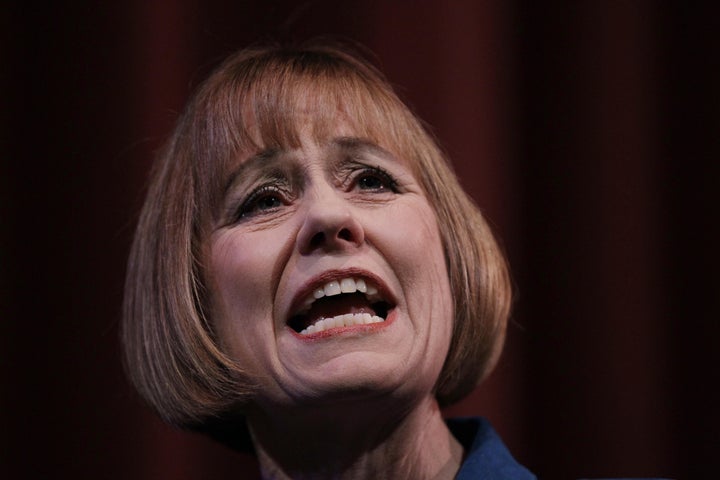 Tibi Ellis, chairwoman of the Nevada Republican Hispanic Caucus and Sharron Angle spokeswoman, recently aired a personal beef she had with an anti-illegal immigration ad released by the GOP Senate candidate earlier this month.
The ad at issue was a contested attack against Sen. Harry Reid that called the Senate Majority Leader "the best friend an illegal alien ever had," due to his opposition to Arizona's tough new immigration law. The spot also appeared to connect illegal immigration to Nevada's skyrocketing unemployment and concerns over the personal safety of Nevadans.
Ellis voiced her opposition to the commercial over the radio on Monday.
"I condemned this type of propaganda, no matter who is running them, where they blame Mexicans as the only problem and where they attack them as the only source of illegal immigration," Ellis told 1060 AM host Edwin Saldarriaga. "I don't agree with that."
Ellis stressed to Saldarriaga that she was not representing Angle during the interview. Ellis, however, has served as a spokeswoman for Angle, according to an interview she gave to Texas GOP Vote, in which she recounted a campaign trip she took with Angle to Denton, Texas.
Reid's campaign responded to the apparent internal turmoil in Angle's campaign, telling the Las Vegas Sun:
"Sharron Angle's extreme hostility toward Hispanic Nevadans is so blatant and so striking that not even her own campaign surrogates can avoid denouncing her shameless efforts to play on voters' worst fears with her thoroughly-debunked lies about immigration."
Calling all HuffPost superfans!
Sign up for membership to become a founding member and help shape HuffPost's next chapter