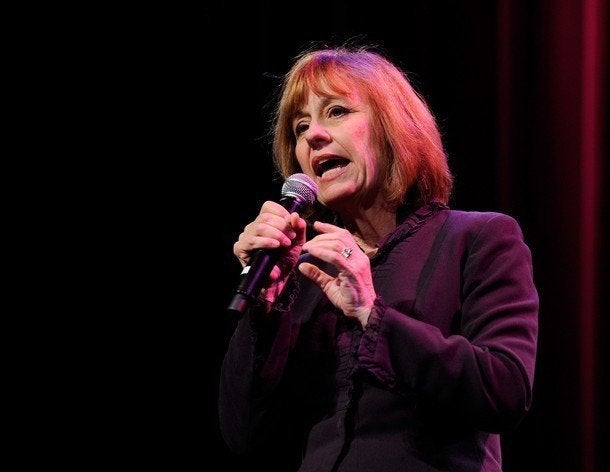 Tea Party-backed candidate Sharron Angle seems to be stirring fear within the GOP in her campaign to unseat Senate Majority Leader Harry Reid.
Before Angle secured the Republican nomination to take on the ranking Democrat, it seemed likely that Nevada's Senate seat would flip red come November.
Now, however, as Angle continues down a rocky road in her electoral quest, some Republicans appear to be skeptical that the conservative contender has the ability to come out on top.
Senate Republicans quietly acknowledge that Angle's controversial views on some issues remain a political liability. But the former Nevada Assemblywoman's larger problems are a progression of unforced errors stemming from a lack of campaign experience and an amateurish staff incapable of offering her the necessary guidance....

Republicans are reluctant to openly criticize Angle, not wanting to cause their nominee more problems. The most recent polling shows Reid ahead in his bid for a fifth term for the first time this campaign cycle. But privately, they concede Angle could lose if she doesn't learn campaign discipline and overhaul her core team to include advisers with experience running a top-tier, statewide race.
And Republicans back in Angle's home state have been equally critical of her campaign thus far.
"Sharron's first six weeks have been atrocious," said Danny Tarkanian, who was defeated in Nevada's GOP Senate primary. "I think she would admit to that."
Tarkanian noted that "there is a lot of time" between now and the election; however, the one-time Senate hopeful is hardly the first Nevada Republican to offer such a blunt criticism.
Before endorsing Angle in her election fight, former Nevada Congresswoman Barbara Vucanovich warned the Tea Party darling, "You're scaring the bejesus out of everybody."
Republican Reno Mayor Bob Cashell, who backed Angle's GOP primary opponent, Sue Lowden, settled on endorsing Reid in the state's general election match-up. "Our state [would] suffer and we would never get anything done," Cashell said of the prospect of Angle being elected.
Last week, Texas Sen. John Cornyn, who chairs the National Republican Senatorial Committee, described Angle's campaign as "a work in progress" and it seems that the conservative hopeful might even agree with the Republican leader's assessment.
Angle discussed the ongoing transformation her campaign is undergoing from the primary to general election season in an hour-long interview with the Las Vegas Review Journal editorial board over the weekend. She explained, "Understand, the rhetoric of a primary is a little different because obviously your audience is a little different so you're going to say things in a little more guarded way when you get into a general election precisely since your opponent is looking to cut up your words."
REAL LIFE. REAL NEWS. REAL VOICES.
Help us tell more of the stories that matter from voices that too often remain unheard.