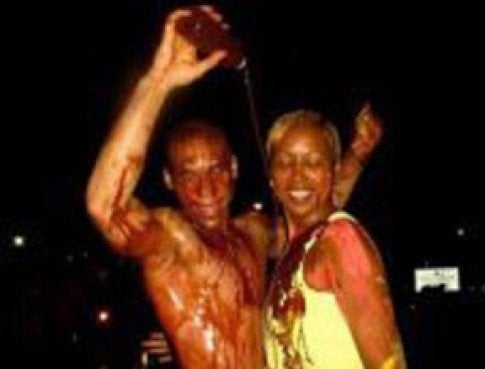 The photo showed Sharron Smalls, of New York's Jane Addams High School, next to a topless man as he pours a dark liquid substance over her. Students passed a copy of the photo around school last week.
Smalls is already under fire for allegations of credit padding. A New York City Department of Education probe is looking into whether she gave students credits for classes they didn't take.
"They put me in cosmetology because we don't have chemistry," 16-year-old senior Clarissa Williams told The New York Times.
The scandal has outraged students, many of whom may not graduate due to lack of credits.
Popular in the Community