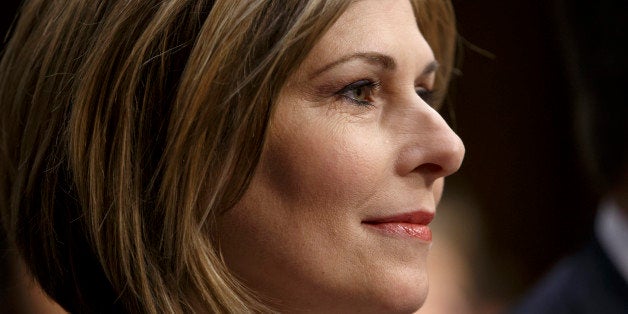 Sharyl Attkisson is getting her own Sunday show.
The former CBS News correspondent, who resigned from the network last year, will host a new, 30-minute Sunday morning national news program based in Washington, D.C., Sinclair Broadcast Group Inc. announced in a press release Wednesday. The show will air on the company's ABC, NBC, CBS and FOX affiliates. Sinclair said the journalist will come on board in June, but the show will likely not debut until next fall.
"We are excited to have Sharyl on board as we launch this group-wide news program," vice president of news for Sinclair Television Group Scott Livingston said in the press release. "Our goal is to provide the context and perspective on major issues impacting our viewers. Sharyl has a proven track record of exposing the truth behind stories that other news organizations shy away from. I admire Sharyl's determination and passion to seek the truth."
The show, Sinclair announced, will mix both investigative and political journalism. It will also focus on "accountability." In 2013, Attkisson alleged that both her personal and professional computers had been hacked by the U.S. government for more than two years during her time reporting on the Benghazi attack.
Popular in the Community