Whether or not one committed the crime, when one is released from prison the community often fosters their own reality of that person. It goes without saying that reintegration back into a society once familiar proves to be challenging and unwelcoming. In the small southwestern town of Kisii, Kenya is a man who uses the power of social media to highlight the successes and goals of said people. Its individuals such as these that we at The Pollination Project provide seed grants to get their work off the ground. This week we are happy to fund seven projects from around the globe that are shattering stereotypes, from the supposed benefits of animal testing to the idea that nothing good comes from social media.
Please help us in congratulating our seven recent recipients!
Michael Maua, School Library for Information Literacy, Kilifi, Kenya. Teacher-librarians are trained in delivering literacy curriculum to primary schools alongside creating organization strategies.
Louise Owen, For Life On Earth, London, United Kingdom. A science-based campaign serves animals and humans alike through recent studies rooted in the failure of using animals as test subjects.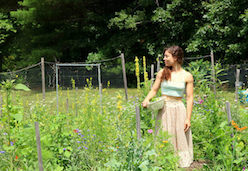 Tawanda Mutukwa and Jefrey Matenje, Hurukuro: Agrilinks Project, Harare, Zimbabwe. Farmers and youth are afforded training opportunities alongside access to information via mobile technology to best promote entrepreneurial skills and environmental conservation.
Janeth Omary Marusu and Marko Shayo, Food Gardening for Hunger Reduction, Kondoa, Tanzania. Permanent water flows are identified, allowing communities to allocate and utilize them for irrigation to improve food availability and reduce hunger.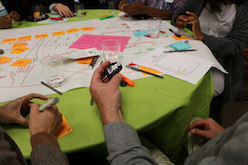 Belinda Liu and Lisa Franzetta, HiveQuest, California, USA. Online learning and social networking are bridged to create an interactive and educational platform covering topics of veganism to wellness-based living.
Essau Elly Okello, WOES: Walking on Egg Shells, Kisii, Kenya. Progressive re-integration of prisoners is addressed through blogging and social media platforms that highlight individualized skills, talents and employment opportunities.
Do you or someone you know have a project in mind to help bring compassionate justice to all things across the globe? We accept grant applications every day of the year! We are humbled learning about others' visions and what they are doing to spread peace and sustainability... One seed grant at a time.
REAL LIFE. REAL NEWS. REAL VOICES.
Help us tell more of the stories that matter from voices that too often remain unheard.