We have less than a week to help them stay in this country. Have you taken Action?
Since September of this year, over 11,468 people have lost their DACA (Deferred Action for Childhood Arrivals) protection. By cancelling DACA, Trump has put 800,000 young people in jeopardy-- at risk of losing their jobs and being deported from the only country they know as home. This is beyond heartbreaking - it's cruel. Passing the bipartisan DREAM Act would protect these young people and the time to do so is NOW. We all have the responsibility to protect the 1,400 more people who will lose their status per day if Congress fails to pass the DREAM Act by the end of the year.
I organized a gathering with Angie Kim, a beneficiary of DACA, whose future depends on passing the DREAM Act, and Carlene Pinto, a national organizer and social justice advocate for immigration and criminal justice reform. Together, we wanted to put a face to this vital issue and uplift the stories of some of the many young people whose lives remain in limbo because of the DREAM Act.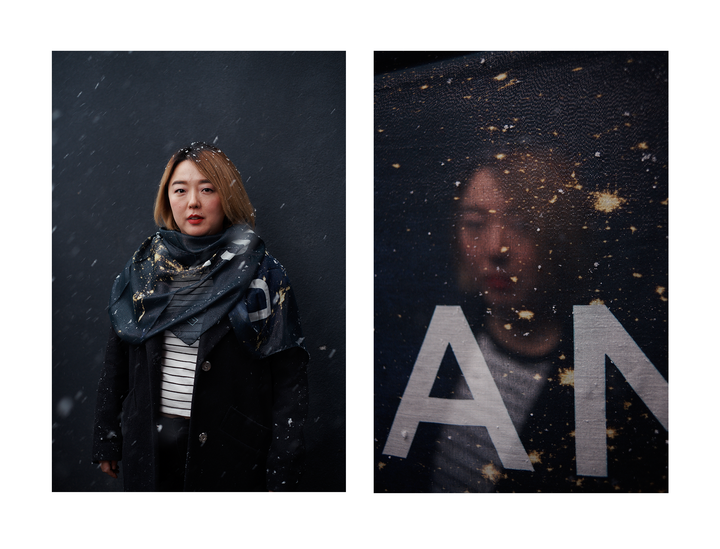 "As an undocumented immigrant, womxn of color, and a DREAMer, I can attest to the fact that this bill will determine the future of 11 million human lives. This bill is not just a policy. This bill is not an amnesty. This bill is about true American values, American history, humanity, and justice. Without a clean DREAM Act, nearly 800,000 young lives will be at risk of deportation and inhumanely be forced to walk away from the only home, the only life they know. In effect, it will also jeopardize the lives of 11 million undocumented families. No human being is illegal and every person deserves a chance to pursuit happiness and foster a better future for their children. Without a clean DREAM Act, My life will be in a limbo and I will be separated from my family." — Angie Kim, 34 Immigrant Rights Activist / Organizer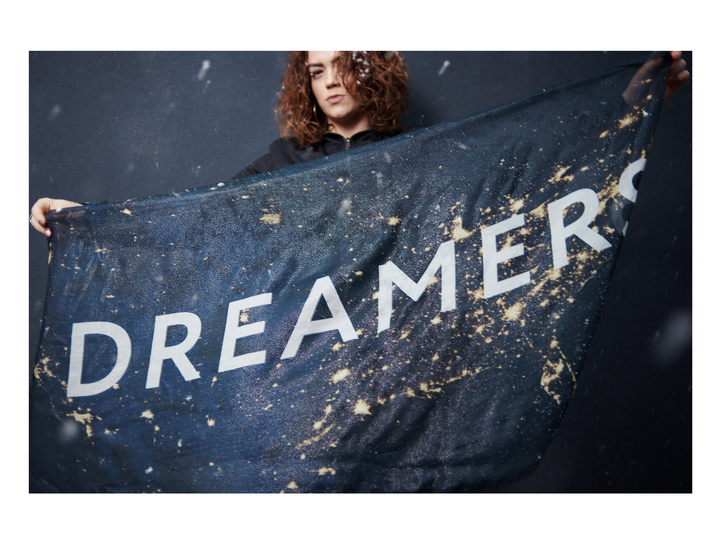 "I am not an organizer by choice, but by necessity. I grew up watching the broken criminal justice system tear families apart and sentence innocent friends to decades behind bars. The immigration system is similarly broken: there are currently eleven million people that are undocumented in our country, by design. Five million are parents of U.S. Citizen children, and almost a million are DREAMers. Congress passing a CLEAN DREAM Act that does not include a compromise to build a border wall or detain and deport more immigrants is the first step toward justice and equity. The next step is addressing intersectionality in how we fight the injustices of the criminal justice system and the immigration system. We need our movements to be intersectional in addressing all those who are vulnerable under this administration: undocumented Afro- Latinos, Black Immigrants, Muslims, Refugees, LGBTQ and gender non-conforming communities. Other programs need our urgent action as well, including Temporary Protected Status (TPS) and the Muslim/ Refugee Ban. The fate of millions rely on YOUR commitment to taking action every-single-day: we ALL must show up and fight for the society we want to live in" — Carlene Pinto, 29 Advocate / Organizer for Immigrant Rights & Criminal Justice Reform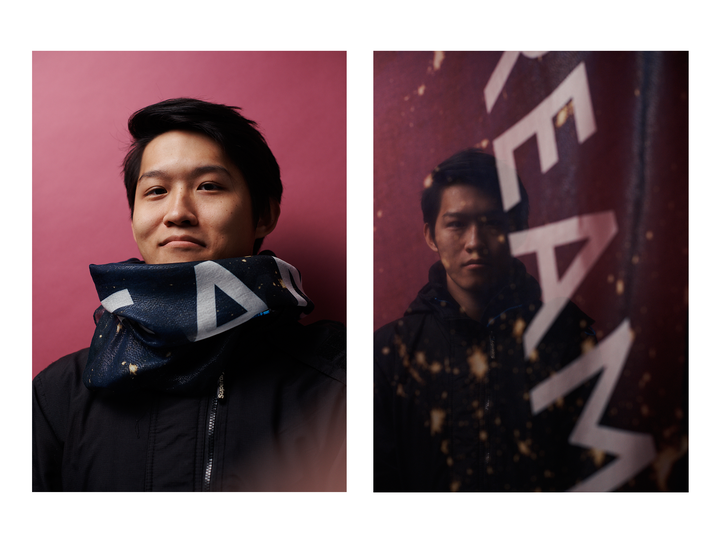 "I came to this country when I was 10 years old. I realized in high school that I was undocumented when I tried to apply for a driver's license and found out I was ineligible. While I was technically eligible for DACA, I was not actually able to apply because I lacked "proper" documentation. There are thousands of DREAMers just like me who need relief because we could not benefit from DACA. For the last 8 years I have not allowed my status to keep me down: everyday I show up, and stand strong to fight for my undocumented friends, my community and myself. We need a DREAM Act NOW!" — Philip Chen, 26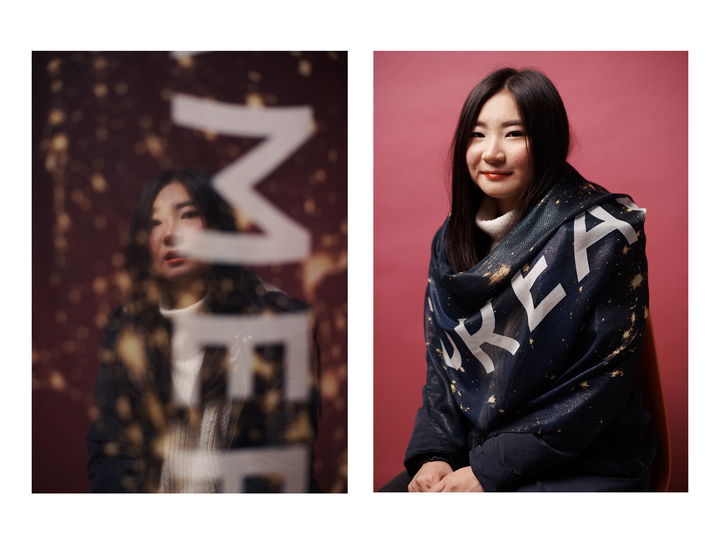 "I came to New York when I was 8 years old seeking a better life. I only became aware of my undocumented status when I was in Junior High. I am now 25 years old and I have been undocumented for 16 years. I have been privileged to qualify for DACA, but many of my peers aren't and many others were too afraid to even apply. Despite my status, I haven't given up on building a life for myself. I fight along side my immigrant community and others being targeted for our basic right to exist as human beings. We all deserve to live our best lives without having a piece of paper defining our worth." — Yoojin, 25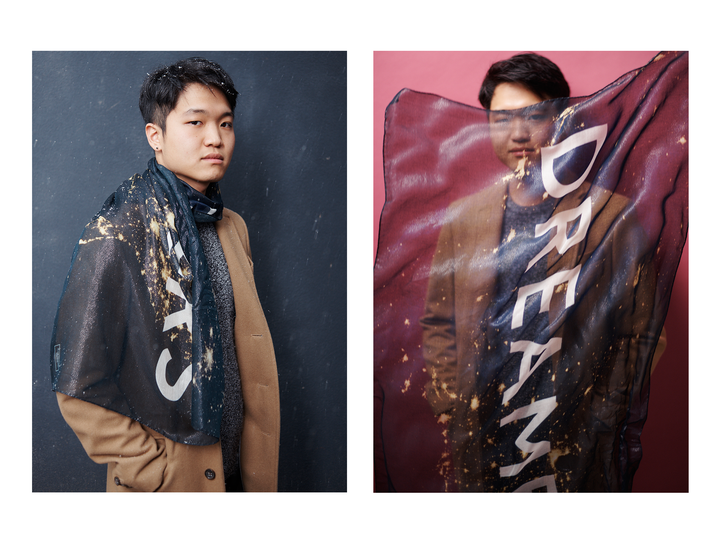 "For most of my life, I have lived in the shadows of being undocumented and only recently was I able to experience the liberties of having a "legitimized" status. Although I was fortunate enough to gain status through my dad's permanent residency application, I strongly reaffirm myself that the fight does not end. My status adjustment reminds me of what is at stake for millions and how urgent passing a CLEAN DREAM Act is. — James, 22, @jeongle94
This is why we worked together in creating this scarf as the next Slow Factory release and creating a campaign around it featuring real people with real stories. Whether you purchase this scarf to help fund the efforts to provide legal defense for these people or simply share these images and stories on your Instagram, it's important that we don't forget about what's happening in government, even during the holidays.
Supporting the below organizations can help move this issue in a positive way: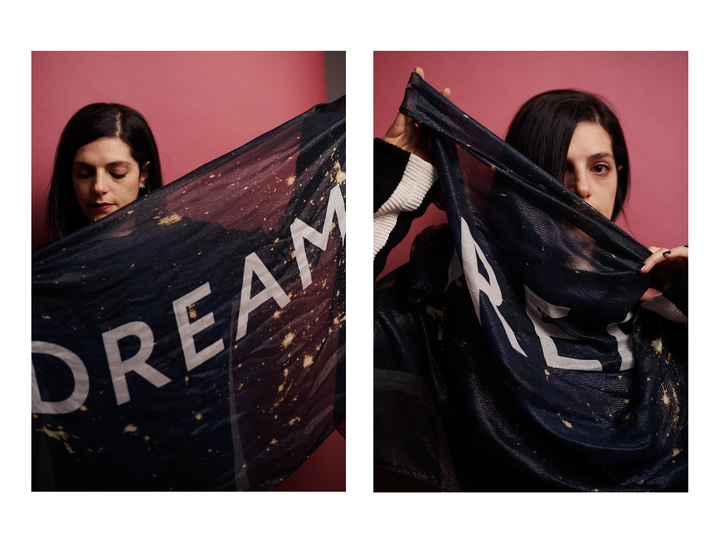 ATLAS DIY
Atlas: DIY works with immigrant youth to unlock access to legal services, learning opportunities, and leadership development, in a space owned, run and governed by the youth themselves.
http://www.atlasdiy.org/
CUNY DREAMers
A network of support through outreach, commitment, and passion, we aim to motivate and give undocumented students the tools to achieve their goals. We use the power of our stories to transcend the fear of deportation and build a network of support. You can help us further our work!
NYSYLC
The NYSYLC was the first undocumented youth led organization in New York. We work to empower immigrant youth through leadership development, grassroots organizing, educational advancement, and self-expression. Our goal is to give undocumented youth the tools and space to organize and create change in our communities.
Related
Popular in the Community