A Boston educator and pastor is accused of shooting a student who was allegedly selling marijuana as part of the suspect's drug operation.
Rev. Shaun O. Harrison, the dean of students at English High School, was known as a prominent anti-gang activist on campus, according to The Boston Globe. But police say he was leading a double life, and the 17-year-old student who survived the execution-style shooting identified Harrison as the man who fired the shot on Tuesday.
Harrison, 55, was arraigned on a slew of charges Thursday afternoon, including assault with intent to murder, assault with a dangerous weapon and illegal firearm possession, according to MassLive.
On Tuesday night, Harrison left his home in Roxbury with the victim, CBS Boston reports. They were walking down Magazine Street near Pompeii Street when Harrison allegedly pulled out a handgun, pointed it at the back of the victim's head and fired.
Police say he ran a drug distribution ring and hired the unidentified victim and others to work for him until a dispute led to the shooting. The teen was taken to a nearby hospital where he's expected to survive.
Detectives investigating the shooting went to Harrison's residence, where they encountered three of Harrison's alleged accomplices. The men, all of whom are in their early 20s, were subsequently found to be in possession of guns, marijuana and a police scanner, according to police, who continue to investigate their connection to Harrison's alleged drug enterprise.

The 17-year-old, whom authorities haven't publicly identified, said he sold marijuana for Harrison and had been promised "girls and weed" before Harrison shot him.
Harrison has reportedly been fired from his job and the investigation into his drug ring "remains very active," Suffolk County District Attorney Daniel Conley told MassLive. His bail was set at $750,000, but a judge reduced the amount to $250,000.
Before You Go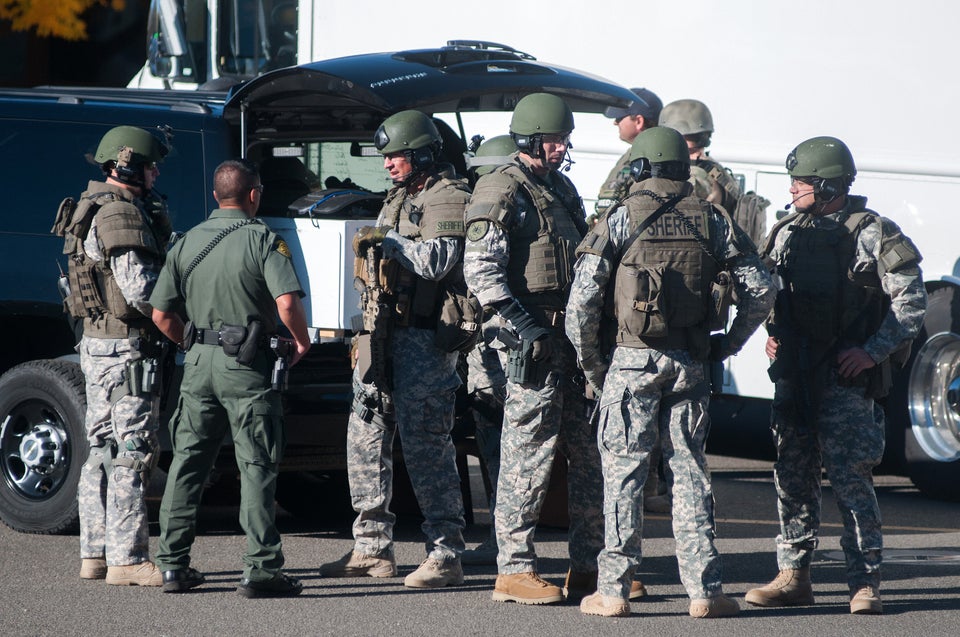 Shootings In America
Popular in the Community