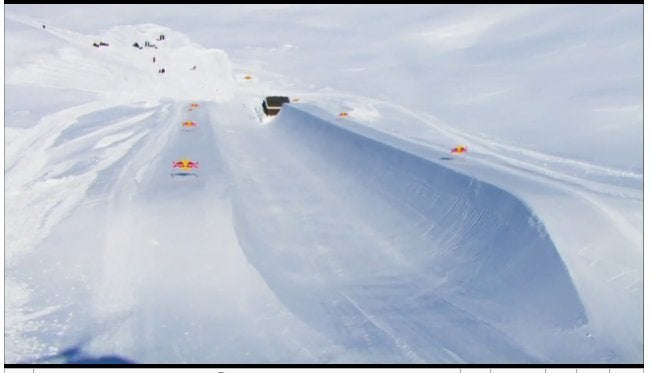 Shaun White's private halfpipe is a massive snowboarding superpipe that was built in late 2009 in Silverton, Colo. by Red Bull, one of his major sponsors.
According to Fourth Place Medal, the "one-of-a-kind" superpipe spans 550 feet and is situated in a 12,000-foot mountain. Shaun White's web site says that the superpipe's construction required "30 heli-bomb dropped avalanches" and "8,000 lbs of steel."
When he first saw it, White thought it looked like a "field of flowers with a tank in the middle of it."
Scroll down to watch a video of the private halfpipe.
Related
Popular in the Community