Snowboarder Shaun White responded on Wednesday to sexual harassment allegations that resurfaced this week ahead of his winning performance in the halfpipe event at the Winter Olympics in Pyeongchang, South Korea.
During a press conference held shortly after the snowboarder won his third career gold medal, White was asked about the allegations, which were first made public in a 2016 lawsuit. In court filings obtained by Deadspin at the time, White's former bandmate, Lena Zawaideh, accused him of having "repeatedly sexually harassed her and forced his authoritarian management style on her for over seven years." The suit was reportedly settled privately last year.
"I'm here to talk about the Olympics, not, you know, gossip," White told reporters on Wednesday of the accusations.
Asked whether he thought the controversy would tarnish his legacy, the 31-year-old said: "I don't think so. I am who I am and proud of who I am. And my friends love me and vouch for me and I think that stands on its own."
Later on Wednesday, White apologized for using the word "gossip," telling NBC's "Today" show that "it was a poor choice of words to describe such a sensitive subject in the world today."
U.S. Snowboarding and Freeskiing event director Nick Alexakos eventually cut off the journalists, telling them the interview should focus on the competition.
"Many years ago, I exchanged texts with a friend who is now using them to craft a bogus lawsuit," he told TMZ in 2016.
According to the lawsuit, White "sent sexually explicit and graphic images to Zawaideh of engorged and erect penises, forced her to watch sexually disturbing videos, including videos sexualizing human fecal matter, and made vulgar sexual remarks to her such as, 'Don't forget to suck his balls!' when commenting on her boyfriend."
She also accused him of grabbing her behind, making an unwanted move to kiss her and touching his penis inside his pants, then trying to make her smell his hands afterward. The suit grew from her original claim that he withheld payment when he fired her.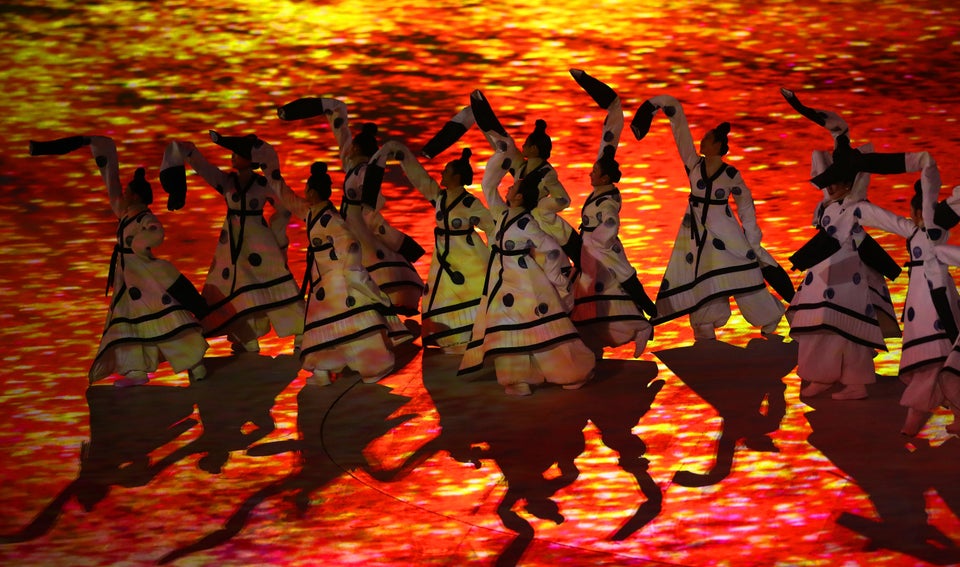 Highlights from 2018 Winter Olympics Opening Ceremony