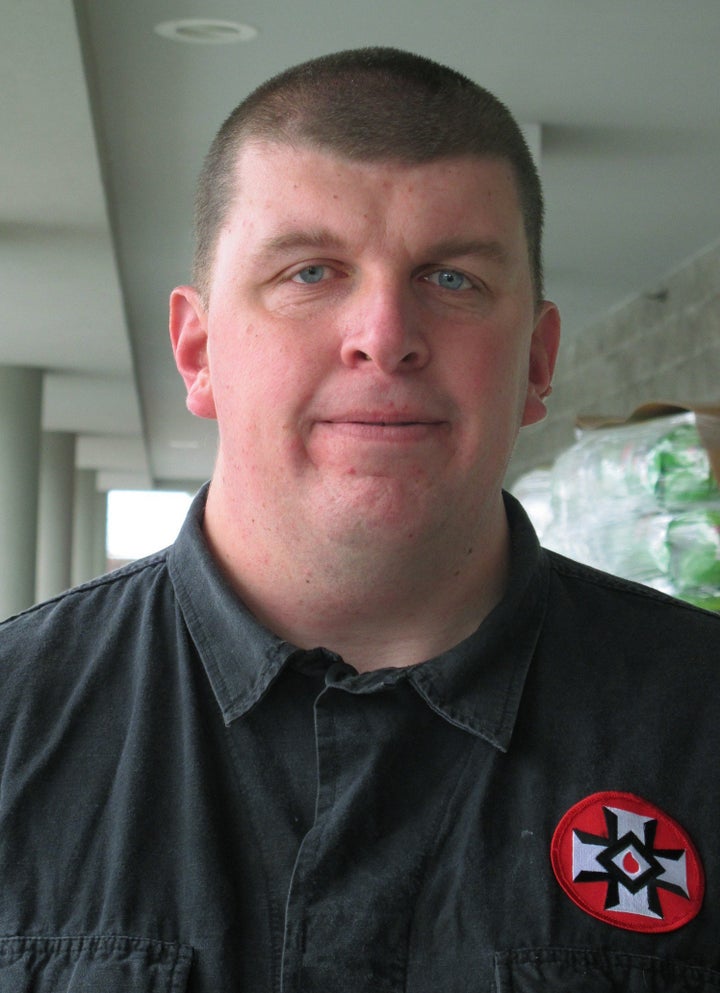 Shaun Winkler, a white supremacist in Idaho running as a Republican for Bonner County sheriff, is defending his recent cross burning ceremony, after having invited members of the media to attend the event last week.
"Mainstream society looks at cross lighting as a symbol of hate, but it predates the Klan by hundreds of years," Winkler told the Bonner County Daily Bee. "We look at it more as a religious symbol."
Winkler went on to claim the ritual has Scottish roots dating back hundreds of years, but his status as a Ku Klux Klan imperial wizard and his candid admissions of racial and religious prejudice suggest that the decision to burn the cross may take inspiration from a more recent and ugly practice.
"Most people don't know that we don't just oppose the Jews and the Negroes," he said, according to the Daily Bee. "We also oppose sexual predators and drugs of any kind."
While Winkler has claimed that he wouldn't allow his personal beliefs to guide the way he would act as sheriff, his position on sexual predators is admittedly more severe.
He has framed his campaign around the message of cracking down on methamphetamine producers and sex offenders, telling people at a candidate forum this week he favors immediate hangings for those convicted of being sexual predators.
Winkler is one of the remaining members of a diminished, but still active, Aryan Nations presence in Idaho. Democratic state Rep. Cherie Buckner-Webb, the first black woman to serve in Idaho's state legislature, faced numerous racist attacks from the KKK and other white supremacist groups during her campaign.
Brenda Hammond of the Bonner County Human Rights Task Force says Winkler's political presence is an embarrassment to the rest of the county.
"It shows the need for the human rights task force has not gone away," she told the Associated Press. "Many of us on the task force have really regretted Bonner County's reputation for harboring racism when the vast majority of us don't think like that."
Voters in Bonner County will head to the polls on Tuesday to cast their ballots.
Popular in the Community