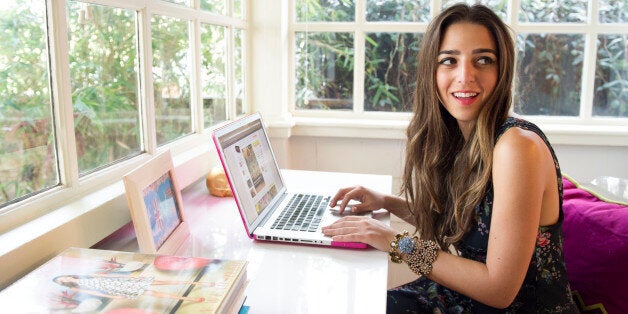 Shauna Miller knows that everyone wants to look good but cannot always afford it. The Los Angeles-based fashionista, entrepreneur, designer and author is the founder of Penny Chic -- a fashion blog featuring looks styled from discount stores within 15 miles of every home in America.
Miller had a windy road to success and had to overcome a lot to realize her dream. She attributes much of her success to visualization, trusting her gut, knowing her limits and learning from rejection.
Her 2013 collection with Walmart, "Penny Chic by Shauna Miller," is currently sold out, and Miller is working on designing the second collection for retail stores nationwide.
She has been featured in Seventeen Magazine, Business Insider, Good Day LA, CNN and Glamour -- just to name a few. The Huffington Post caught up with the eclectic entrepreneur to find out how she paved her own way and left a traditional career path behind.
How did you successfully make your passion your job? It wasn't easy. I graduated from college at the height of the recession, and entry-level jobs in fashion were essentially nonexistent. After a few years trying to "make it work" in other fields, I knew I needed to follow my heart and do something that truly inspired me. I thought about the women across America who were holding together their lives, families and careers during the challenging economic times, and realized I could reach this largely untapped demographic in a way that was fresh and inspirational.
What were you doing before founding Penny Chic? I was living in New York City for the two years prior to Penny Chic and did everything from being a PR assistant, a nanny and even a real estate broker.
In a career that I would suspect bleeds so much into your personal life, how do you keep a healthy work/life balance? I have to laugh because I definitely have not figured that one out perfectly. There are a couple things I've learned though. One, you have to say "no" sometimes and that comes from doing an internal inventory check. When I'm running on no sleep and need to wake up early again the next day, my state of being is not going to be good company for anyone. It goes the other way too. I say no to business opportunities when they're not ideal from the start and get in the way of something I have planned with family and/or friends. I'm starting to put ME first (as cheesy as it sounds) and that's key when trying to have a balance in your life.
Biggest mistake you made when you were first starting off? Investing in a fancy PR firm. I thought in order to get exposure and create awareness, I needed press before anything else. After getting covered in places like CNN, The Huffington Post, and Glamour all on my own, I quickly learned that no one cared about some random blogger when it was pitched through a press release. It had to come from me personally, at least at first. The only thing I could bet on at that time was my story and the mission of trying to turn America's mass retail chains into desirable shopping destinations. No one could make that point come through more authentically than me.
Best piece of professional advice someone has given you? Best piece of personal advice? I live by one mantra: "Thoughts become things." It applies to everything -- both personal and professional. I believe in the idea that your thoughts manifest themselves as a vibration or energy that you give off into the world, and in return, the world gives you things that reflect that same energy. I've always visualized where I wanted the blog to go and how it would get there. From day one, I visualized and wrote a list down of all the ways Penny Chic could turn into a business and over the course of the past three years, each thing on my list has come true -- from having my own clothing line to publishing a book.
You went from blogger to designer -- what advice would you give young professionals who are trying to navigate finding a meaningful career post-college? Be open to whatever comes your way. Even if you're doing something that's not going to be "the" career, you always learn things that inform and enrich your future experiences. Surprisingly enough, I've found that my time as a real estate broker taught me some of the most valuable skills I have. I learned about effective communication, the importance of organization, and -- the big one -- hustling.
Do you run into a lot of snobs in the fashion industry who turn their noses up at your budget-friendly or DIY focus? If so, how do you feel about this? I've met some people who have spent a lot of time in fashion and have had a hard time thinking of it as anything other than couture-centered. But for the most part, I've found that once I get to talk to them and explain the mission behind Penny Chic, they see that it's creative and challenging in all the same ways as any other job in fashion is. They usually end up being really inspired by my approach.
You're an NYU grad who worked at a fashion house in Paris. How did you find your way back to Los Angeles? I spent my junior year studying in Paris and working at Emanuel Ungaro for the latter part of the year. They knew I was going back to the states to finish school, but on my last day, one of the VPs at the time sat me down and tried to make a case for quitting school and staying in Paris to work at Ungaro. He believed that a college degree would be irrelevant for a career in fashion. Suffice to say, my parents made sure I was on the next flight home back to America. When it came to moving back to LA after the two years post college, it was very simple: work and family.
I had already come up with the concept for Penny Chic, but knew I needed a safe, familiar environment to really start the business. I moved in with my parents (back into my childhood room) for two years while I started up the business. Now, three years later, it's become a total family business. I've converted my sister's old room into my office and the living room into a photo studio. My mom has become the full-time photographer for the site and for my upcoming book. My sister (who just moved back into the house) is my legal counselor. My dad is my business advisor and main investor -- and we're working on finding a way to get my brother back to LA from New York City. LA ladies, he's single and handsome!
Did you ever feel pressure to take your career in a more traditional route, or did you always want to break off on your own and do your own thing? Yes, and that pressure came from me more than anyone else. I knew deep down I needed to do something on my own that was totally out of the box, but there was (and is still) something so attractive about having structure and boundaries with work. I teetered back and forth with the idea of a nine to five for the first couple years out of college. I thought that working at a magazine or fashion house seemed really cool, until I couldn't get a job in those industries in New York City. And thank god I didn't, because the failure and rejection led me to think inwards and follow what I knew I wanted to do all along, but didn't feel I could pull off. The great thing about rejection is that you have nothing to lose when you make your next move.
One of your main messages is "you don't have to spend a lot to look fabulous." In this vein, how would you define the following? Style: A woman can look amazing at any price point if she's a smart shopper and not afraid to put her personal stamp on what she wears. At the end of the day, it's all about "owning it."
Beauty: As cheesy as it sounds, beauty truly comes from within. If you have a positive attitude and total confidence, you're as beautiful as they come. But a killer shade of red lipstick can always help, too.
Since you're an expert, we've got to ask...What are the top 5 trends for fall? 1. Tuxedo inspired 2. Chunky knitted sweaters 3. 90s grunge inspired— flannels, beanies, combat boots 4. Micro prints 5. Camo prints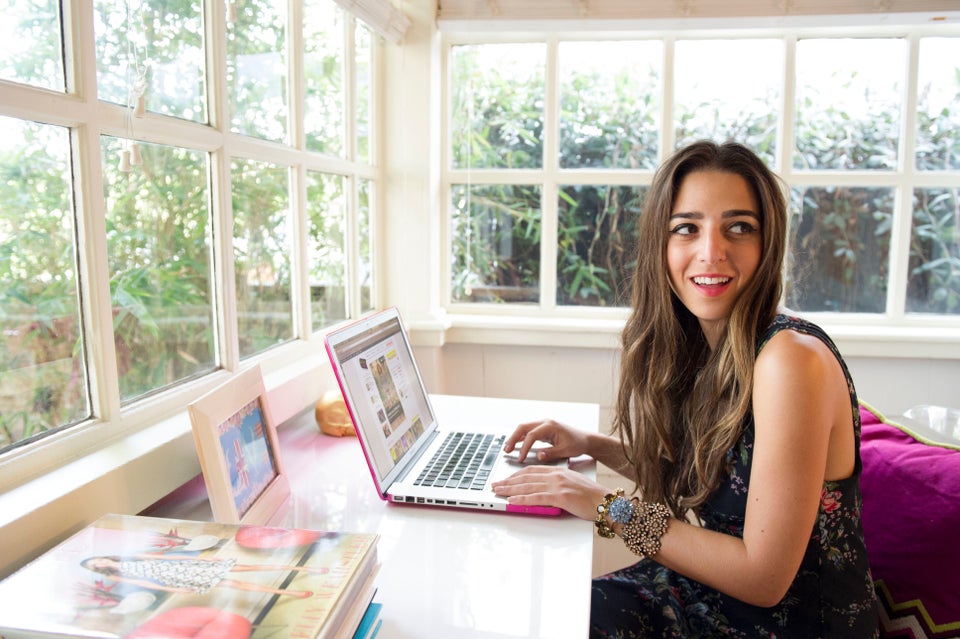 Shauna Miller Of Penny Chic
Popular in the Community