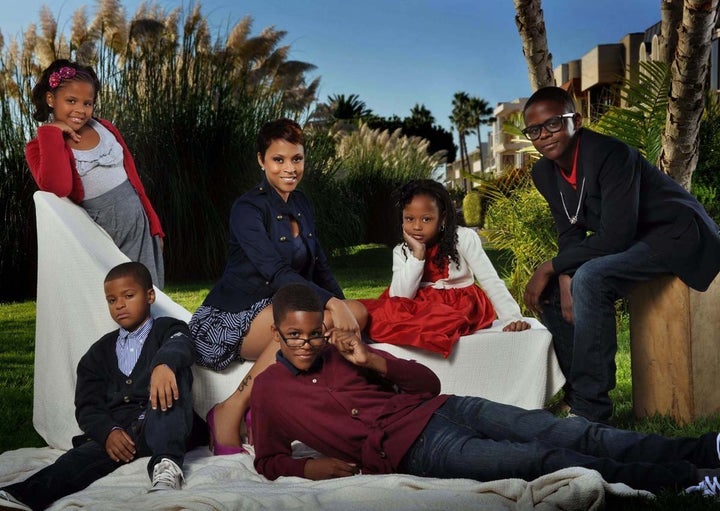 Say what you will about Shaunie O'Neal and her controversial franchise, "Basketball Wives," she'll answer you "for the millionth time" that she isn't the villain. She is just providing the vehicle for women to be who they are, good, bad or ugly.
"It's reality television. It's a platform for all types of women to display themselves how they are," she says. "If you're conservative, that's what you are on TV. If you're wild and loud, that's how you are on TV."
She'll also tell you that while "Basketball Wives" is her most popular work, she's also got a shoe collection, a forthcoming book and five other investments she's working daily to grow.
Their names? Myles, Shareef, Amirah, Shaqir and Me'arah. Shaunie's brood keeps her busy. "My kids have a bigger social calendar than I do," she says, but she manages to keep it together, as she told fellow basketball wife Audrey Griffin last year, with the help of a huge (color-coded) wall calendar, and by keeping these core values close:
DINNER. TOGETHER. NO MATTER WHAT
"Even if one has football practice and I only have four of them at home. One might have soccer, and we have to go back and pick them up when it's over. It's not always set in stone because everyone has different stuff going on, but we do all sit down and have dinner, so we get that family time at some point, every day, regardless," Shaunie says.
Two days a week, Shaunie's mom hosts a Thanksgiving-style family dinner for Shaunie and her five kids, her sister and her two children, her brother and dad. Ambitious, no doubt, "but we know on Sundays and usually Wednesdays, we go to my mom's and we're going to have dinner. Period. It doesn't change, and we have to fit that into our schedules every single week," Shaunie says.
CONTROL WHAT YOU CAN
"If we realized it or not, we all have some type of routine ... and you control it. You know you have to be at work for X amount of hours; what you do before or after, that's the time you take and you control that. You make it what you want it to be or what you have to make it be," Shaunie says, drawing on her experiences as a working single mom and a stay-at-home one.
Prioritizing for her has meant making sure she's there for her kids and sacrificing some things. "There are times where I won't fly and film for the show because I want to be at my kid's fourth-grade science exhibition," she says.
KEEP THINGS IN PERSPECTIVE
Basketball wife or not, being a single mom is tough. Shaunie stays in tune with the many facets of single motherhood, and keeps her kids mindful of those who are less fortunate, taking her children to the Los Angeles Mission to serve meals and to help parents pick out gifts for their kids during the holidays. "It's not just to get that [good] feeling," she says. "It's the right thing to do. And now my kids will just be cleaning out the closet like, 'Okay, when we go down there next week, I've got a bag full of stuff,' and 'I remember so-and-so needed this.' It's become a routine and something that's really familiar in my house," she says.
DON'T SLEEP ON THE CROCK POT
"For single parents, crock pots are your friend," Shaunie says, praising her go-to kitchen accessory and the pot roasts, chilis and whole roasted chickens she's turned out.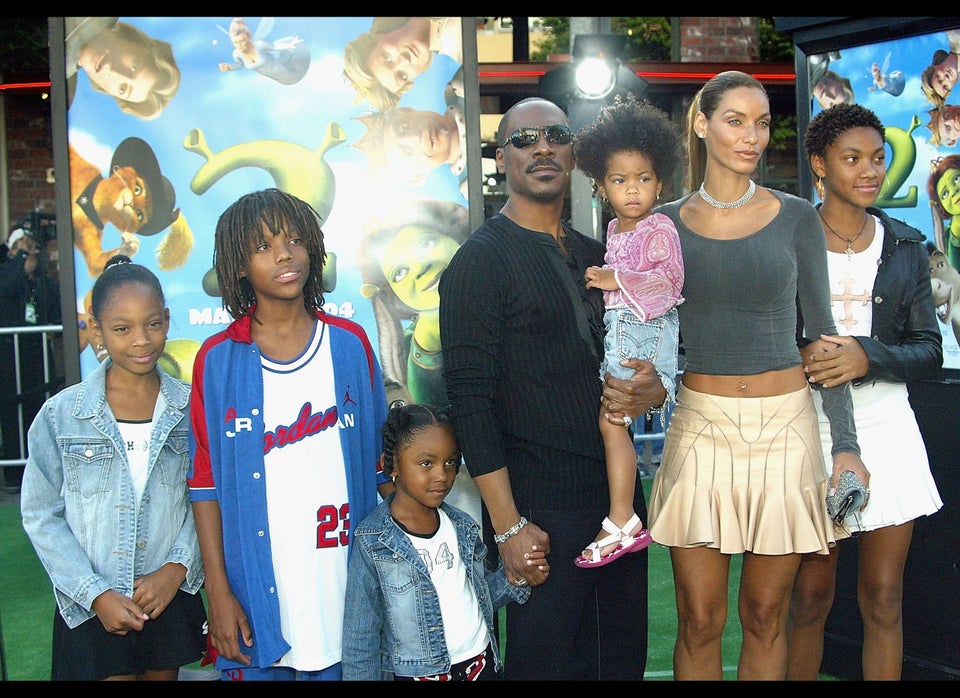 Related on The Huffington Post
Popular in the Community