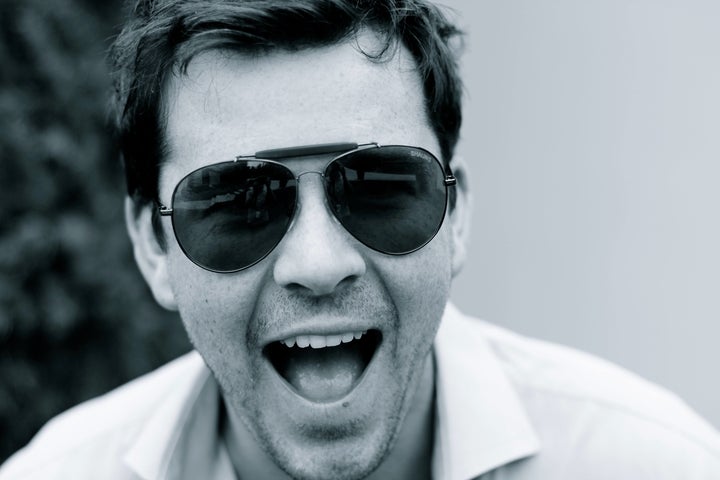 Shaun Paterson wants the world to know that it's possible to be both a man of style as well as a dedicated humanitarian.
"I always thought that my passion for social contribution and community involvement would operate in one sphere and my career would operate in another," he told The Huffington Post. "I was a bit frustrated with having to do one or the other ... so I wanted to create a product for those who enjoy great style and yet still want to have an impact."
The 31-year-old Scotsman is the founder of Shaun's Shades, a chic, California-based eyewear brand that strives to "support, empower and help solve the problem of visual impairment and eliminate blindness." Launched in August, the line gives its customers a unique opportunity: all those who purchase a pair of Shaun's Shades sunglasses also provide a pair of eyeglasses to one of 285 million people around the world who suffer from visual challenges as part of a "buy one, give sight" mission.
Thus far, Paterson's firm has provided about 5,000 pairs of free eyeglasses to disadvantaged patients in Honduras and Ecuador, with locations in Haiti and South Africa also expected to follow suit. "It was amazing to witness people seeing a chart clearly and looking around the room," he said. Though other eyewear companies like Warby Parker have similar efforts in place, the Shaun's Shades team hopes to expand in order to address other ailments, too. "In the field, we've encountered people with cataracts and people suffering from river blindness [or onchocerciasis, a parasitic disease which can cause blindness]. Our model gives us some room to address many of the new challenges that we meet along the way."
Paterson says his own early struggles with vision helped inspire the philanthropic aspects of the new line. "Without my glasses or contacts, I'm basically legally blind," said the Edinburgh, Scotland, transplant, who's been wearing glasses since age 13. "Because I've always had access to eye care, it hasn't impacted my day-to-day life to any great extent ... but [if I hadn't], I might have had to drop out of school, I couldn't play sports or drive a car."
Fortunately, customers who choose a Shaun's Shades design won't have to sacrifice fashion or quality in the name of charity. The unisex line, which ranges in price from $160-$295, features styles that would look equally as slick at a red carpet premiere as they would on a sun-drenched beach. Though he describes the shades as "modern, diverse California cool," Paterson acknowledges the line is also representative of his European heritage. "The fronts are very clean, with a little bit of swagger," he explained. "We wanted to bring a level of elegant European tailoring to them." In addition, each pair is fitted with world-renowned Carl Zeiss lenses, and features a small Braille "S" logo at the left temple.
While providing eyeglasses to patients might seem like a minor and sometimes cosmetic effort, Paterson points to the long-term, immeasurable effects of improved vision on the economy. "It's one of the number one reasons that kids drop out of school," he said. "From a quality of life standpoint, [poor vision] can be pretty brutal. Vision has a great ability to contribute to a region. ... Human capacity can be incredibly sidelined without it."
For more information on Shaun's Shades, click here.

Calling all HuffPost superfans!
Sign up for membership to become a founding member and help shape HuffPost's next chapter