Shaving is just as much a rite of passage for girls as it is for boys. We here at HuffPost Style will never forget the moment we first picked up a razor to shave our legs. Fortunately, we got much better at it and have ended up with fewer nicks. But there's one body part that still gives us pause when it comes hair removal: underarms.
Shaving your armpits requires a bit more finesse due to their hollow shape. It also doesn't help that those hundreds of tiny hairs are all growing in various directions. Waxing or sugaring are effective alternatives to tackle hairy underarms, however both methods can be quite costly and time-consuming.
To help us all get prepared to bare underarms this summer, senior brand manager of Schick Quattro for Women, Jon Jager, shares his seven tips on how to shave your armpits.
Always exfoliate first when shaving any area. Exfoliating will get rid of dead skin cells and allow for a closer shave. A mild exfoliator or your favorite body wash with a washcloth will work.
Shave at night when possible. Shaving can leave skin very sensitive, so apply lotion afterwards and use the night to let the skin recover. In the summer, try to limit your shaving routine to the night before a trip to the beach. Heading into salty ocean water or chlorine when you've just shaved can leave your skin feeling raw and irritated.
The area should be wet, and you should always use a shave gel. The moisture from a lotion, soap or body wash isn't designed to stay on the skin for the duration of a shave. Shave gels contain moisturizing benefits that quickly get moisture into the hair and stay there, reducing the force required to cut through the hair. Additionally, shaving should be your final step before leaving the shower. The warm moisture of a shower makes hairs soft and plump and opens your pores.
Use a razor with a pivoting head and multiple blades to give you a smooth, close shave. This rubber handle razor allows for better gripability and following the contours of a women's body.
In hard-to-reach areas, women tend to run the blade over their skin too much, and repeated shaving of the same area of skin is a major cause of skin irritation and razor burn. A simple solution is using a rich, dense shaving gel which can be clearly seen on the skin, allowing for easy tracking of the shaved area.
In places where hair grows in different directions, such as underarms and the bikini area, try pulling the skin slightly, making it more taut and easier to shave. Then work upwards or downwards to avoid razor burn.
Don't be thrifty! Discard shaving blades after four or five uses to avoid ingrown hairs and shaving with a blunt blade.
Less time spent shaving means more time for these beauty treatments: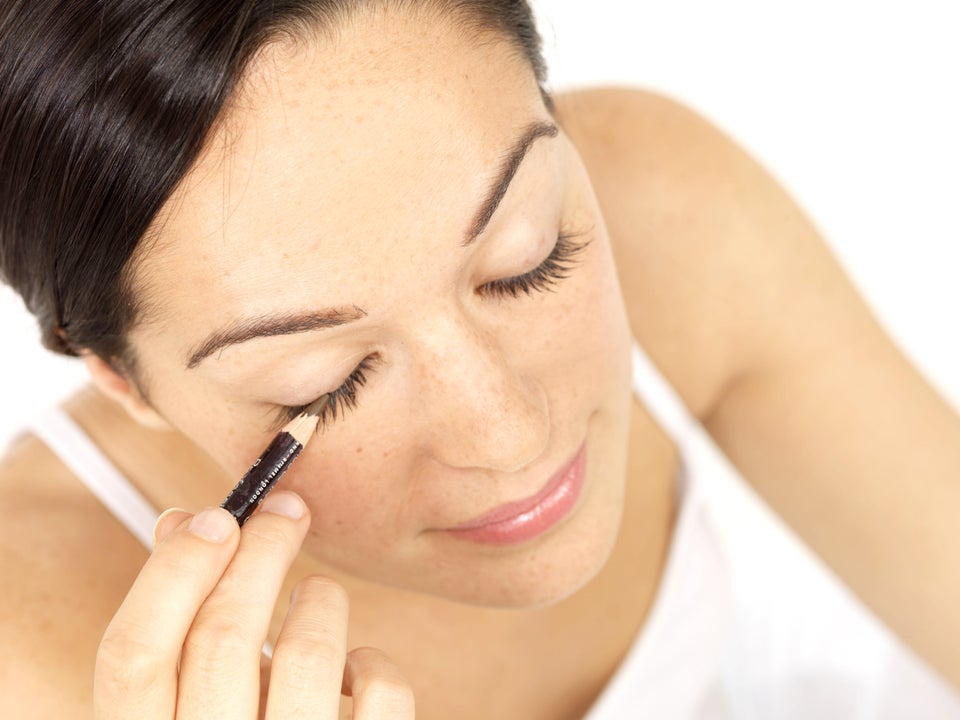 Want more HuffPost Style beauty content? Check us out on Twitter, Facebook, Tumblr, Pinterest and Instagram at @HuffPostBeauty. (For everything else check out our main HuffPost Style Twitter, Tumblr, Pinterest and Instagram @HuffPostStyle.) --- Do you have a beauty story idea or tip? Email us at beautytips@huffingtonpost.com. (PR pitches sent to this address will be ignored.)