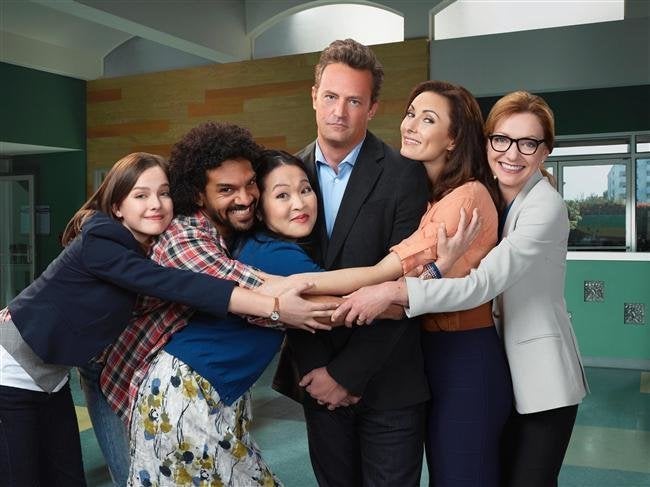 Shaw Media is trying to get back in the game after its so-so year, and with several new buzzworthy dramas debuting on Global TV this fall, the network has announced loudly that it is ready to play. Hard.
Global is hoping "Last Resort," the latest offering from executive producer Shawn Ryan ("The Shield"), will perform better than "The Chicago Code" did -- and hopefully Canadian Scott Speedman ("Felicity") will help. But considering how awesome "TCC" was, yet it was still cancelled, I'm a little worried for the fate of "Last Resort."
Speaking of awesome and "The Shield," Michael Chiklis, along with Dennis Quaid, headline "Vegas," which takes place in the 1960s. The other must-see is "Elementary," a modern take on the adventures of Sherlock Holmes and Watson -- this time played by Jonny Lee Miller and Lucy Liu, respectively -- as they try and solve the NYPD's toughest cases.
"The Office" has left Global's building (at least according to its line-up) and two comedies have replaced the show: Jimmy Fallon's "Guys With Kids" and "Go On," starring Matthew Perry (I guess that means d-bag Mike Kresteva won't be back to make the Florricks' lives difficult on "The Good Wife," though he does need one little return to wrap up that story).
The other new series (a.k.a. the ones I don't think stand a chance) are "Made in Jersey" and "Chicago Fire." As for returns, "The Good Wife," "Glee," "Hawaii Five-0," "Bones," "NCIS," "NCIS: Los Angeles," "Touch" and the 25th (!!) installment of "Survivor" are all back. It should be worth mentioning to "Parenthood" fans that Global will air Season 4 the day before it airs on NBC. Two words: Giddy. Up. (See Global TV's full schedule below.)
Article Continues After Slideshow [All Captions Written By Chris Jancelewicz]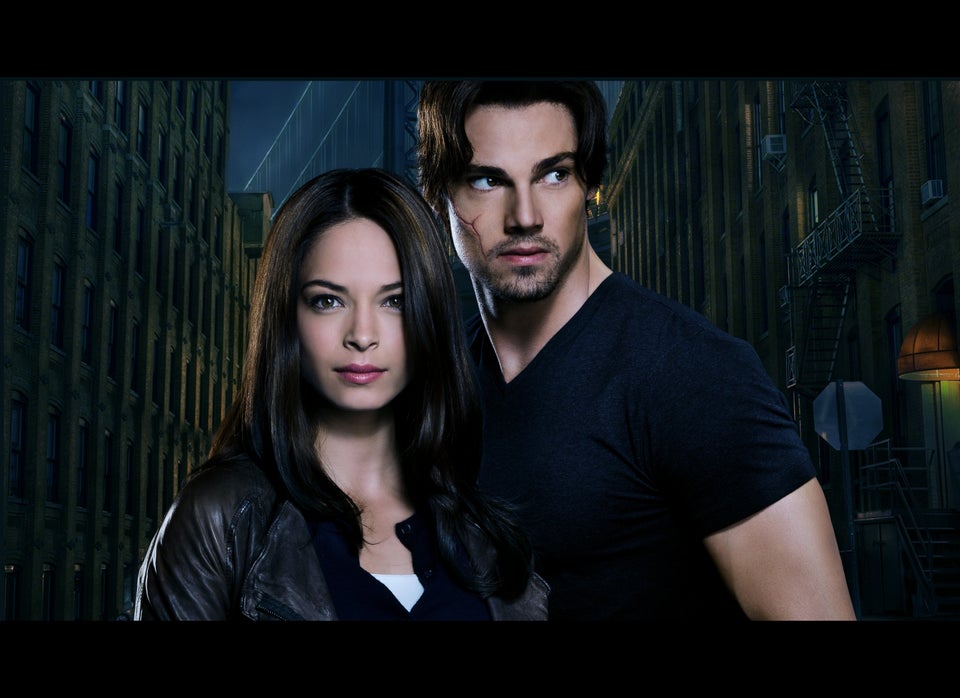 Shaw Media Fall TV Schedule 2012-13: New Shows
Now, let's delve into Shaw's specialty channels, shall we? Showcase is bringing back more "Lost Girl," "Covert Affairs," "Royal Pains," "Haven" and "Warehouse 13," and has five new dramas on tap, including the CW remake of "Beauty and the Beast" (starring "Smallville"'s Kristin Kreuk and "Terra Nova"'s Jay Ryan), the long-awaited "Copper," USA Network's "Common Law," and the eight-part series, "World Without End" (based on Ken Follett's bestseller). Missing from the list are "Rizzoli & Isles" and "King." Um, what?
Lifetime comes north of the border, which means you'll be scratching out your corneas this fall once Lindsay Lohan stumbles on to a TV near you (thanks to her miscasting as Elizabeth Taylor in the movie, "Liz and Dick.") The cable channel will also bring forth Bristol Palin's reality show, "Life's a Tripp" (insert eye roll here), Jennifer Love Hewitt, her boobs, and her hit show "The Client List," more "Dance Moms" (both the regular and the Miami version) and the best thing -- the powerful women-only interview series "The Conversation with Amanda de Cadenet," which is executive-produced by Demi Moore. The worst has to be the docu-series "The Houston Family Chronicles," which follows the lives of family members of the late Whitney Houston. Oh, dear. Way too soon.
If you didn't think there was enough Mike Holmes on HGTV, you're in luck. Canada's most trusted contractor has yet another new series, "Holmes Makes it Right," which joins fellow newbies "May The Best House Win" (based on the hit U.K. series), "Design Star All Stars" and "Celebrities at Home." Naturally, there's even more "Leave It to Bryan," and my personal guilty pleasures, "House Hunters" and "House Hunters International" for your viewing pleasure.
Another overexposed Mike (well, Michael) is back with a new show on Food Network. "Chef Michael's Kitchen" shows Michael Smith adding a personalized twist to simple dishes. Along with a third season of "Top Chef Canada," new series include "Chuck's Week Off," "3 Days to Open With Bobby Flay," "Restaurant Takeover" and "The Next Iron Chef: Redemption." Also on tap -- the network's first real-life sitcom, "SugarStars." A recipe for disaster, methinks.
Slice has confirmed a second season of "The Real Housewives of Vancouver" (whatever deity you pray to, help us), as well as new shows "Ex-Wives of Rock" (which sounds a little too similar to the "Real Housewives" franchise), "The Mistress" and "Keasha's Perfect Dress" starring "Say Yes to the Dress"' sassy bridal consultant, Keasha Rigsby, who opens up her own boutique in Toronto. Oh, and how could I forget the new seasons of returning hits "Mob Wives," "Real Housewives of New Jersey" and "The Brides of Beverly Hills"?
Finally, Shaw announced that History Television has officially removed the 'Television' from its name. So if you've been referring to the network as History for all these years, you're ahead of the pack.
Global TV's Fall 2012-13 Schedule:
8 p.m. Bones9 p.m.Parenthood10 p.m.Hawaii Five-0 TUESDAY
8 p.m.NCIS9 p.m.NCIS: Los Angeles10 p.m.Vegas WEDNESDAY
8 p.m.Survivor: Philippines9 p.m.Go On9:30 p.m.Guys With Kids10 p.m.Chicago Fire THURSDAY
8 p.m.Last Resort9 p.m.Glee10 p.m.Elementary FRIDAY
8 p.m.Touch9 p.m.Made in Jersey10 p.m.16x9 SATURDAY
8 p.m.Recipe to Riches9 p.m.Crime Time Saturday 10 p.m.Close Up11:30 p.m.Saturday Night Live SUNDAY
7:30 p.m.The Cleveland Show8 p.m.The Simpsons8:30 p.m.Bob's Burgers9 p.m.Family Guy9:30 p.m.American Dad (Ed. Note: This is still on?!)10 p.m.The Good Wife
Popular in the Community