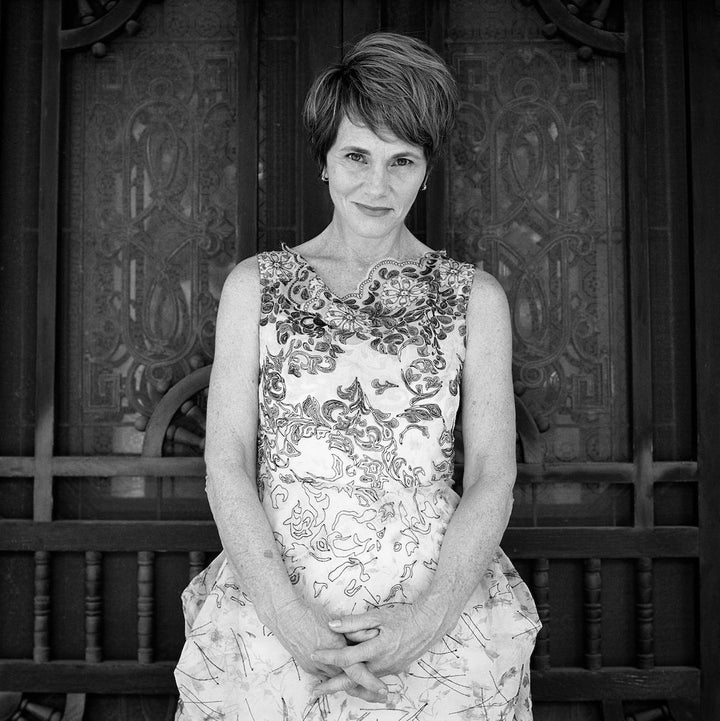 "If that mockingbird don't sing…" croons singer/songwriter Shawn Colvin on the instantly recognizable "Hush, Little Baby" from her upcoming release, The Starlighter. God, she sounds great.
The album's 14 tracks are delicate and whimsical adaptations from the children's book, Lullabies and Night Songs, which feature composer Alec Wilder's arrangements with the magical artwork of author/illustrator Maurice Sendak. The resulting album showcases Colvin's gorgeous voice, which is as clear and soothing as it has ever been. Starlgihter is an exceptionally easy listen, quaint and intricate. But she's not aiming to put you to sleep...not really.
Known as much for her exceptional musicianship as she is for her powerful lyrics, the South Dakota native was reluctant to put together something that could be billed as a children's record. Last year she celebrated the 20th Anniversary of her landmark album, A Few Small Repairs and is already looking ahead to a new collection of original material. Then why the foray into lullabies?
The pieces from Lullabies and Night Songs that she selected for The Starlighter range from the gently shuffle of "Raisins and Almonds," which utilizes lyrical text by Tennyson, to the glowing "Cradle Song," with words by famed English poet William Blake.
"There wasn't a dud among them," she says. "But we wanted to give the record some dynamics in terms of the feel, so we made sure to choose some upbeat songs, because I sort of tend toward the melancholy, slower, more hypnotic tunes."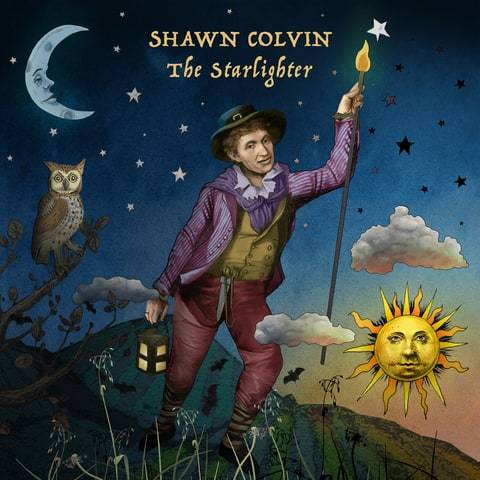 On a call from Austin, Texas, where she makes her home, she muses about The Starlighter and how it was an unlikely passion project for her.
Lullaby albums are obviously not a new idea. Jewel had one out a few years ago and you yourself have put one together yourself. What inspired you to make this one?
I was asked to make a children's record by Amazon and my first reaction was 'no.' I didn't feel inspired to do that. But then I remembered the book that I used nineteen years ago to make my other lullaby record and that book is precious to me. It was given to me when I was eight-years-old. Children's songs or not, the arrangements were exquisite. I took piano since I was six and I learned to play them. They were a revelation to me. Arrangements and chord structures that I had never heard before. Sort of Copland-eqsue. Modern classical, I guess is how I would describe them. I said, if you'll let me do the children's album with the remaining songs on this book, I'm in.
And they were down for it?
Take me through the process of putting this together in the studio. How many of them were done from the way you found them? How many were done on your own terms?
There were some we did on our own terms. The song "The Cuckoo is A Pretty Bird" is kind of sad. Melancholy. It's in a minor key. So we wanted to put together an offering or two that was just me on acoustic guitar. I think people expect that and I enjoy doing it. But by and large, we stuck to the arrangements as they were written. We only extended some of them because there were a few that were very short. I can't play piano very well but a guy named Doug Petty, who was on tour with me about twenty years ago plays piano on the record. He also got the book when he was a kid. My challenge was to sing them. Some of them were demanding. They're not three-chord folk songs.
What do you hope listeners take away from this album?
It's a lullaby record, but it's not necessarily my intention for people to fall asleep, you know? It's beautiful. It's calming. I think that given that it inspired me way back when, I don't think it's too sophisticated for kids to love. We're going to make eight or ten videos that'll be companion pieces to it. I hope parents and kids will be moved to listen to it again and again.
You're about to go on tour with Lyle Lovett. Will you play these new songs live?
Not a lot of them. Maybe one or two, but I won't have a piano with me, even if I could play them well. The show will be about Lyle's and my history. The songs we know together. How we can really best work with each other on stage. That'll determine what we play.
As a singer, do you write to challenge your voice?
I think I stay in a comfort zone. Every so often I push it. With standards especially and this lullaby record has a sophistication that standards have. I definitely had to dig down to get those songs right, vocally.
In the wake of the #metoo movement, as a solo female artist, have you faced sexual impropriety in your career and how did you navigate it?
Sure I've faced it. I didn't have traumatic experiences, thank God. But it's a boys club and there were insinuations of certain males in the business wanting 'more.' Flirtations and talking down to women because it is a boy's club and they have power.
Is there anything you wish you could say to your younger self about that?
I don't think so. I feel like I navigated those situations well. I was afraid to challenge them, I accepted the power system, but did my best to outsmart it. To work around it. I had people representing me that helped me because they listened to what I wanted. When the system in the record company I was at was no longer supporting me, I got out of it. When I made A Few Small Repairs and it did well, I followed that up with having a baby and that was not received well at my record company. I was written off and that had a bearing on my career. But I don't think this movement is going away. It's reached a tipping point and hopefully the abusers and perpetrators are becoming frightened for their own careers. It's not going to stop. My hope is the money will be raised to defend the women who've been molested and assaulted to seek retribution. That the boy's clubs will simmer down and give women more opportunities. To recognize them for their achievements. I'm not just talking about Hollywood. I hope that we can take it one step further that certain people with extremely important jobs will be called out for their misogyny and disrespect.
After the tour, what's next for you?
Record, record, record! A new record, that's what has to happen. I'm doing it all at once, writing and playing. I'm not above digging up an old song. I've done it before.
The Starlighter will be available February 23rd on Amazon.com
For more information about Shawn Colvin and tour dates, click here.
Popular in the Community