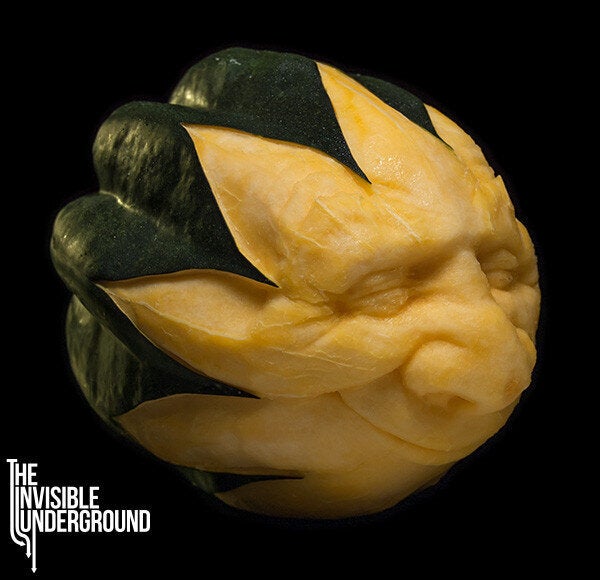 Shawn Feeney isn't just a master vegetable/fruit/pumpkin carver. He also "reveals the secret vitality and character concealed within the organic material of his carvings," according to his website, the Invisible Underground. While that might sound like an overstatement, once you take a look at some of his work, you clearly see that it isn't.
Intrigued? Feeney tells us that he still has some availability for Halloween season this year.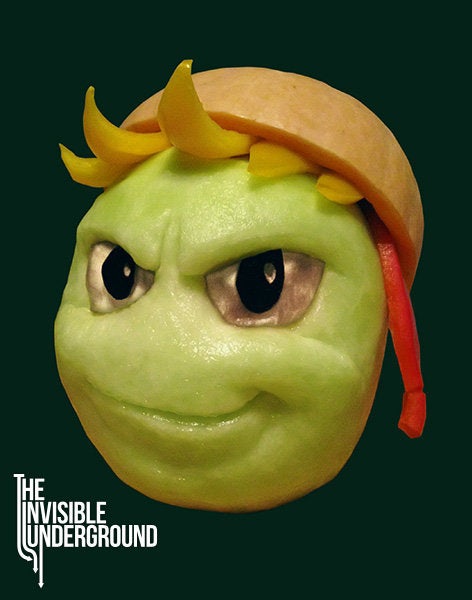 Vegetable Carvings
All photos used with permission.
Related