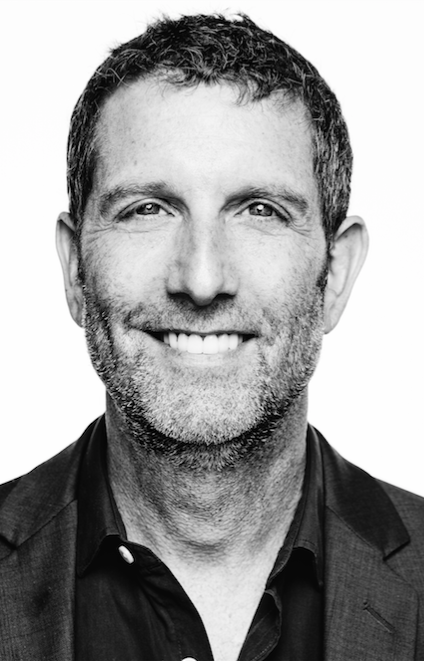 1. How critical has social media been to creating a new channel for driving sales at Fabletics?
You have to master social media to have a 21st century fashion brand. We have hit $250 million in sales in the last 36 months and social media has been critical to this achievement. It's essential from an acquisition standpoint and we even use social media to influence design. We use it to spot regional and global trends, validate trends that we see happening, and determine sentiments around previous products for what's working and not working. We very much see ourselves as a tech and media company in the fashion business. So, pushing content and pulling insights from social media are a big part of that.
2. What percentage of your business is subscription based?
95% of the business is subscription based. When a customer comes to shop at Fabletics, they can join as a VIP member and save on all purchases or just simply pay the retail price. As a member, they are required to come back and visit us once a month and tell us if they want something or want to skip. This enables us to be much for efficient as a business and to share those savings in the form of really deep discounts on all purchases.
3. With a subscription based model how do you sustain the consumer well after the subscription journey?
In a perfect world, the journey never ends. She keeps telling us it's what she wants and we keep making her happy. The more we are able to get this right as far as offering on target fashion for that person's personal style, the better the experience gets, and the more data we have, the better we get. Fabletics has over a million active members right now and more than half of the customers who have ever tried us are still members of the brand.
4. In what ways and at what stage was Kate Hudson key to the success of the company? What was the strategic positioning that allowed her to be Co-Founder but did not turn Fabletics into a celebrity only brand?
In the beginning when we were looking at the athletic wear space, we knew Kate personally and knew she was interested in a brand. We thought she was the embodiment of the kind of brand we wanted to start, so co-CEOs Adam Goldenberg and Don Ressler plotted it out with her.
Kate got into the business to bring accessibility to stylish, quality active wear. We looked at what was happening with some of the leaders in the category, and we knew that we could deliver this product of similar quality and more on trend fashion at a fraction of the cost. She loved the idea of bringing style and quality to the masses and making it all about access.
The real reason for Kate's success with Fabletics is authenticity. The brand is about being stylish, being active, and being comfortable with yourself and she is the embodiment of that. She is key to the success of the company because she increases reach by just being herself in social media and instills an immediate trust in the brand. It's a great door opener, but more importantly the product has to work. She can't stand behind a product if it's not really authentic and high quality. Kate wants the fashion to be the star and stand out on its own merit, and it definitely does.
5. When starting out, what key skills did the team members encompass that you felt lead to the success that you have today?
An important communality I see on the team is empathy with the consumer. Everyone is really focused on how we make her happy. How do we give her ads that she wants, clothing that she wants, and user experiences that she wants? We look at every aspect of how we touch the customer and how we can reduce friction and increase satisfaction.
Other key traits our team members encompass are grit and conviction. This comes from everyone feeling they are building something that is disruptive and that uniquely benefits the customer. We are actually re-imagining the fashion business and providing unique value to the end consumer that's meaningful and fits in with their goals. When the mission of the company, the customer and the employees are all aligned it is a lot easier to win.
6. What advice do you wish you could've given to yourself when you were just starting out?
Advice I would have given myself would be to set lofty goals, create a personal mission, and be patient. I would say, "try to focus on what you love and along the way, try to love what you're focusing on." Your lofty goal may not be feasible to happen in a year or 2 because you won't have the experience, but you have to make everything along the way be a building block to that. To that end, never stop challenging yourself and refining what that larger, higher purpose is because it can change at various stages of your life. It did not find my personal mission until I was 28 and I did not realize it until I was 40, but the journey made everything in my life clearer.
7. Have you ever experienced a breakdown that has led to a breakthrough?
My career has been about developing and selling new ideas. I remember I was working for one of the new digital Ad Agencies in 1997 and we weren't closing the deals I was bringing in. It was a big job and I was failing, but we were not pitching these accounts my way, and I going against my better judgement. I decided to just do the whole thing myself and put together my own proposal to bring them the deal. It was a big risk and I was going against the grain but I had to find out if I was right, even if it got me fired.
Then I delivered the biggest deal we had at the time with one of America's biggest brands. Some people thought it was a fluke but I did the same thing again the following month with another client. After, I remember walking down the street looking up at the sky and just saying "thank you" because it was a pivotal moment in my life where it was either going to be a huge failure or it was going to validate what I knew. From there, I went on to believe my instinct and go with my gut more than I ever had before. That kind of launched my belief in myself from that point on.
8. What kind of legacy do you wish to leave behind?
I don't think I'm even done defining my legacy. With my children, there's a big legacy thing going on there. I want to create global citizens who make a positive impact. As far as career goes, I've always wanted to create great brands that help people and make a difference in their lives.
With Fabletics, it is about using technology and data science to disrupt the fashion business. I love challenging the status quo and doing something different. The output of that is making fashion more personalized and more affordable and helping to elevate all of the people who wear it. It is about helping people put their best foot forward with our fashion.
Shawn's authenticity allows us to see that greatness comes from bringing out the best in his team. With a clear vision of his life's work, he is unstoppable. He is a testament that with focus and drive your deep-seated goal is achievable in only a matter of time. Fear is definitely not an option. Something tells me that this visionary has more stars in the making.
REAL LIFE. REAL NEWS. REAL VOICES.
Help us tell more of the stories that matter from voices that too often remain unheard.
This post was published on the now-closed HuffPost Contributor platform. Contributors control their own work and posted freely to our site. If you need to flag this entry as abusive,
send us an email
.