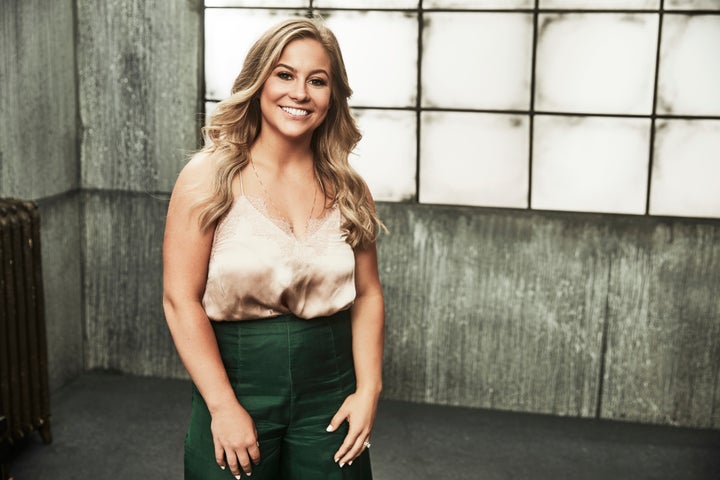 Trying to contain her nausea and fear, a 16-year-old Shawn Johnson took to the balance beam at the 2008 Summer Olympics in Beijing, China, in the hopes of nabbing the coveted gold medal. Her routine was shaky that last day, after competing in every event for the USA gymnastics team, and her coach Liang Chow knew it.
"'Shawn, please wake up!'" he apparently told her in the practice room.
"Getting that gold, it was just like a fairy tale," Johnson said of the moment.
Like many other Team USA Olympians, Shawn Johnson is from a small town. Having grown up in West Des Moines, Iowa, she was surrounded by farmland and familiar faces, but always had a dream of making it. Her story is truly representative of what the U.S. strives to deliver: opportunity. And Johnson believes all of her success stems from her time in her hometown.
As HuffPost hits Des Moines on our cross-country bus tour, Johnson shares what the city has meant to her, how it shaped her career and why it should be considered "the heart of America."
You live in Nashville now. How is it different living there versus in Des Moines, where you grew up?
I've actually been in Nashville for six years. I met my husband [Andrew East] through the Olympics — his older brother was competing and he met me and just thought I'd be the perfect match for his younger brother. And I, at the time, was looking to go to Stanford University and his brother convinced me to check out Vanderbilt. [Stanford] just wasn't working out, so I enrolled in Vandy and my husband was going to Vandy at the time and we just started dating. And I love Nashville. I think it's a perfect halfway between Des Moines and Los Angeles. There's a lot of fun stuff to do, a lot of fun people, and it's a very young town, so I love that. But I'll always love Des Moines — it's always going to be my true home.
What's your first memory you can recall from your childhood in Des Moines?
Oh, my gosh! I remember being in my first house, which was over by Jordan Creek Town Center. What is now the most developed commercial area of West Des Moines was nothing but farmland behind our house, and I remember riding the lawnmower through the fields with my dad, looking at cows. It's just funny because I grew up in the farm country of Iowa, which is now developed into the biggest mall of the state.
What happened when the town said they were going to build this mall on the farmland?
The city ended up contacting my family, like anyone else who lived on our street, to say that all the property next to our house and behind it was bought by the city and they were going to be developing a six-lane street and then the mall right behind us. So we ended up moving because of it. It was just funny because it was exciting to know Des Moines was growing that much, but we also had to leave my childhood home.
How would you describe Des Moines?
I would describe it as just home. It's just that Midwest city. And there's a lot to do ― there's movie theaters and restaurants and recreational activities, I guess, but it's not like you're living on a coast. It's a lot of just the backyard barbecue hangout.
You mentioned the mall, but how else have you seen Des Moines change over the years from when you were growing up to now?
I feel like not much has changed. Des Moines is always going to be Des Moines for me. It has this family-friendly, almost small-town feel even though it's growing so much. There's just so many people there now compared to how many people were there when I was little. My high school has expanded, I think, seven times since I was there — they're up to, like, 2,000 kids a class. It's just ridiculous, it's growing fast.
You started your gymnastics training there, of course, but what would you say you have taken away from your hometown that has shaped who you are?
I feel like it's kept me grounded. Coming from such a small town, it wasn't afraid to put me back in my place if I ever changed. It's given me that foundation in my life that you have to be nice to and respect everyone.
How did Des Moines impact your career? What was your training like, who was your teacher, and how were the gymnastics facilities?
I think Des Moines played a huge part [in my career]. They were so supportive as a community and they were always right by my side the entire way — especially my coach, [Liang Chow]. I was actually the first gymnast to ever step foot in the gym that he has. He moved here from Beijing, China, was the head coach for the University of Iowa and then ended up opening a gym in Des Moines, and I just so happened to live down the street, so my parents enrolled me there and the rest is history.
Did you always know you wanted to be a gymnast? Or was it more so that the facility was opening and you found it to be a cool opportunity?
I started gymnastics when I was 3 years old, just like you'd put a little kid in swim lessons. I always knew I loved it, but I didn't know it's what I wanted to do for the rest of my life. I had bigger dreams outside of gymnastics — I wanted to go to an Ivy League school and be an orthopedic surgeon ― so it kind of took me off to a different place, but I loved it. It's been my passion.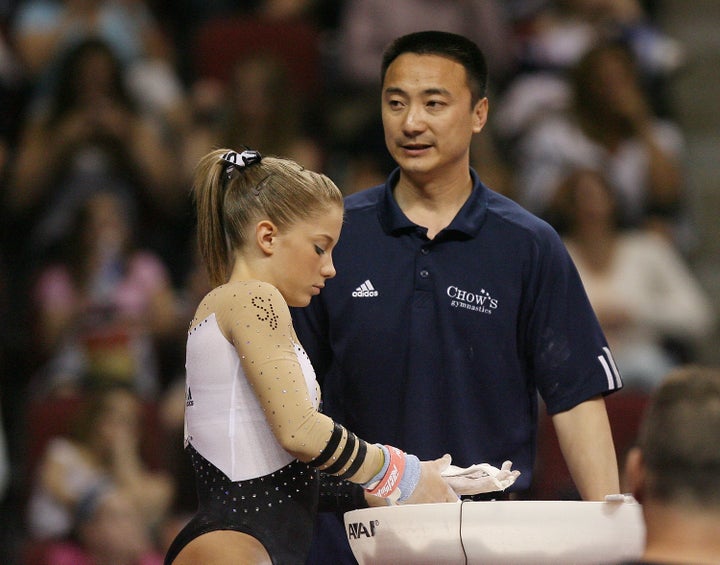 It's been nine years since Beijing. What do you remember from that time of being a representative from your hometown, heading to the Olympics to go off to this big stage and perform for the world?
It was an honor to me. I remember feeling that going to the Olympics, I was not only representing my coach, but Des Moines, and I was so proud of that. A lot of people would ask me where I was from and say, "What's in Des Moines? Where is that?" And I was just always so proud to have my community behind me. I remember seeing videos from the Olympics of full neighborhoods having block parties and setting up projector screens out in the middle of the street watching me compete, and I just feel like you don't find that in many other places. It was really special.
What do you think makes Des Moines so special and why is it unique?
I would say the people, just because it's one of those feelings in Des Moines that everybody knows everyone and everyone is connected to everyone. So no matter if it's the guy down the street or a potential Olympian, Des Moines is going to support them and treat them like their family. It's like this community you really can't find anywhere else.
How do you think Des Moines defines America?
It might sound cliche, but the first thing that came to mind is Des Moines is the heart of America. It's the whole tradition of small-town community who, no matter what, will have each other's back, and I think that's what our country is supposed to be about.
Before You Go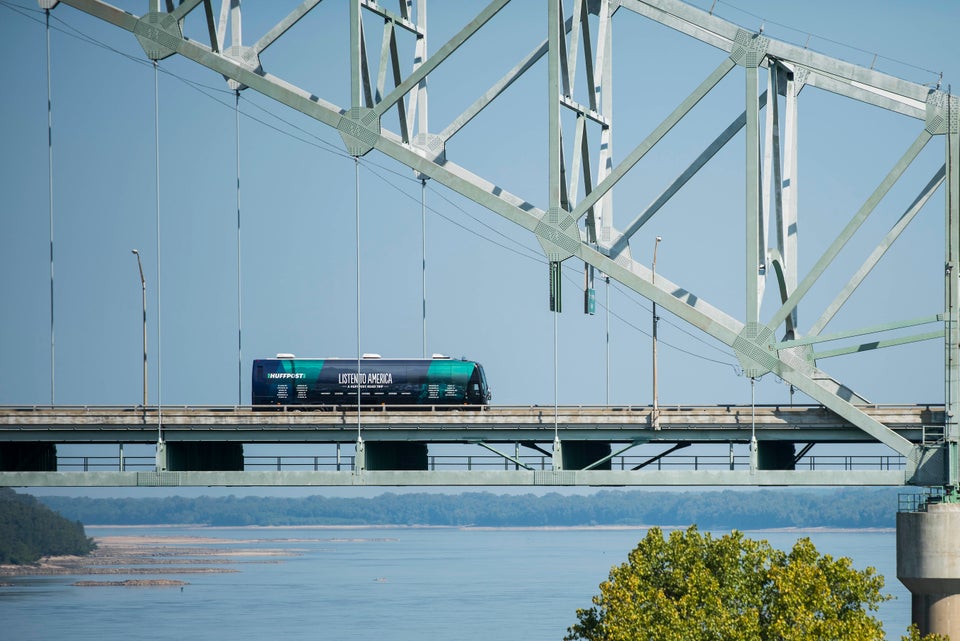 Best Scenes From Memphis On HuffPost's Listen To America Tour