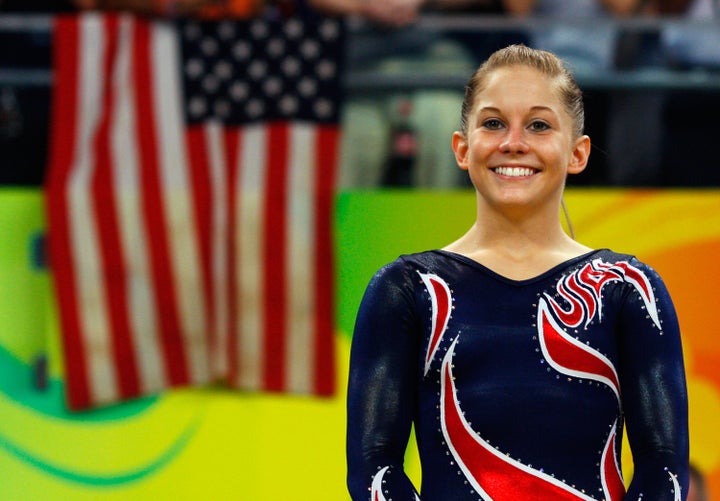 Olympic gymnast Shawn Johnson and her husband, Andrew East, revealed that she recently suffered a miscarriage.
On Saturday, Johnson, who competed in the 2008 Summer Olympics, posted an emotional video titled "pregnancy + heartbreak" on her YouTube channel.
"Today's video is a little bit sensitive," Johnson announced at the beginning. "It's not the happiest video, but we feel like a lot of people go through this so we wanted to share it."
The 20-minute video shows clips Johnson filmed when she first found out she was pregnant and into the days that followed.
"We're gonna have a baby," she says through tears. "Definitely wasn't planning this, but it's really, really exciting."
The Olympian walked viewers through her reaction to the unexpected news. "My instant reaction was start bawling out of sheer terror," she said. "I'm gonna be a mom. I have a human growing inside of me. What?!"
Johnson's husband had filmed his reaction to the news as well. His wife told him about her pregnancy by having him open a package that contained a pair of his favorite Converse sneakers for babies. East was shocked and overjoyed.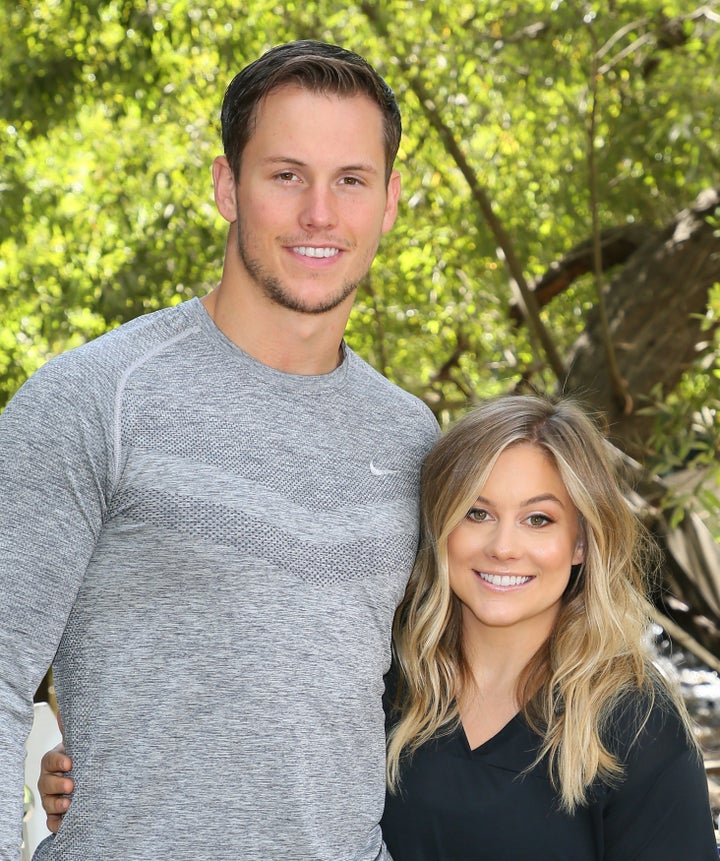 Things quickly took a turn, however. Johnson started having "really bad stomach pains and a lot of bleeding" the next day. She and East went to a doctor's office for blood work and an ultrasound.
"It's been an emotional roller coaster," she said. "You go from shock to 'holy crap' to 'I can't do this' to 'let's do this.' And now it's like 'pray to God I can do this.'"
East offered his support and noted, "Shawn is very brave to share all this stuff, so let's respect that and give her props."
During the appointment, Johnson learned she was six weeks pregnant and had had a miscarriage. The doctor made sure to emphasize that it was not her fault and that miscarriage is incredibly common.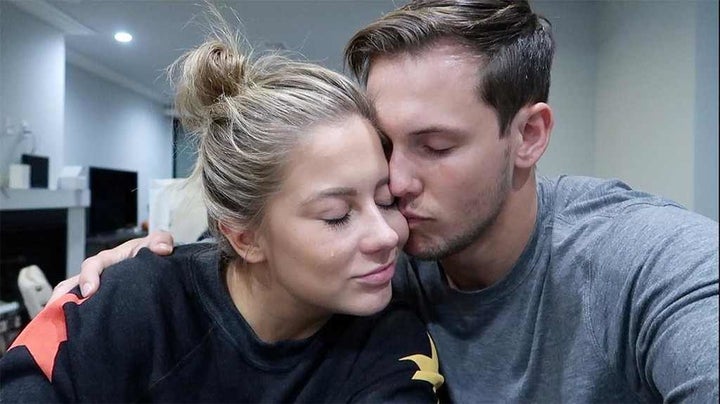 "We just back got back from the doctor, and I'm no longer pregnant. Somehow I lost the pregnancy already, it sucks. It's definitely no fun," Johnson told viewers, later adding, "I was ready to buy baby clothes, pick out names."
The video has been viewed more than 1.5 million times. At the end, Johnson and East encouraged viewers to share their own stories.
The comments section is filled with supportive messages and similar stories from people who've experienced miscarriage.
In the video caption, Johnson concluded on a happy note.
"The past 48 hours have been some of the happiest, scariest, and saddest times of my life," she wrote. "My husband Andrew and I found out that we were unexpectedly pregnant, only to find out hours later some tragic news. I have been crying more than I ever have, but am still optimistic for what is next."